Business is booming for Delaware Valley manufacturers. Why aren't people applying for the thousands of open jobs?
As demand for business returns to pre-pandemic levels, Delaware Valley manufacturers struggle to hire, while stigmas about the industry persist.
Listen
6:15
Got a question about life in Philly's suburbs? Our suburban reporters want to hear from you! Ask us a question or send an idea for a story you think we should cover.
Pennsylvania's manufacturing industry has struggled for decades to compete for high-quality workforce talent. That's due, in part, to the stigmas associated with the work itself, resulting in fewer people than ever entering the field.
Now, new economic challenges posed by the pandemic are exacerbating already existing recruitment issues.
Those challenges are acutely felt at places like Southco, Inc. in Thornton, Pa.
Southco's manufacturing facility is like if Willy Wonka's Chocolate Factory was designed by Rube Goldberg.
All over the floor, hundreds of hyper-specified manufacturing machines loudly whirr and clank, and perform impressive feats like 3D printing parts that were designed in-house by staff engineers. They also execute seemingly menial tasks, like making sure plastic ends are clipped properly to not damage the whole part.
The global manufacturing giant, headquartered in Delaware County, specializes in latches that can be found almost anywhere: in car glove boxes, overhead storage compartments on planes, and even on 5G telecom towers.
Matthew Hunter, an engineering technician, knows each machine, literally inside and out.
"For any of you who had a hot dog at Wawa, these here are the magnetic latches for the snap on door. So next time you're in Wawa and you open up the hot dog machine, you're going to see a magnet in here, and that's the latch that snaps in the panel there," Hunter said. "So a lot of stuff you never even notice, we make."
Hunter has worked pretty much every job there is on the manufacturing floor. He started as an assembly line operator 16 years ago, and steadily worked his way up to his current role designing new machines, and maintaining the ones he used to operate.
Matthew grew up working with his hands in his dad's auto body shop, and after graduating high school, he spent years working in construction. But after grumbling about the irregular hours and the difficulties finding regular work, a high school friend asked him if he'd ever considered manufacturing.
"I thought manufacturing was like a dirty trade, because it sounds dirty, and I think people have been programmed to think that it's kind of like mining," Hunter said, just feet away from the computer where he designs 3D printed parts. "I think if people actually saw what manufacturing was nowadays, they would have a whole different outlook on it. And I think there would be more motivation to go into it."
While Southco posted one of its most profitable years ever in 2021, CEO Steve Potter worries about the future, as even large companies like his still have trouble recruiting and retaining talent.
"We're all struggling with the same thing," Potter said. "It's this odd dichotomy where we're all struggling getting human resources, yet our numbers and demand for whatever we do is at an all-time high."
Recruiting challenges and the 'Silver Tsunami'
Southco's situation is common among manufacturers across the country, particularly in the Delaware Valley.
According to a workforce study conducted by the Delaware Valley Industrial Resource Center, MontcoWorks, and market analytics firm Emsi Burning Glass, the manufacturing sector in Southeast Pennsylvania employs nearly 250,000 people across Berks, Bucks, Chester, Delaware, Lancaster, Montgomery, and Philadelphia County. Over half of the region's manufacturing is concentrated in chemical, food, fabricated metal products, and computer and electronic product manufacturing.
The study also recognized the need to challenge the negative perceptions of the industry "that have been voiced and prevalent long before the pandemic, and in communities large and small across America."
And while many of the manufacturing workforce problems are widespread nationally, the problems become "intensely local" due to changing population dynamics, and the local sector's place in both the regional and global economy.
Every year, Southeast Pa. has over 10,000 manufacturing positions that go unfilled, which is at  a higher rate than the national average. But fewer people than ever are interested in working in manufacturing, which jeopardizes the future of Pennsylvania's second largest industry.
The major workforce issues include the accelerated amount of retirements, often referred to as the "Silver Tsunami," which was kicked into overdrive by the pandemic. About 30% of the workforce, 47,490 production workers, are aged 55 or older, which is 15% higher than the national average for similarly sized regions. Nearly half of all manufacturers in Southeast Pa. are aged 45-64.
Making the industry more racially equitable
A lack of diversity in the talent pipeline is also a long term viability issue for manufacturing. The study noted that the manufacturing workforce in Southeast Pa. is "less diverse than the regional
population and less diverse than U.S. manufacturing overall." Despite making up 18% of the population of southeast Pa., Black employees make up just 9% of the area's manufacturing workforce. Women account for only 29%.
The Latino population in southeastern Pa. counties has grown significantly, including in Berks, which is 23.2% Latino; and Philadelphia County, which is about 15% Latino. The workforce study placed an emphasis on making workplaces more linguistically inclusive if they're going to appeal to the area's growing number of Spanish-speakers.
Michael Luber, Vice President of Business Transformation at Liberty Coca-Cola, says his company works on diversifying their talent pool by raising awareness about career opportunities through strengthening partnerships with local high schools and nonprofits to find those in need of employment. But, he said, there's still lots of work to be done on making the industry more racially equitable.
"There's a much more diverse pool of candidates, and we need to ensure they have access to skill sets and capabilities to where they can survive and thrive in manufacturing industries," he said. "Not only at the frontline level, but also in decision-making roles, because that's where you really start to see the fruits and the labor of each of our organizations."
Mark Basla, Senior Vice President and Chief Marketing Officer of the DVIRC, said the purpose of the workforce study was to identify the industry's needs both now and in the future, and inform the regional effort to maintain the health of the manufacturing workforce.
"Most importantly, we need to build a diversified and skilled talent pool for southeast Pennsylvania," he said. "Our goals were to support the current workforce needs, sort of short/midterm, and at the same time and in parallel, we have to build the plane as we're flying it."
Challenging perceptions
Other issues include the lack of awareness of the viability of manufacturing careers, many of which offer stable paths with well-paying salaries, and don't often require four-year degrees.
J.M. Hasson, president of Warminster-based packaging company Ameriscend, said too many people overvalue them.
"You may be raised in an environment where you're told all along that college is the only avenue for you to have an economically successful life. And I'm here to say it's not," he said. "I see it with the employees that we have. They're successful and obviously they're in high demand. So I think it's a great time to explore opportunities in manufacturing."
He said he's spending much more time recruiting today than he ever had to in years past. And due to the lack of interest in the field, he's had to utilize a variety of industry connections to find talent.
"Networking and awareness has really helped us to find folks," he said. "There are also some programs out here in Bucks County, where we reside, through the Bucks County Community College."
To strengthen area companies' recruiting pipelines, the DVIRC has stressed the importance of working closely with local high schools, trade schools, and colleges to get more young people involved with the industry, and buck the stigma of manufacturing work as undesirable.
Leslie Doll, a career coach with Bucks County Community College, said they're expanding their reach, in part, by visiting more schools and offering more grants.
"We're partnering with high schools to try to capture that graduating senior population that maybe isn't sure what they're going to do, not sure if they're college-bound, to get them into some of our programs," Doll said. "So we're kind of constantly trying to find ways to get them involved."
Veronica Green came to Bucks County CC's metalworks program six years ago to advance her manufacturing career that seemed dead end.
She worked small manufacturing jobs while in the Army Reserve Corps, but a friend told her about how Bucks CC's metalworks program helped her get a better job to support her family.
"Before I went through that program, I had no idea this level of the industry existed," she said. "If it hadn't been for the program, I highly doubt I would have had the confidence to even go for a position like this."
Now, she works in quality control at KVI M&S Grinding and Meron Medical, and enjoys her job so much that she's beginning work on a small workforce pipeline of her own.
"My son actually came in to work for us as well," she said. "He came in over the summer as an intern, and then he went to the Marines, and now he's back home from his training and he'll be returning back."
In addition to recruitment challenges, both the price of, and the time it takes to acquire or import raw materials have skyrocketed.
Because of this, some companies have been forced to raise their prices, and/or delay orders for months.
Heidi McKenna, president of The Fredericks Company in Huntingdon Valley, which makes tilt and vacuum measurement devices, said her company has struggled to figure out ways to offset rising costs and increased shipping times.
"A part that would normally take four weeks to get in, now takes 16 weeks, 20 to 24 weeks. Some products were getting quoted 52 weeks like a whole year to get the material," she said, adding that the company is "implementing some price increases, but it's a difficult balance not to lose a customer and juggling that."
McKenna said she also struggles to find manufacturing talent, and her small company of just under 50 people lacks the resources to compete with larger companies.
"I raised my rates for entry level positions over 20% in the last two years, which is just a domino effect, right? Then the challenge of that affects our margins on our products," she said. "There just don't seem to be that many qualified or interested people out there for the job."
'I go home clean every day'
Back at Southco, Matthew Hunter wished he'd considered manufacturing sooner. He said he knows many technically-savvy mechanics and construction workers, currently struggling with irregular pay and hours, who would be better suited for manufacturing.
"For the people who have that mechanical ability and have that mindset, this is a perfect job. And again, it's not dirty. A lot of times it's cleaner than a mechanic shop. You're not covered in oil all the time. There's some days I'll be dirty, but for the most part, I go home clean every day," he said. "I think if somebody just gave it a chance that they would see a whole different side and a whole different opportunity."
For now, the DVIRC is focused on providing more workplace facility visits and work-based learning for young prospective employees, focusing more on "skills over degrees," and creating more linear pathways of advancement within companies. They're currently beginning to shape their strategy around the study's findings, and input from industry and community stakeholders.
Their hope is that the industry will recover both short and long-term after more work dispelling negative notions about the business, attracting a more diverse talent pool, and continuing to implement more advanced technologies.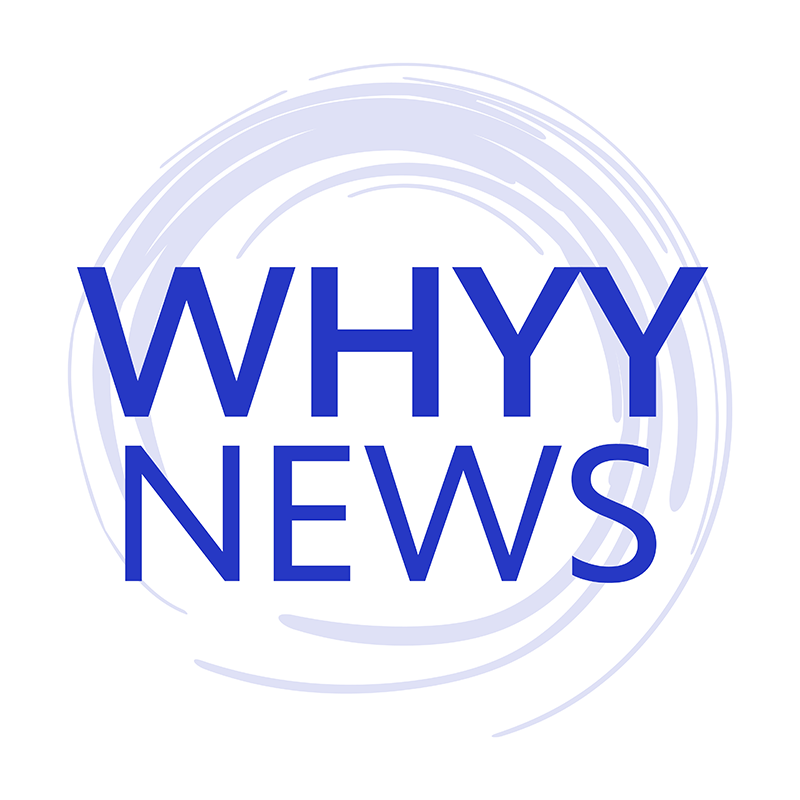 Get daily updates from WHYY News!
WHYY is your source for fact-based, in-depth journalism and information. As a nonprofit organization, we rely on financial support from readers like you. Please give today.