Delaware senators express concern over ongoing power restoration in Puerto Rico and U.S. Virgin Islands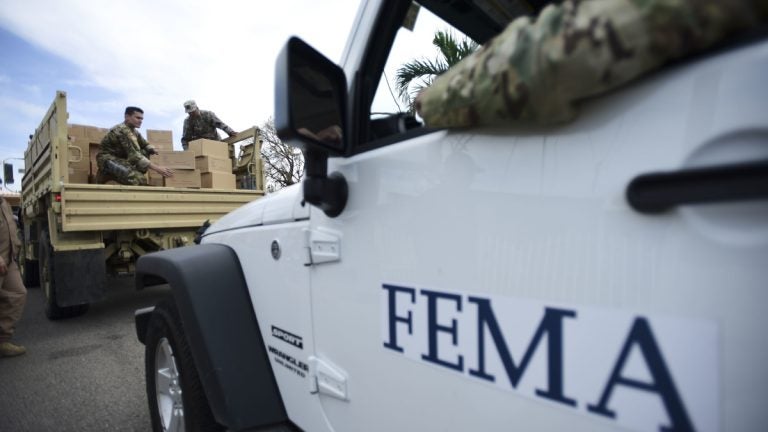 U.S. Senators Tom Carper and Chris Coons are among 35 senators demanding federal administration officials expedite and better coordinate the ongoing power restoration efforts in Puerto Rico and the U.S. Virgin Islands.
The senators sent a letter to the heads of the Federal Emergency Management Administration and the U.S. Army Corps of Engineers on Monday.
"We write to express our serious concern with the on-going power restoration efforts," the letter began. "The continued significant power outages throughout Puerto Rico and the USVI pose a serious threat to public health and safety."
They stated the agencies' lack of coordination with local officials coupled with a lack of materials and support services on the the ground is threatening recovery and rebuilding efforts.
The senators laid out some demands, particularly with respect to Puerto Rico, where only 26.2 percent of customers have electricity more than one month after Hurricane Maria ravaged the Caribbean island.
According to the letter, the senators requested that FEMA and the Army Corps, in conjunction with the Puerto Rico Electric Power Authority, establish a clear chain of command to ensure contracts are awarded and resources are put to work as efficiently as possible.
The letter cited how USACE and PREPA have separately contracted with several companies to restore Puerto Rico's power grid.
"Identify a responsible official to oversee all contracts and coordinate with local officials so that work will be as efficient and effective as possible," the letter read.
Additionally, the senators encouraged the agencies to clear crews from Texas-based engineering and construction firm, Fluor, and North Carolina-based PowerSecure, an energy and utility infrastructure provider to begin work immediately.
"The vast majority of crews and materials from these two companies to begin major work will not arrive in Puerto Rico until the first week of November at the earliest, which is simply unacceptable," said the letter, pointing out Hurricane Maria made landfall more than 40 days earlier.
According to the letter, these things in concert have threatened the recovery and rebuilding efforts.
Carper, a senior member on the Homeland Security and Governmental Affairs Committee, hopes to visit Puerto Rico this weekend to see the devastation for himself. Coincidentally, the committee held a hearing on Tuesday reviewing the federal response overall during the 2017 hurricane season.
FEMA Administrator Brock Long was among four witnesses who testified.
"To their credit, each of our witnesses today fully acknowledged not everything has been perfect," said Carper, adding Long cited one of the most challenging aspects this season overall has been poor communication.
"He said what we need to focus on is communications, inter-operability of communications, sustainable communications, so that when you have another bad storm … that the ability to communicate … is not undermined by total failure of a communication system."
In spite of the letter, Carper defended FEMA and USACE, which were already stretched thin after responding to Hurricanes Harvey and Irma, which hit Texas and Florida respectively. Then when Maria hit, Carper said both agencies had to play an "oversized role," in Puerto Rico since many of the island's own first responders were victims.
Challenges notwithstanding, Carper said there is an opportunity now to build a 21st century energy system in Puerto Rico.
"That's the long-term picture. And if we simply just come in here and help them patch together their expensive, inefficient old system, polluting system, we'll have missed a great opportunity," Carper said. "And frankly, Puerto Rico will have been denied one of the key elements of what any state or nation needs, and that is affordable, dependable energy supply."
In addition to Carper and Coons, both D-Del, 32 other Democrats signed the letter, including Senate Democratic Leader Chuck Schumer, D-NY. Sen. Bernie Sanders, I-VT, also added his signature to the letter.
WHYY is your source for fact-based, in-depth journalism and information. As a nonprofit organization, we rely on financial support from readers like you. Please give today.