Delaware residents tell Washington they oppose offshore drilling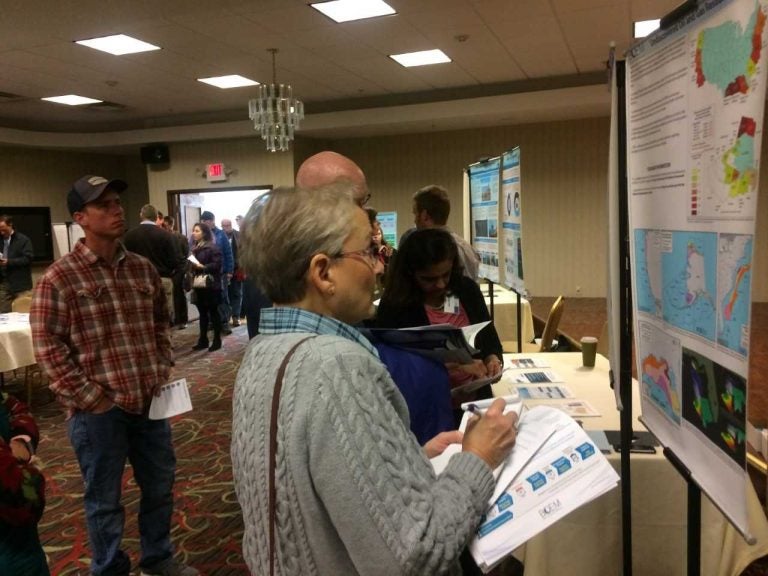 Charlotte Reid used to work in Washington D.C. as a federal attorney. But seven years ago she retired to Rehoboth Beach, Delaware.
"Because I've always loved the beach," Reid said. "I always loved coming to Rehoboth."
But Reid said President Trump's Administration draft proposal of a five-year offshore oil and gas leasing plan is now threatening her retirement dream.
The National Outer Continental Shelf Oil and Gas Leasing Program includes 47 potential lease sales, 9 of them in the Atlantic Region. Delaware officials and residents have said that will put in risk their environment and 24,000 jobs coming from tourism and fishing.
"Let's just assume they put a well 5 miles off the shore and start drilling for oil and they have a Horizon incident like they had in the Gulf of Mexico, it would ruin our economy," Reid said. "It's not necessary, we don't need the oil."
On Thursday, the Department of Interior's Bureau of Ocean Energy Management held a public meeting in Dover to explain the program. Residents and environmentalists drove from Lewes, Bethany Beach, and some towns located more than hour away, to oppose the project. William Brown, chief environmental officer for BOEM, said the demand of oil will exist for as long as people keep using it.
"A lot of people are concerned about the environmental impacts, but they are driving cars still," Brown said.
But Brown added that the goal of the public meeting was to listen to local experts and residents to know if there are any environmental issues his office should be looking into.
"The basic idea is to make sure that if there are areas that should not be develop for oil and gas, that we set them aside, that we exclude them from the program," Brown said. "And in areas that should be developed, there are also questions of how to do it."
Brown said his office will add up public comments and their own research for final recommendations, but that the Secretary of Interior has the final decision. So far the only state excluded from the program is Florida.  Politicians from many states, including Delaware and New Jersey have argued they want the same exemption promised to Florida.
Environmental leaders, fisherman, businessmen and the Mayor of Lewes attended the meeting, held in the lobby of the Holiday Inn in Dover, but gave a press conference separately.
Suzanne Thurman, executive director of the Marine Education, Research and Rehabilitation Institute in Lewes, said seismic testing and oil and gas drilling would put in risk more than 32 species of marine mammals, like whales and dolphins, and sea turtles living in the Delaware coast and its estuaries.
"Seismic testing will cause hearing loss and death to these sound-based marine animals, and for people," Thurman said.
Theodore W. Becker, Lewes' mayor, said he believes the government would take measures to do responsible drilling and to avoid spills. "But things happen," he said.
"Economically you could make the argument that there could be some industry build-up [with the proposal] in terms of jobs and things like that," Becker said. "But we feel that the potential environmental damage outweighs any potential jobs."
The public comment period for the draft proposed program is open until March 9th. After a proposal is published, there will be another 90 day public comment period, before the final program.