Delaware National Guard steps in to help fight drug trafficking, addiction
Listen
1:55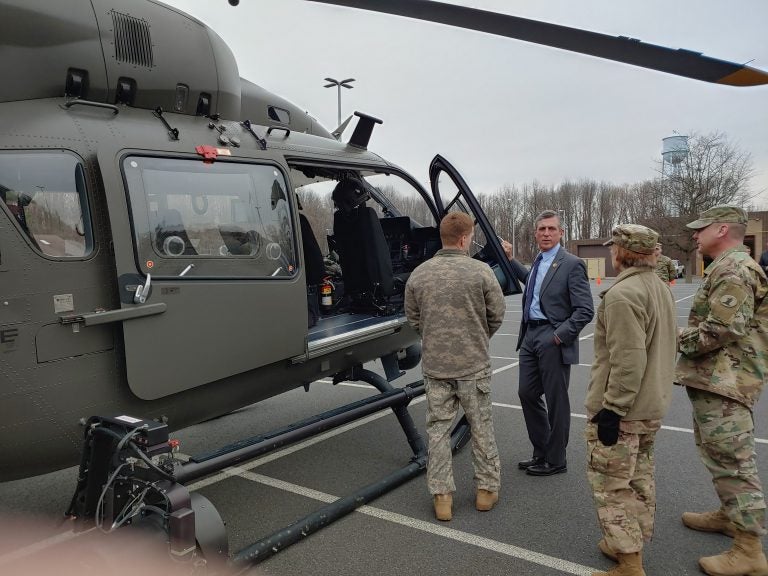 A police officer lies dead on the floor in a school while an armed man holds a child and threatens to shoot her.
A drunken driver steps out of his vehicle after being pulled over. He says he has a weapon, reaches in his pocket and pretends to pull out a gun.
These two scenarios are among the simulations the Delaware National Guard uses for training at its counterdrug facilities — and part of the arsenal it provides to help law enforcement officials.
Taking part in the training Friday was an unlikely recruit: Gov. John Carney, unloaded gun in hand, had to make a split-second decision as confronted with a life-or-death situation.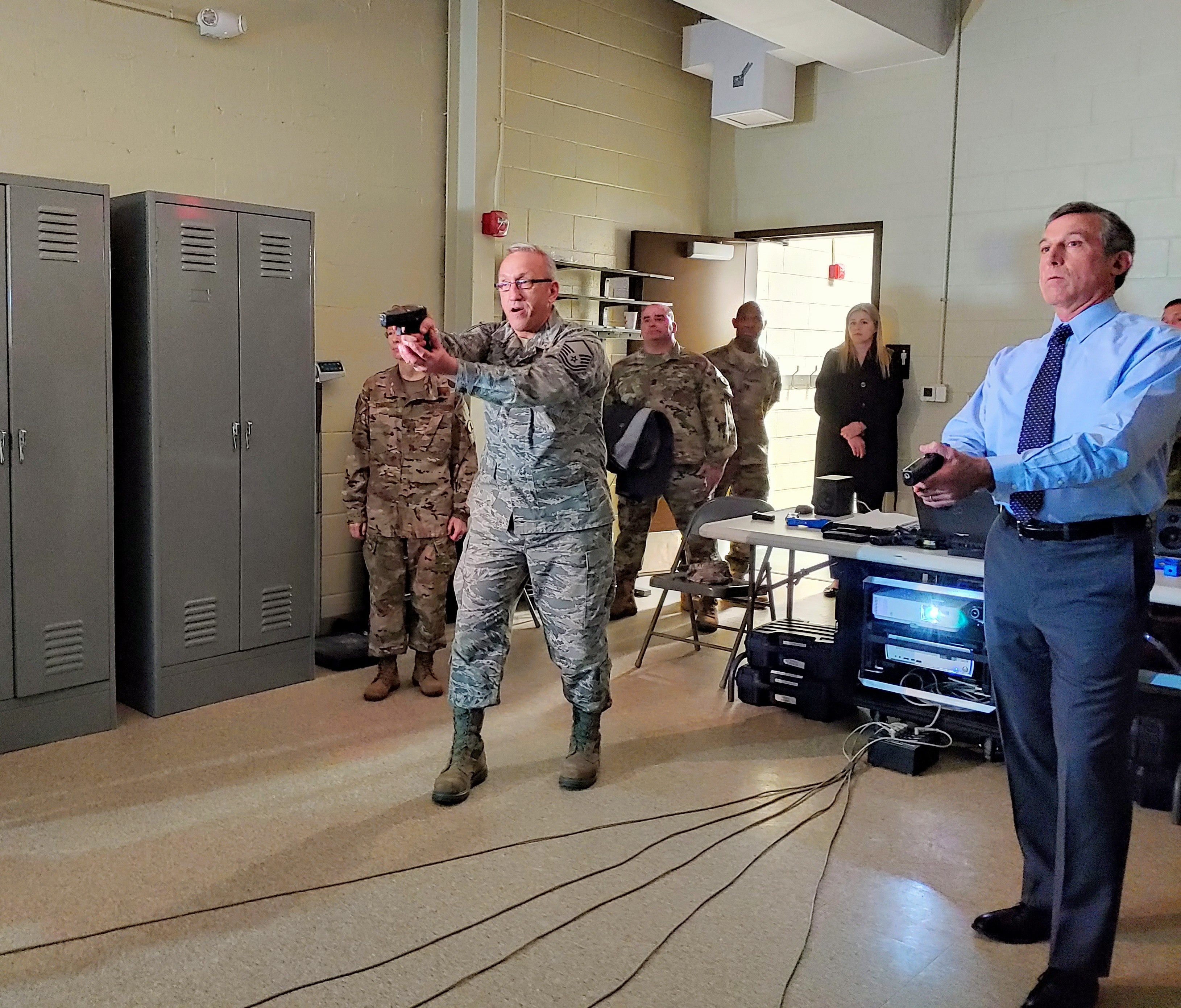 After that stressful experience, Carney talked about the importance of the training in helping police make the right decision.
"The incidents that have happened across the country are ones that can erode trust in law enforcement and government generally, and we don't want to do that," he said.
"That's the most important function of government, to provide public safety to all our residents. So having our men and women trained up like that is incredibly important."
The simulator was one tool Carney learned about during a tour of the guard's counterdrug facilities in Delaware City.
The guard provides resources — such as training and transportation — to law enforcement agencies across the state in their efforts to tackle drug trafficking. The guard assisted in efforts to seize more than $11 billion worth of drugs last year.
The guard also provides support to community-based organizations that work to fight the state's opioid addiction epidemic.
In 2017, 345 people died of overdoses in Delaware. The health department expects last year's number, which has not yet been finalized, to surpass that due to the increase in drugs laced with the potent synthetic drug fentanyl.
"Although probably not as prominent as the heroin you find on the street, when the fentanyl does hit the street, because of the potency of it, it does produce so many overdoses," Lt. Col. Michael Murphy said. "When law enforcement comes in contact with it in the seizures, it poses such a risk to law enforcement — they can't do things like safely test it or store in evidence — so it is a major threat."
The guard's Counterdrug Task Force is federally funded with a $1 million annual budget. The governor has the power to oversee the program and its funding, however.