Delaware legislation would erase marijuana convictions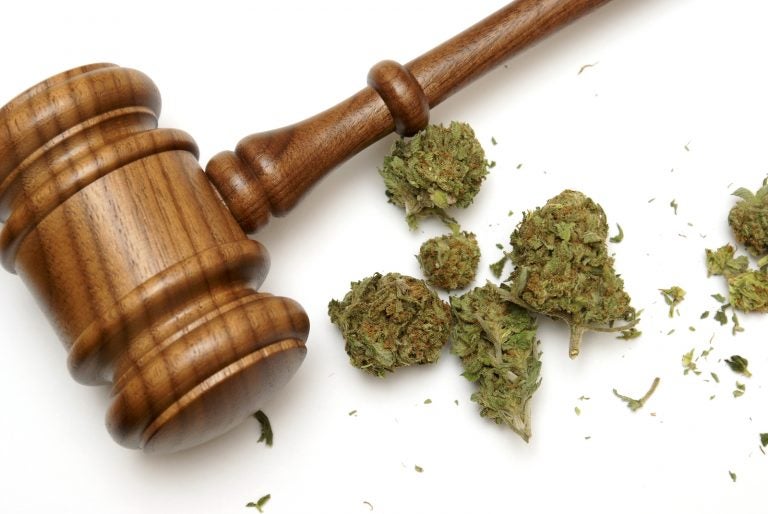 Delaware legislators have introduced a bipartisan bill that would provide mandatory expungement eligibility to certain people with marijuana charges.
Introduced by Senate Minority Whip Greg Lavelle, R-Sharpley, and House Majority Leader Valerie Longhurst, D-Bear, the measure would grant expungements to those convicted of possession, use or consumption of marijuana prior to 2015. That year the General Assembly passed a bill to decriminalize those offenses and it was signed by then-Gov. Jack Markell.
Eligibility under the pending bill requires the marijuana conviction be the applicant's only criminal conviction.
"It's equitable, it's fair, and follows the path we've taken on other criminal justice reform bills where we have lowered penalties, prison terms, for possession of cocaine and other significant drugs, but would provide an opportunity for someone convicted under a previous longer sentence to apply for that same kind of treatment," Lavelle said.
The measure would benefit as many as 1,247 adults convicted between 1977 and 2015, according to a legislative news release that cited data from the Delaware Criminal Justice Information System.
Those charged since 2015 received received a civil violation and a fine. Those convicted prior to the change in the law have a criminal record.
Under current law, adults cannot apply for an expungement unless they're not convicted or are pardoned.
"Any time you have a conviction on your record there are what we call 'collateral consequences,'" said Lisa Minutola, Chief of Legal Services for the Delaware Office of Defense Services.
"If an employer requires a background check it will come back you have a criminal conviction on your record and that may prevent someone from employing you. Applying to higher education, often applications will ask if you've ever had a conviction, so you may be denied acceptance into a college or a trade school.
"Certain scholarships may be tied to whether or not you have a criminal conviction. Housing, joining the military — you name it — volunteer opportunities at your child's school. A whole host of things you may be prevented from if you have a criminal conviction on your record."
Individuals must go through an application process and pay a $75 fee to receive an expungement.
For juvenile expungements, the Office of Defense Services currently raises funds for those who can't afford the application fee. Minutola said she hopes her office can offer something similar for adults if the legislation passes.