Touchdowns to tostones: Delaware high school footballer dreams of NFL future
The Caravel Academy running back hopes to show his talent and represent his community beyond the high school level.
Listen
1:37
From Philly and the Pa. suburbs to South Jersey and Delaware, what would you like WHYY News to cover? Let us know!
At Caravel Academy in Bear, Delware, where academic excellence meets athletic prowess, one student effortlessly draws attention. Like so many high school athletes playing on the gridiron Friday nights, Jordan Miller dreams of one day making it to the NFL. Beyond his hopes on the football field, he hopes to be an example for other Afro-Latinos in the community.
Now in his senior year at one of the top schools in Delaware high school football's Division 2A, Miller's passion for football traces back to games of two-hand touch played during fourth-grade recess.
"During recess we always played two-hand touch football or rough touch, and I realized I was doing really good," he said. "Then that's when that following weekend, I went over to my dad and I told him 'hey, I would like to play football.'"
His parents, Maria Chacon and Sulaiman Miller, recognized his excitement for sports and helped him pursue his dreams, however both were transparent with him about the challenges he would face.
"He was in fourth grade and you know, he was excited and he really wanted to play football. And so I kind of explained to him the physicality of football," he said. "I wanted him to have the true understanding of what the sport was."
Miller didn't need much encouragement. "He just dove into a man from the first day of practice. He loved it."
Caravel Academy's Friday night game against Archmere ended with an outstanding play by Jordan Miller @Jordan_Miller22, securing victory with his third touchdown in the fourth quarter. The Buccaneers triumphed with a final score of 28-2! 🏈 pic.twitter.com/8fBbv112q3

— Johnny Perez (@johnnyperez__) October 5, 2023
Since then, his love for sports has expanded beyond football, branching into wrestling, soccer, track, and baseball during the off-season.
His number one supporter on the sidelines? His mom, who ensures a balanced approach to his multi-sport journey.
"I would consider myself his biggest cheerleader," Chacon said. "He has to kind of dial me back sometimes because I get really excited cheering for him." she said, laughing. "I've been supportive with him, constantly encouraging him to continue, [but] also making sure he has a balance outside of football, you know, that he prioritizes his academics and that he also explores any of his other, you know, passions or interests."
Throughout his athletic journey, the 17-year-old honor-roll student recognized the need to effectively manage his time, prioritize what's most important, and be accountable. He's also grappled with the realization that increased involvement translates to heightened demands. He said it's a challenge he confronted head-on.
"The higher you get in an athletic career like football, it's more demanding of your time. Time management at first seems hard like, 'Okay, I got football, but I got football meetings later that day,'" Miller said. "But then you know, you start to get the hang of it and learn, so of course when you go higher, there will be more on your plate, but I feel like I was able to adapt."
Between football and other sports, he's also worked to make time for personal enjoyment — fishing with his father, hanging out with friends, and playing video games.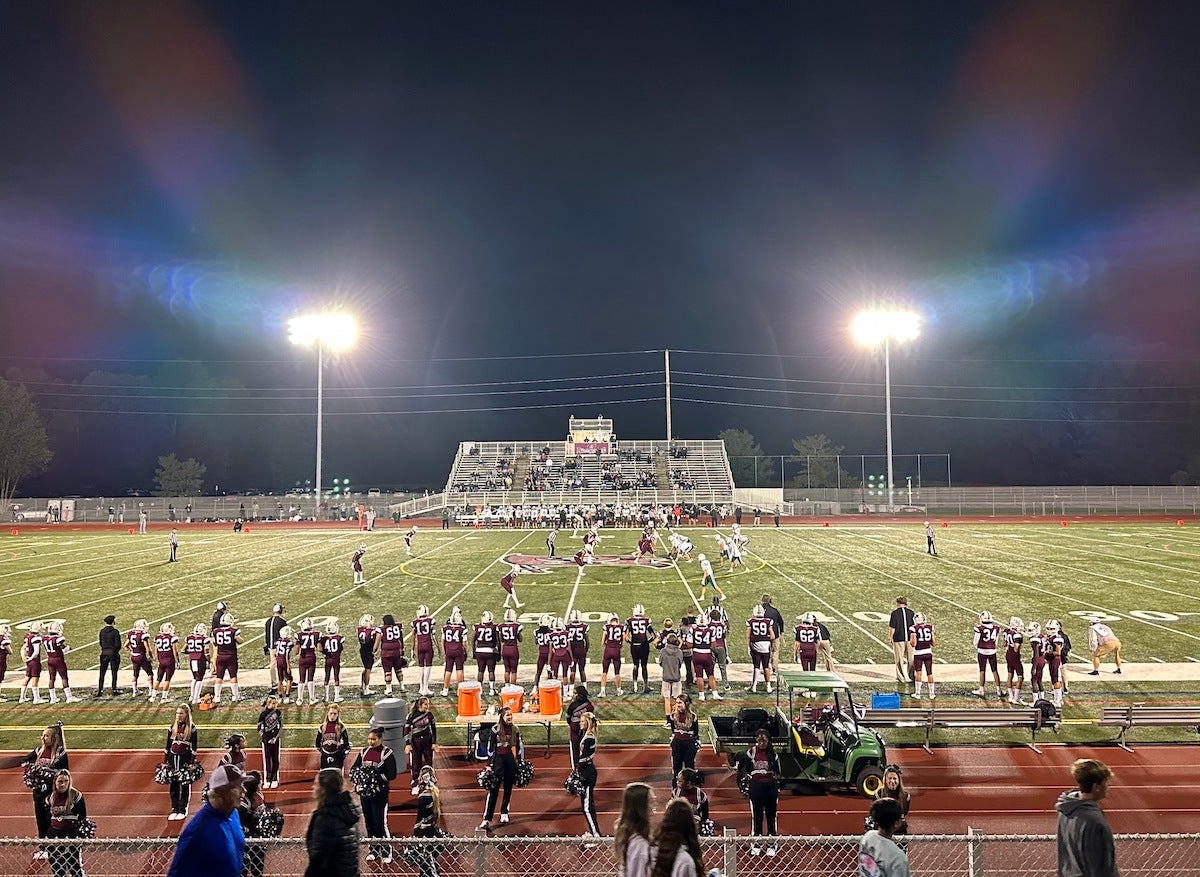 'Its something I'm in love with"
For him, football has never felt like a burden.
"My motivation is my enjoyment of sports. So like if I love the sport, it doesn't take much motivation to do it," he said. "Whether that's waking up in the morning for workouts, staying extra after practice. It's something I want to do and I love it. It's just something I'm in love with."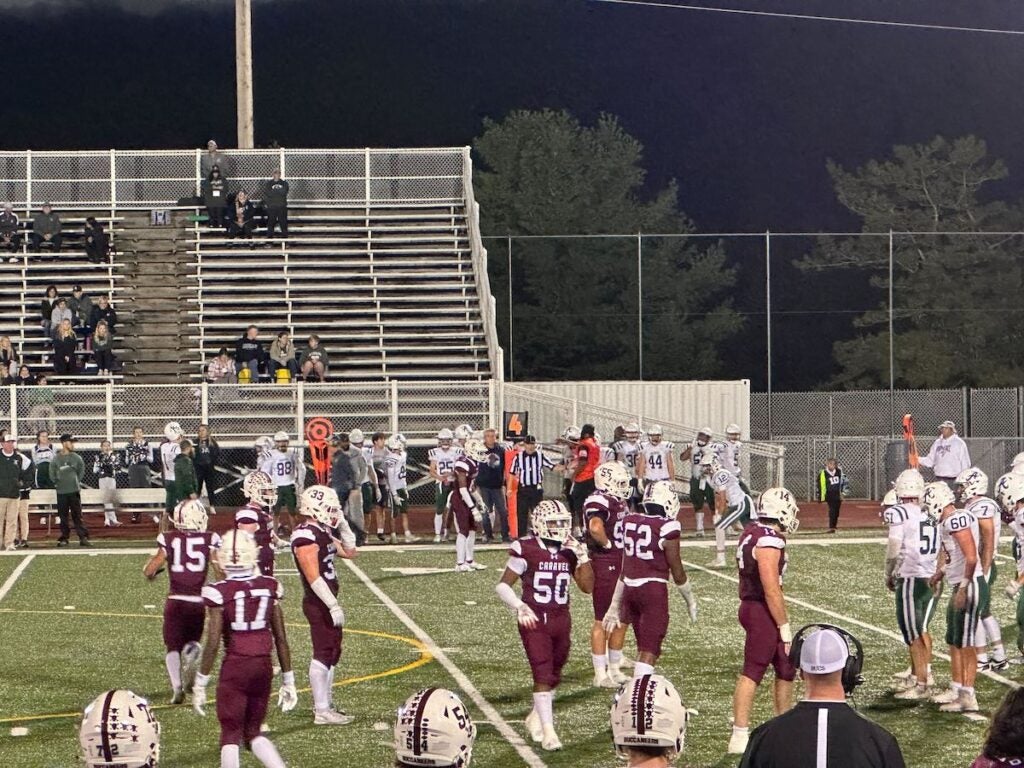 From little league to wrestling and football, Miller has a track record of championships and recognition. He played a key role in Caravel's championship run last year, when they narrowly lost the Division 2A championship to Wilmington Friends 10-7.
He came into this season ranked 10th in the state for both defense at linebacker and on offense as running back.
While his personal achievements helped him getting elected as one of the team captains, he says everybody is on the same level.
"We don't look as above anybody else. Yeah, there are times we might have to say, 'Hey don't do that, stop joking around, lets focus up.' But we don't necessarily look at it as, 'Hey, I'm the team captain," he said.
He hopes that extra focus will help Caravel get back to the state championship game again this year.
"As a leader, when I'm working outside, anybody who wants to get extra field work, they can come to me," he said. "For example, a teammate I took to the gym, he was an incoming freshman, and we were teaching him just the basics, how to bench, squat."
When asked about his future goals, Miller's eyes light up. He dreams of playing in the National Football League, especially for the Miami Dolphins.
"Be your first believer," he said. "People might say, 'Have a plan B,' or how hard it is for somebody to make it to the NFL, or the percentages. But at the end of the day, if that's really what you want to do just focus on it. Don't let nobody tell you can't do it. It will be done."
But it's beyond just a tall order to reach the NFL. Only 6.8% of high school players make it to the NCAA's Division 1, according to an analysis done by Ohio State University.
Even at college football's top level, where there's the best chance to be seen by pro scouts, only 1.5% of more than 16,000 players eligible for the NFL draft get picked. All that translates to just 0.023%.of high school players making it to the NFL.
Despite the long odds, Miller says his dream of becoming a pro football player isn't all about attaining just personal success, it's about giving back to his community. He aims to be a role model, particularly for Afro-Latinos with Puerto Rican, Guatemalan, and Jamaican backgrounds.
"Since I have a high platform, I feel like I can influence a lot of people, so use that platform to bring positivity, you know, maybe do charity some way, maybe start my own foundation," he said.
"I always try to embrace it in everything I do and never shy away from it. People that ask 'What are you?' I'm Puerto Rican, I'm Guatemalan, I'm Jamaican, you know, never being shy to express my heritage. Especially because my family's been through a lot to help me get to where I am, you know, so never be shy of that," he said.
Miller shares a family inside joke that traces back to his roots. Each time he makes a touchdown, it's one 'tostones' — a playful homage to his Puerto Rico culture that holds a special place in his family's traditions. A tostone is a fried, crispy flattened plantain that's usually served as a side dish or appetizer in Puerto Rico.
"My grandpa, he doesn't know much about American football. So when my uncle or mom calls him, the way they say I scored a touchdown is [by] two tostones or one tostones," Miller said. "It's been a funny joke around the family that everytime I score, that's what they say."
This past Friday, Miller scored three "tostones" against Caravel's rival Archmere. The Buccaneers won with a final score of 28-2, maintaining their spot as one of the top teams in the state.
Starting his senior season has been bittersweet, with just a few months left in his high school career. Yet, he's excited about what's next. He hasn't decided on where he'll go to college, but he's currently considering a few schools, including the University of Delaware, Miami, Central Florida, North Carolina, and Notre Dame.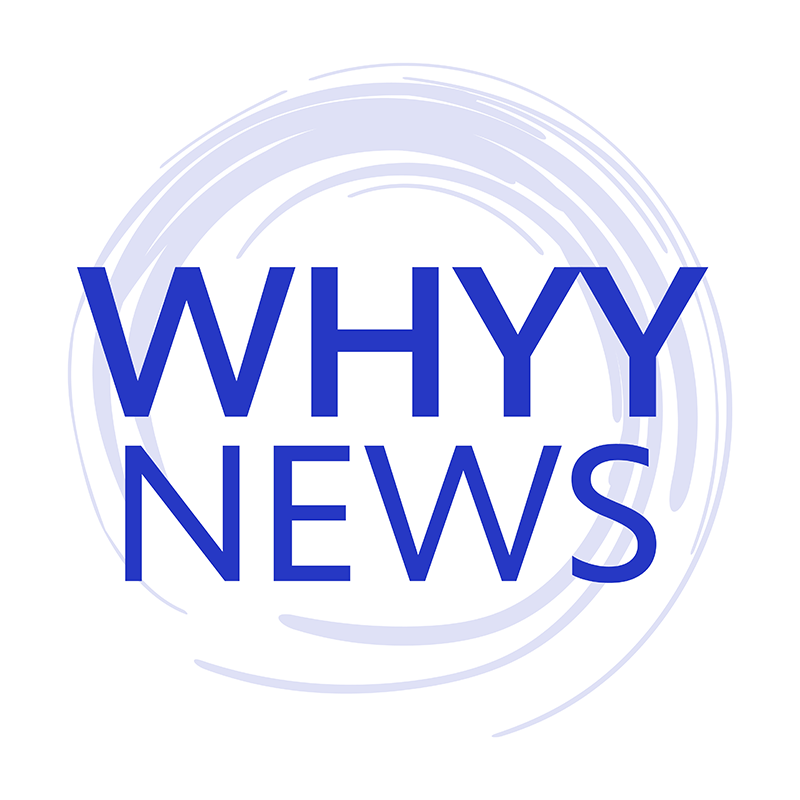 Get daily updates from WHYY News!
WHYY is your source for fact-based, in-depth journalism and information. As a nonprofit organization, we rely on financial support from readers like you. Please give today.