Delaware's primary is a year away, but Dems Hall-Long and Meyer are staking their claim to succeed Gov. Carney
Lt. Gov. Hall-Long would become the state's second female governor. Meyer would be the first New Castle County executive to hold the highest statewide political post.
Listen
2:52
From Philly and the Pa. suburbs to South Jersey and Delaware, what would you like WHYY News to cover? Let us know!
For the past few years, Delaware politicos have engaged in rampant speculation about which  Democrats would vie to succeed Gov. John Carney.
Many thought one or both of "The Kathys" — Attorney General Jennings or state Auditor McGuiness — would seek the post in the 2024 election. But Jennings never made any moves toward launching a campaign, and also prosecuted McGuiness for corruption, leading to the auditor's defeat in her bid for re-election last year and her disappearance from the political scene.
There was talk that House Majority Leader Valerie Longhurst might run. But she became speaker of the House in June, silencing that chatter.
Some also mentioned state housing authority director and former Wilmington mayoral candidate Eugene Young, as well as state Sen. Sarah McBride. But Young and McBride are now in a three-way race with state Treasurer Colleen Davis for Delaware's lone seat in the U.S. House of Representatives.
The congressional incumbent, U.S. Rep. Lisa Blunt Rochester, had also figured in the gubernatorial race discussions. Instead, she's running to succeed U.S. Sen. Tom Carper, who is not seeking a fifth term.
Amid all the machinations, maneuverings, and predictions, however, two elected politicians have lasered in on the governor's office.
One announced candidate is second-term New Castle County Executive Matt Meyer, a lawyer and former teacher who told WHYY News last year that he didn't get into politics just to run Delaware's largest county.
Meyer announced his candidacy during a radio interview in June, and said last week to stay tuned for an event where he will formally launch his bid.
The other candidate is Lt. Gov. Bethany Hall-Long, a former state legislator who has doggedly increased her public profile by targeting opioid addiction and behavioral health for nearly seven years as Carney's understudy.
Last week, Hall-Long declared her intention to succeed Carney during an event attended by dozens of fellow politicians and supporters at the Wilmington riverfront.
The Sept. 10, 2024, primary election is still a year away, and other Democrats have plenty of time to enter the race, but for now, Meyer and Hall-Long are the only ones staking their claim for the most powerful post in state government.
No Republican has yet announced plans to face the primary winner in the November 2024 election, and state party chair Julianna Murray did not return calls for comment on the party's plans.
Democrats have held the governor's post since 1992, and dominate the voter registration rolls and both chambers of the General Assembly while holding all nine statewide elective posts.
Carney, who by law can't seek a third four-year term, has already thrown his support behind Hall-Long, who trumpeted his endorsement less than 24 hours after her announcement. In an interview with WHYY News, Carney explained why he thinks his "incredible partner" should succeed him.
"She'd be the best governor because she understands the people of our state. She knows them, and they know her, and she's ready to lead,'' said Carney, who also served two terms as lieutenant governor under the state's first female governor, Ruth Ann Minner.
Carney said Hall-Long's experience in what can often be a "thankless job,'' her career as a nurse and nursing professor, and her deep ties statewide — she grew up in Sussex County, and was a state senator in a district that encompassed the area from the Middletown to near Newark — would serve the state well.
"She knows the state, she knows the people, she knows what we need,'' Carney said, "And she'll be a great leader. She'll be a leader that brings everybody together. And I think today that is about as important as anything."
In the coming months, voters can expect to get inundated with emails, snail mail fliers, robocalls, social media postings, and press pronouncements from Meyer and Hall-Long.
The candidates will be holding campaign events up and down the state to persuade the populace, all while holding dinners, lunches, and other gatherings to raise the million or more dollars needed to finance their bids.
But now that the two candidates are in the ring, both spoke with WHYY News to outline their accomplishments and platforms.
'You give a nurse a job, the job gets done'
Hall-Long, 59, is aiming to become Delaware's second female governor and follow in the footsteps of the late Ruth Ann Minner, who held office from 2001 to 2009 after eight years as lieutenant governor herself.
The longtime member of the University of Delaware's nursing faculty also said that if elected, she'd become the first nurse in U.S. history to serve as a governor.
"My record of service and vision, to know Delaware and lead us into the future, is absolutely critical,'' Hall-Long said during a break in campaigning. "And while our state's made progress, there is still a lot of work to do."
If elected, Hall-Long said she would continue efforts to bolster "an economy that really works for everyone," would push programs to "creatively expand and access to health care for families, including reproductive health care," and would be relentless in "strengthening our education system" by starting well before pre-school.
"I am ready to make Delaware the place for people to live, work, or raise a family," Hall-Long said, "And I'm ready on day one. I have been in the arena. And as a nurse, it's always said you give a nurse a job, the job gets done."
On the economic front, she would prioritize "making sure people have good-paying jobs and an environment where small and big business can thrive," she said, perhaps by using state dollars to continue the push for more green energy.
Hall-Long says she would support early education programs "from birth to age 5," work to make child care more affordable, and encourage schools to create even more pathways to good jobs in middle school and high school curricula.
"We've got to have jobs so that people can have affordable health care, so that people can have access to early education and universal care and housing,'' she said. "I want every kid, no matter their zip code, to have that opportunity for a solid career or a solid opportunity for college. But it starts early and it works in partnerships with our communities and our public schools."
Beyond affordable health care, Hall-Long stressed her role as co-creator and chair of the state's Behavioral Health Consortium, an advisory body that works toward solutions to the crisis of addiction, mental health challenges, and co-occurring disorders.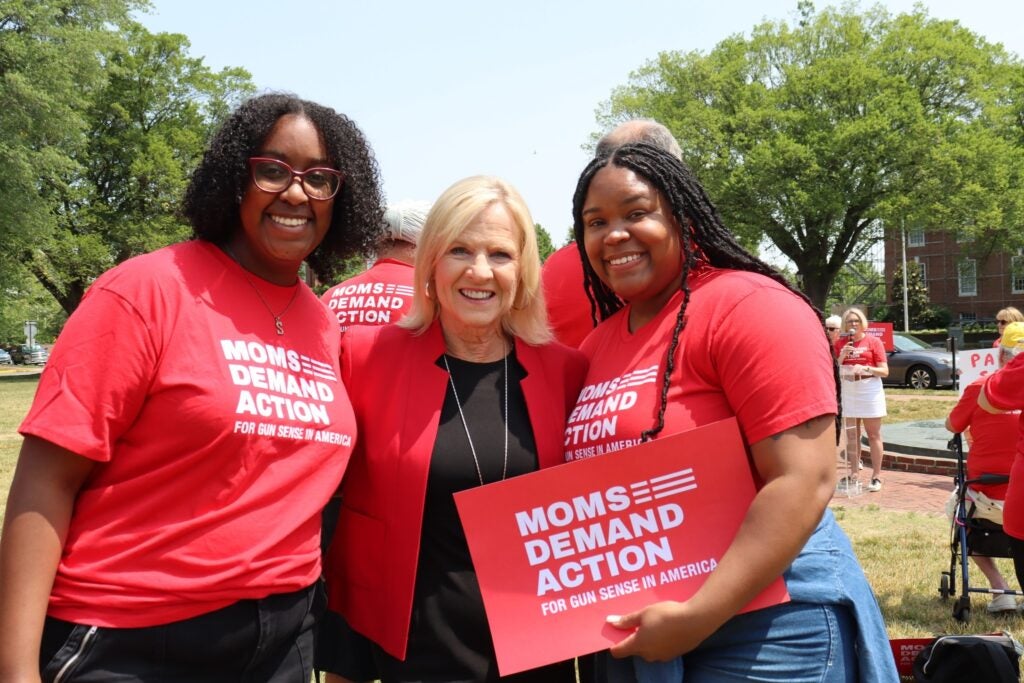 Delaware is reeling from record overdose deaths linked to the explosion of fentanyl, and Hall-Long said she has been leading the way to combat the plague.
"I do see hope and I do see a light,'' she said. "But somewhere today, there is a family member mourning the loss of a child or a parent. I get it. You know, I'm on the streets and I go door to door and we're handing out Narcan, saving people on the streets. We've given out fentanyl test strips. We are doing all hands on deck. But this will take time."
Hall-Long also noted that although she's a professor with a doctoral degree at the state's flagship university, she grew up on a farm in Dagsboro and attended public schools, graduating from Indian River High.
Left unsaid was that Meyer attended the expensive private Friends School near Wilmington and the Ivy League's Brown University.
'Delawareans need more, not more of the same'
Meyer, 51, also will be seeking to make history of sorts.
No one who has held the office of New Castle County executive, a post created in the mid-1960s to oversee the largest of Delaware's three counties, has ever even run for governor.
Meyer was a political newcomer in 2016 when he sought and won the office, defeating incumbent Tom Gordon, who himself had flirted with running for governor but never did.
Meyer said that nearly seven years into his tenure, it's become clear to him that "county executive and mayor positions are about the best training for serving as a governor."
He stressed that unlike Hall-Long, he's "put together a budget every year," developed policies and marshaled them through County Council approval, and cut taxes.
Meyer and County Council did reduce property taxes 5% this year, but in 2018 raised them 15% over two years.
On the issue of preparing budgets, Hall-Long countered that "lieutenant governors understand every part of the budget" and stressed that she's voted on several state budgets and served on the Bond Committee that approves spending on school and road construction and other capital projects.
"I can tell you this," she said. "Look at the record and look at who will not need on-the-job training."
Meyer also shrugged off Gov. Carney's support of Hall-Long.
"I don't get in the endorsement game of who supports who,'' he said. "I think voters are independent-minded. They're going to look at who's addressing the needs that they have. I imagine some people support her, some people support me."
To that end, Meyer described himself as a bold, innovative leader, which he said is just what the state needs.
"I believe Delawareans need more, not more of the same,'' he said. "We have to move with greater urgency and innovation to ensure our state's strongest future and to tackle more aggressively the real problems we face. We have a vision for moving our state forward, and we have an experience that shows we can develop and execute on that vision."
Hall-Long has downstate roots but Meyer courting Kent, Sussex voters
To assess his creative approach to running a government, Meyer said voters need not look any further than the former Sheraton hotel off I-95 near Newark, where in 2020 the county used $19.5 million of federal pandemic relief money to convert the swank digs into a transition center for people experiencing homelessness.
Named the Hope Center, the facility has housed more than 3,000 people to date and helped about 300 families live independently, he said. Those numbers make clear that the center has become the "most comprehensive, extensive, and successful shelter in the state's history," Meyer said.
Meyer also said that he "was told pretty directly by the Carney/Hall-Long administration that I should not do" the project.
Hall-Long responded that the state Department of Health and Social Services that the Carney administration runs has provided millions of dollars in funding to operate the center, and that she has visited several times. "So I think someone needs to clarify that with him,'' Hall-Long said.
Meyer says his point is that he's willing to "reimagine" what the government can do, and that's what he'll do to help residents in Sussex County link up with a primary care physician in areas where there's a dearth of providers.
He says he'll bring the same leadership model to improving educational outcomes in a state where far too many students aren't proficient in English, math, and science.
He points to his overhaul of the county's summer work program for teens, which instead of giving them menial jobs like cutting grass or licking envelopes, has partnered with banks to teach them how to write computer code.
He cites the county's partnership with the philanthropic Longwood Foundation which provides nursing services to new low-income mothers.
"I want a state government that moves with urgency to address these problems,'' said Meyer, who stressed that he's not running against anybody. "I'm running against complacency. We need to move government forward with urgency to protect, particularly, the most vulnerable in our community."
While Hall-Long stresses her deep roots in Sussex County, her legislative work in Kent and New Castle counties, and her two statewide electoral victories as evidence of her strong alliances across the state, Meyer said the fact that he isn't as well-known outside of New Castle County should not be an impediment to winning the primary.
He said that even while running New Castle County — where more than two-thirds of Delaware's registered Democrats live — he's spent much of the last four months on a "listening tour" in Kent and Sussex.
"The issues of growth in Kent County, but particularly in Sussex County, are among the most acute and serious on the whole East Coast,'' Meyer said. "The population growth, particularly among seniors, the lack of health care, the issues with traffic, things that Sussex County and particularly the beach areas had never seen before, are acute and serious and need to be addressed and need to be addressed with urgency.
"And quite frankly, I don't think the voters care that much whether someone's been a statewide office holder or a local office holder. Serving in local government, where you've got to solve real problems, you've got to stand and you've got to deliver. If you can't deliver efficient government to people, nothing else matters."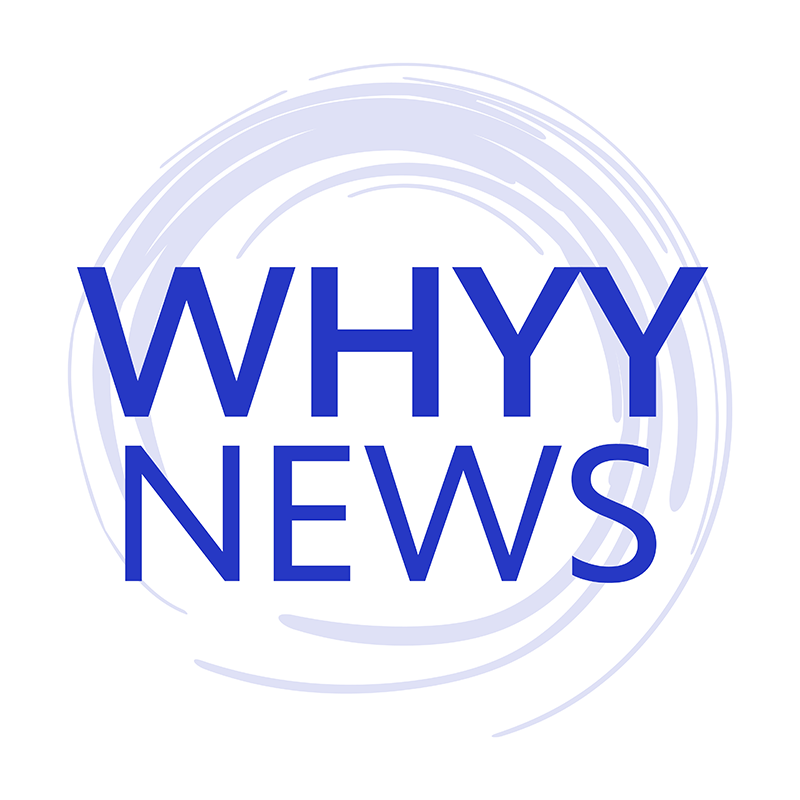 Get daily updates from WHYY News!
WHYY is your source for fact-based, in-depth journalism and information. As a nonprofit organization, we rely on financial support from readers like you. Please give today.