Delaware Dems Carper, Blunt Rochester win big
Tom Carper secured his fourth term in the Senate with 60 percent of the vote, and Rep. Lisa Blunt Rochester took 64 percent.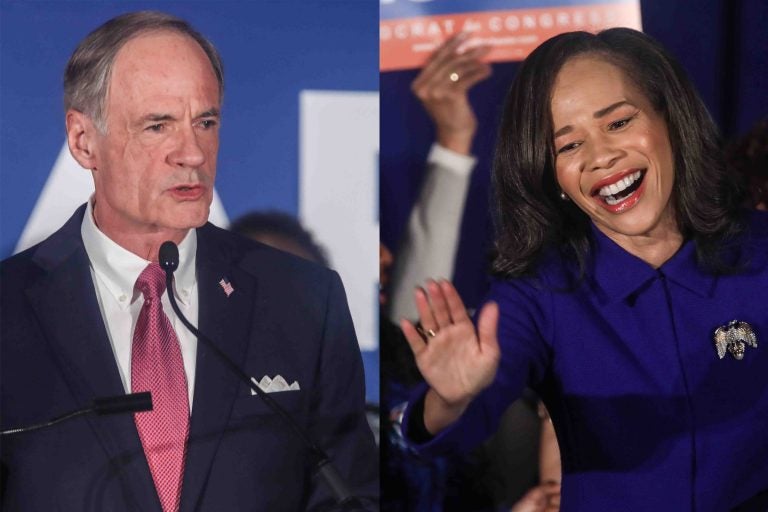 There wasn't much question about Democratic U.S. Sen. Tom Carper and Rep. Lisa Blunt Rochester holding their seats. It was more a matter of how big the margin of victory would be.
Carper secured his fourth term in the Senate with 60 percent of the vote over Republican Rob Arlett's 38 percent .
"This is my 14th statewide election, and I've been very fortunate to win them all," Carper said. "Every election night, I'm just glad it's over. I'm grateful to the people of Delaware for electing me again to the U.S. Senate."
Arlett, a Sussex County councilman, fared better in his home county where Republicans hold an advantage in voter registration. Arlett took 54 percent of the vote in southern Delaware, but it wasn't enough to overcome Democratic dominated New Castle County. Carper took 69 percent of the vote in northern Delaware to secure an easy victory.
After calling to concede and congratulate Carper, Arlett said even in defeat it was a time for a celebration "of the ability to be engaged with the people of our great state." He planned to diagnose where and how the numbers went against him in the coming days.
"I have no regret whatsoever with running, and I knew that we were needing to run, and perhaps Senator Carper will become a better senator because we did bring forward some concerns," he said.
During a debate earlier in the campaign, Arlett tried to paint Sen. Carper as an abuser over an incident 40 years ago where Carper admitted to hitting his late wife. Carper predicted the attack wouldn't resonate with Delaware voters.
"I think people are less interested in what mistakes we made 40 years ago or more, and want to know what we've done with our lives since then and what we would do if elected," Carper said.
Blunt Rochester turned in an even more impressive win in her first reelection campaign. The first woman and first African-American to represent Delaware in Congress took 64 percent of the vote over Republican Scott Walker's 35 percent.
"This election was for the soul of our country. This election was to say that rhetoric, negativity, hate, racism, sexism, all of those 'isms' do not work in this country," Blunt Rochester said. "That's what we have done today. We have stood up and said we are not going back."
Walker ran one of the most unorthodox campaigns the state has ever seen. The state GOP completely distanced itself from Walker's peculiar campaign after he posted several questionable Facebook videos, including one decrying plus-sized models as obese and unhealthy.
Blunt Rochester returns to a new look U.S. House where Democrats will be in the majority.
WHYY is your source for fact-based, in-depth journalism and information. As a nonprofit organization, we rely on financial support from readers like you. Please give today.