Delaware auditor deputizes GOP candidate to replace him
Listen
1:10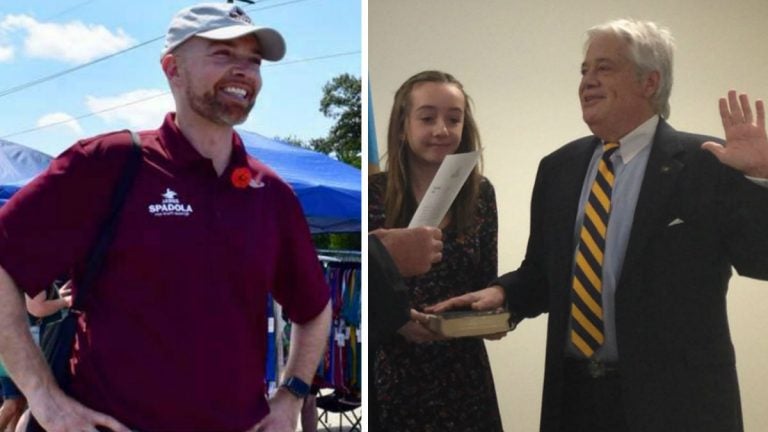 Delaware Auditor Tom Wagner is stepping aside from his office as he awaits a kidney transplant next month, but the man he's chosen to run the office in his place is raising some eyebrows.
Wagner has been state auditor since 1989 and is one of only two Republicans currently serving in statewide office. He's not running for an eighth term due to his failing kidneys. With kidney-replacement surgery planned for next month, Wagner said he's stepping aside and appointing a part-time deputy auditor to run the office while he's preparing for the surgery and recuperating.
That deputy just happens to be fellow Republican James Spadola, who is a candidate to replace Wagner in the Nov. 6 election. Wagner recognizes the move is "different," but he said he's a different kind of politician.
"There's just not a whole lot of people out there … What do I do, grab someone of the street and say, 'Here you are'? You know there's several factors involved in that," Wagner said. "I thought about it. and I thought that James Spadola who I've gotten to know well over the last couple of years would be a person to put in there."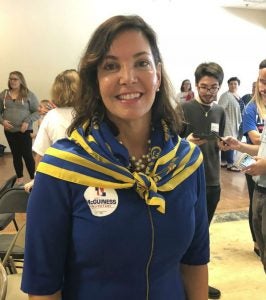 In a written response to the move, Spadola's opponent in the auditor's race, Democrat Kathy McGuiness, said her campaign doesn't participate in political stunts.
"Delaware voters are smart, and they will clearly see through my opponent's efforts to inject partisanship into the auditor's office at the taxpayers' expense," she wrote.
Spadola issued a statement thanking Wagner for naming him deputy.  "I am honored to serve in this capacity," he wrote. "I am grateful for the opportunity to assist … in a fair and nonpartisan manner."
Wagner, who has frequently complained that his office is short staffed, said bringing Spadola in will enable his staff to focus solely on getting their auditing work done.
"He will be there as an assistant and a backup and just sort of looking out for the overall interest," Wagner said.