Del. COVID-19 hospitalizations below 200 for first time since Thanksgiving
Ask us about COVID-19: What questions do you have about the current surge?
The one key metric public health officials in Delaware and across the nation have monitored during the coronavirus pandemic is hospitalizations.
Medical experts say the burden placed on doctors and nurses increases when more people need inpatient treatment. Dedicating resources to saving the lives of COVID-19 patients sometimes means hospitals have to cancel elective surgeries and other services.
In Delaware, as cases surged following the Thanksgiving, Christmas and New Year's holidays, officials watched with growing alarm as the number of people needing hospital care kept climbing to dangerous levels.
On Jan. 11, the figure was 474, increasing concern that hospitals were closing in on capacity — roughly 550 COVID-19 patients.
But since then, as the vaccination rollout has led to 155,000 doses administered and well over 10% of residents getting at least one of the two necessary shots, the situation in hospitals has improved almost every day.
As of Tuesday, 186 infected people are in the hospital, a 61% drop from Jan. 11. That's the first time the number fell below 200 since Thanksgiving.
The latest hospitalization figures reflect a similarly declining number of new cases. The most recent weekly average of daily new cases is 318, a figure not seen since Nov. 14, representing a 61% drop from the Jan. 9 pandemic peak of 827.
Carney linked the diminishing number of people getting infected and having severe symptoms to the almost-universal mask compliance as reported by mayors throughout the state. He also pointed out that better treatment options have helped keep coronavirus patients out of the hospital, and allowed doctors to discharge those getting inpatient care quicker.
"We're on the downslope from this latest peak,'' Carney said during his weekly coronavirus briefing.
Public Health Director Dr. Karyl Rattay echoed Carney Tuesday in saying she's "very excited about" the continuing plummet, but both continued to press residents to protect themselves and others from potential exposure.
They urged residents to continue with mitigation measures, such as mask-wearing and physical distancing, and said business must still operate with restrictions. While the rates are falling, Delaware is still far above its summer lows, when new daily cases averaged below 100 and only a few dozen people were in the hospital.
"We can be optimistic, but we need everybody to continue doing their part,'' Carney said. "If we do, we'll protect our neighbors, our families, and ultimately the most vulnerable in Delaware."
Carney and Rattay also stressed that the second vaccine dose is paramount to give residents maximum protection from a virus that has infected 83,400 Delawareans and contributed to the deaths of nearly 1,300.
To that end, the state is partnering with federal officials to conduct a six-day drive-thru vaccination site — for second doses only, with an appointment needed — starting Saturday at Dover International Speedway. The goal is to give the second shot to up to 18,000 people.
Carney stressed that the nationwide supply shortage is the only holdup to more vaccinations but stressed that "we're committed to vaccinating as many Delawareans as possible, as quickly and equitably as possible."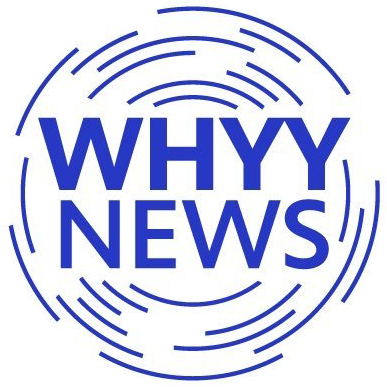 Get daily updates from WHYY News!
WHYY is your source for fact-based, in-depth journalism and information. As a nonprofit organization, we rely on financial support from readers like you. Please give today.