December 29: These were PlanPhilly's 11 most-read articles of 2017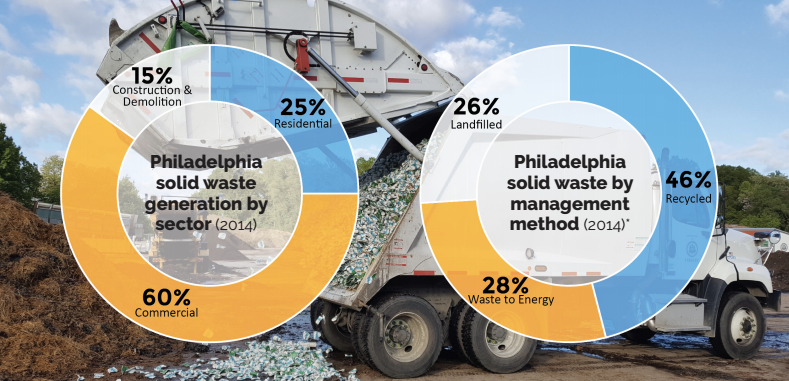 Last weekday of the year! As we celebrate 11 years of public interest journalism, let's take a moment and look at which 11 issues and stories got Philly revved up in 2017:
11. Pathway to greener pastures: Philadelphia presents plan for a litter-free city by 2035. By Catalina Jaramillo.
Philadelphia set a goal to become a Zero Waste city by 2035. PlanPhilly covered throughout the year how the city plans to realistically change behavior and our "throwaway culture."
10. Will Tacony Music Hall turn into 'sex-positive community center'? By Jake Blumgart.
The controversy started in March with this question and ended with ZBA chair Frank DiCicco's statement: "A couch has many uses."
9. SEPTA riders overwhelmingly take the bus and subway. Why does Regional Rail receive more funding? By Jim Saksa.
Jim Saksa reviewed 10 years of SEPTA spending to understand why Regional Rail is a regional priority – and why that might just make sense.
8. After blowback, Blackwell scraps her sidewalk bill. By Jake Blumgart.
Asked what prompted her to introduce the bill, Blackwell tells PlanPhily her staff were getting calls from long-established vendors in the University City area who resented encroachments on their current uses of the public sidewalk.
7. In 2017, is white supremacy still alive and well in this Philadelphia building trades union? By Malcolm Burnley.
Local 542 minority members only receive around 15.5% of the union's total hours, a full four points lower than where it stood in 1989.
6. Four reasons why Philadelphia is gentrifying. By Jim Saksa.
Focusing on Philadelphia, Fed economist Jeffrey Lin reviewed over a century of census data on U.S. metropolitan areas, tracking decade-by-decade shifts in a neighborhood's average household income relative to the other neighborhoods in the city.
5. SEPTA transit fares to go up starting July 1st. By Jim Saksa.
Just 303 straightforward words.
4. Advocate for multimodal transportation killed in crash at 16th and JFK. By Jim Saksa.
When PlanPhilly and Azavea mapped out the city's worst areas for pedestrians crashes in 2015, 16th and JFK made the top ten.
3. As Philadelphia's housing market booms, economists warn the city may be in a bubble—or something worse. By Jim Saksa.
If Philly's population continues to rise, yet the city doesn't see broad job growth, economists say we will have a different kind of problem on its hands.
2. Courting driver fury, group sues PPA to end median parking on Broad. By Jake Blumgart.
PlanPhilly first reported the lawsuit in July; Common Pleas Court Judge Daniel Anders dismissed the lawsuit in September.
And the most-read article of 2017…
1. Kenney budget puts $90 million toward Penn's Landing park capping I-95. By Jake Blumgart.
Fun fact: The 2007 Civic Vision for the Central Delaware, a process led by PennPraxis (and how PlanPhilly really found its calling), was a first step toward that goal.
Dear reader, we will get straight to the point: Today we ask you to protect PlanPhilly's independent, unbiased watchdog coverage. We depend on you to bring the news that you value and spread voices across the city. This holiday season, please give the gift of public and accessible media for all by making a tax-deductible donation during our once-a-year membership drive. Thank you for making us your go-to source for news on the built environment eleven years and counting.