December 17: Transit benefit parity | Fed rate hike and Philly housing | PA passenger rail dreams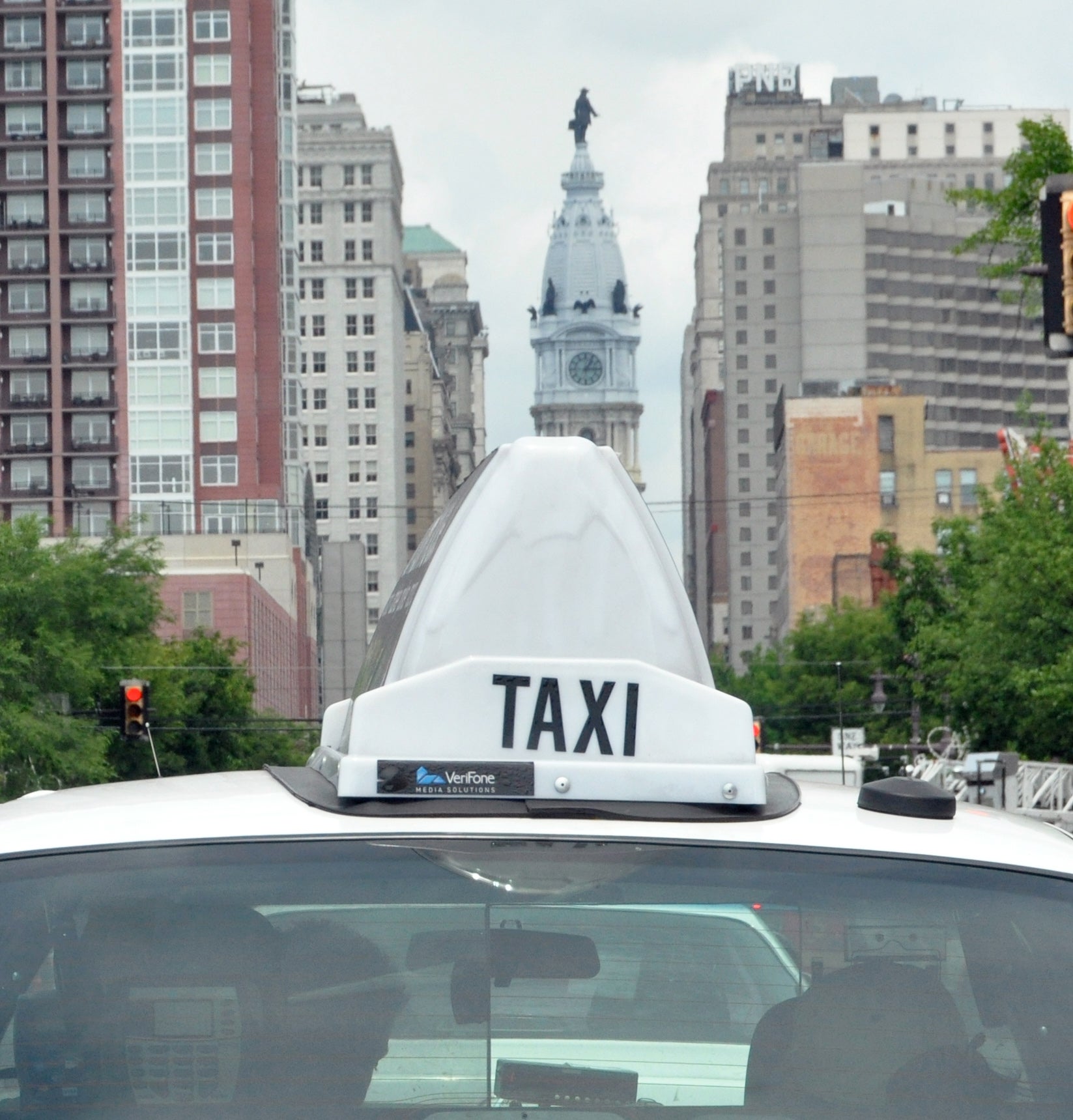 Congress is expected to pass a bill reestablishing parity in commuter tax credits for parking and transit. The monthly pre-tax expense for transit riders is currently capped at $130, while the cap for parking is $250. If the bill passes, both would rise to $255. TransitCenter and the Frontier Group released a report last year on the transportation and equity impacts of the commuter parking benefit, calling it a $7.3 billion subsidy for traffic congestion serving no transportation purpose.
Dave Heller talks to economist Kevin Gillen about what the Fed's decision to slightly raise interest rates could mean for Philly's housing market.
Some interesting benchmarking for taxi medallion rents in Bobby Allyn's article on yesterday's traffic-jam protest by traditional taxi workers and UberBlack drivers against the new unsanctioned and cheaper UberX service. "[Taxi driver David] Adeshiyan said he has to pay $450 a week for his taxi medallion, something the city requires to drive a cab. Because they're breaking the law by operating in the city, UberX drivers don't have that expense."
Donnie Wahlberg's food truck got in trouble for setting up shop in front of Macy's without permission yesterday. Mark Squilla has been working on a series of bills to make life easier for food truck businesses, and City Council passed a few of these bills in the spring. We're checking in on what happened with the bill he was working on to shrink the Center City no-go zone.
Missed the Pearl Street Passage exhibitions at DesignPhiladelphia this fall? Now there's a video about the project and the various installations displayed there over the course of the week.
Eleanor Klibanoff at Keystone Crossroads looks at some of the passenger rail expansion ideas from around Pennsylvania, including the Lehigh Valley, Scranton, and the Daily Pennsylvanian between Pittsburgh and Harrisburg. To throw one more in there, Michael Noda thinks a sleeper train between Philadelphia and Pittsburgh could be popular.
Up in Bethlehem, City Council rezoned the area around the vacant Martin Tower (formerly Bethlehem Steel's headquarters) for new housing and commercial development, notably authorizing a teardown of the building, which is on the National Register of Historic Places. The rezoning had generated a lot of controversy, opposed by downtown business owners who feared the competition from a "third downtown," as well as neighbors in the nearby west side neighborhoods for creating too much intensity. The bill limited commercial development, particularly the creation of small-footprint storefronts, in order to prevent a third downtown scenario.
Daniel Kay Hertz reads the NYU Furman Center report analyzing the Bloomberg administration's 120 rezonings between 2003 and 2009 in New York City, with respect to how factors like "good" schools, transit, neighborhood growth, race, and voter turnout were most associated with upzoning or downzoning activity. The intensity of the effect varies, but areas with high population growth, high white populations, and "good" schools, were much more associated with downzonings than upzonings. "Downzoning was very strongly correlated with whiter neighborhoods: parcels in Census tracts that were over 80 percent white were more than seven times more likely to be downzoned than parcels in tracts that were less than 20 percent white." Sarah Laskow's Politico piece on this is also good.
WHYY is your source for fact-based, in-depth journalism and information. As a nonprofit organization, we rely on financial support from readers like you. Please give today.