December 15: Bike share, diversity, inclusion | Counter "stop-and-go" bill | LGBT minority suppliers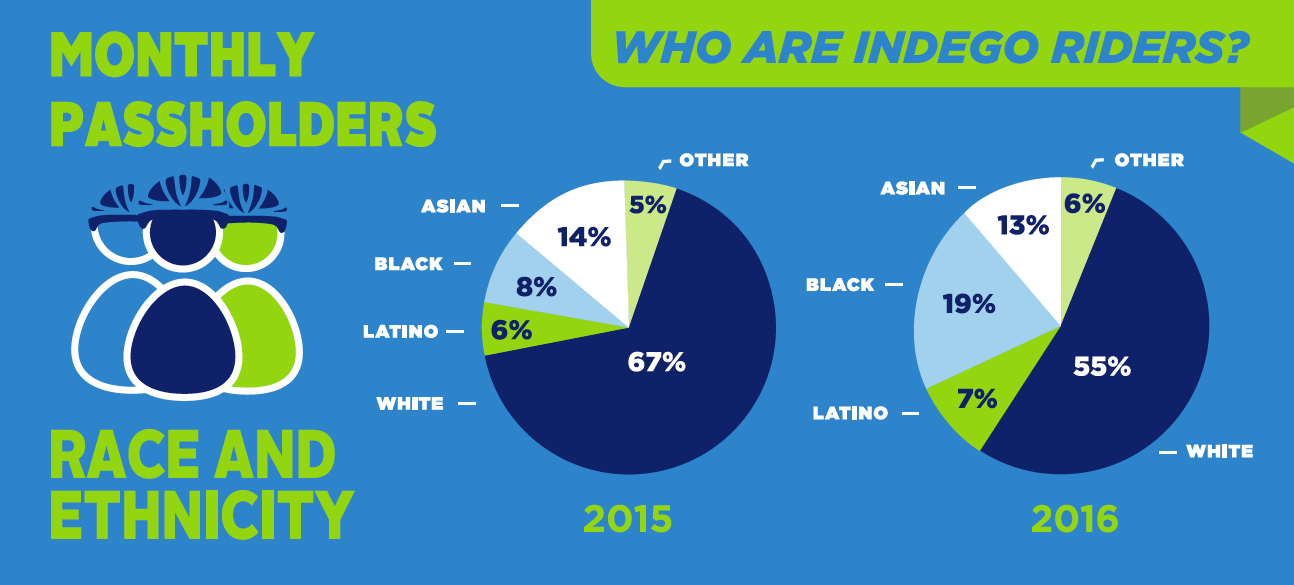 Indego's parent company has created a diversity and inclusion committee, writes Lian Parsons, contributing to Generocity. Bicycle Transit Systems' president Alison Cohen explained that in order to ensure ridership diversity, the company first needed to diversify its staff and leadership. To start off, Cohen's team set goals to understand employees' experience with the company's culture and develop inclusive policies to discuss race, gender and cultural considerations.
On minority-owned businesses, government contracts, and economic impact: LGBT business owners in Philadelphia are lobbying the city to recognize LGBT enterprises as minority suppliers in the government bidding process, WHYY News' Bobby Allyn reports. LGBT business leaders call for equal access to government contracts alongside minority, women, and disabled-owned businesses. City law requires a 'disparity study' before a new class can be added to the diversity category. The Mayor's Office of LGBT Affairs' Amber Hikes agrees with advocates that the city should track community's economic impact.
In the same vein on inclusion at different levels of supplier and end user, minority architects, builders, and artists spoke about race and design at Wednesday's City Lobby: Race & Public Space. Catch the full video of the panel discussion, the first in a series of four, here.
Pennsylvania Representative Todd Stephens plans to introduce legislation on workplace violence prevention that would block the recently passed "stop-and-go" bill, WHYY News' Aaron Moselle reports. City Councilwoman Cindy Bass calls Stephens' measure, which would give business owners the ability to "voluntarily create" workplace safety policies, "misguided" and a "waste of time."
The Camden School District has sold its headquarters to a developer who will convert the former Victor Talking Machine Co. to office spaces, the Inquirer's Melanie Burney reports. Superintendent Paymon Rouhanifard explained that the school district spent hundreds of thousands of dollars annually on maintenance and utilities for a building that is "too big for our needs."
Hi there, read PlanPhilly often? The news that you read today is only possible because of your support. Please help protect PlanPhilly's independent, unbiased existence by making a tax-deductible donation during our once-a-year membership drive. We cannot emphasize enough: we depend on you. Thank you for making us your go-to source for news on the built environment eleven years and counting.