Death penalty sought in Pittsburgh shooting — but it's far from settled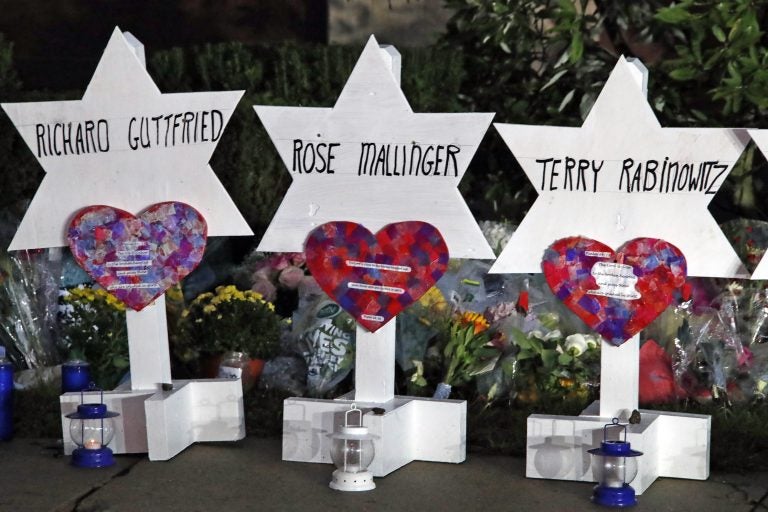 The man police said killed 11 people and wounded six others in the deadliest attack on Jews in U.S. history is facing 29 federal charges after the massacre Saturday at the Tree of Life synagogue in Pittsburgh,
Twenty-two of those charges carry a potential death penalty.
But that doesn't necessarily mean Robert Bowers will be put to death.
Bowers is facing both state and federal charges. It's unclear when he'll be arraigned on the state ones, but he has already had his first hearing on federal counts.
A spokesman for the Allegheny County district attorney said it's still possible Bowers could be prosecuted under state law — District Attorney Stephen Zappala is working with federal officials to figure that out.
Robert Dunham, with the Death Penalty Information Center in Washington, D.C., said the state versus federal distinction isn't about severity — just the specifics of the case.
Although Pennsylvania currently has a moratorium on executions, Dunham noted, death sentences still can be handed down.
"Prosecutors still are pursuing the death penalty, and death sentences have been imposed," he said. "It is conceivable that those death sentences will, in time, be carried out."
Regardless of who prosecutes, Dunham advised they act with care.
"It may well be that pursuing the death penalty is not something that would honor the victims," he said. "That's something I think the prosecutors need to be discussing with the religious community in Pittsburgh as a whole."
Federal prosecutors have said they plan to pursue the death penalty, and U.S. Attorney General Jeff Sessions indicated he may support it.
It's more common for states to hand down death penalties than the federal government. Right now, more than 2,700 inmates face death on state charges, compared with 62 on federal death row.
There have been only three federal executions since 1963. All were carried out between 2001 and 2003 in Terre Haute, Indiana.