Deadline looms on U.S. bill that could affect thousands of low-income Pa. residents
Listen
1:28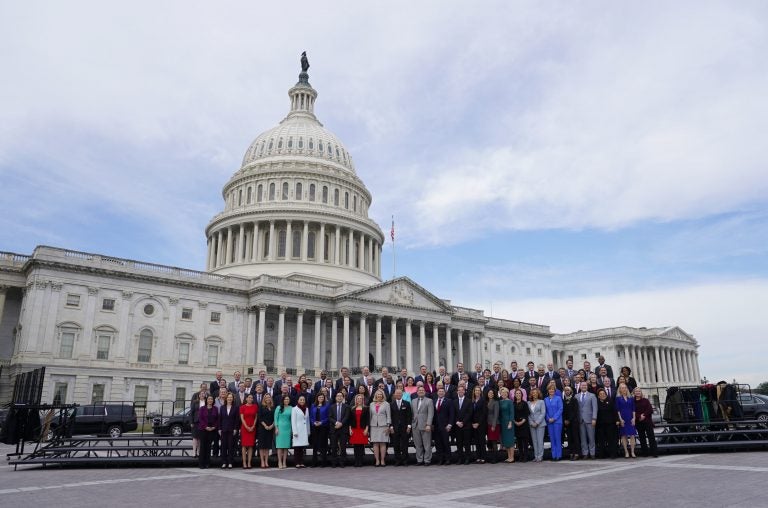 Time is running out for Congress to pass a new farm bill before both chambers break for the year. In Pennsylvania – and around the country – that means hundreds of thousands of low-income residents are still waiting to see if their Supplemental Nutrition Assistance Program — or SNAP — benefits will be subject to stricter work requirements.
The House version of the bill makes it mandatory for adults between 18 and 59 to have a part-time job or participate in a workforce training program at least 20 hours a week to remain eligible for food stamps.
Recipients would have one month to become compliant, and missing the mark for one week could result in a loss of benefits, typically $150 to $185 a month for an individual.
"That's a pretty tight timeframe if you lose a job to get another job, or even to complete the documentation and for the state to verify your participation in work," said Elaine Waxman, senior policy fellow with the Urban Institute, a nonpartisan think tank.
Roughly 1.8 million Pennsylvanians receive SNAP benefits.
Bucks County resident Lisa Raditz is one of them. For six years, the 54-year-old has relied on SNAP and food pantries for meals. She has a part-time job assembling makeup products, but her nighttime shifts are not reliable.
Some weeks, Raditz gets 25 hours; others weeks, not as many. Sometimes far less time if there's a shutdown on a particular day.
"You have to call at 3 p.m. every day to find out if you're working or not," she said.
Raditz also cares for a friend with mental and physical disabilities who lives with her. If the new work requirements become law, Raditz said she'd likely have to place him in a facility because she'd need a job with more reliable hours. That could compromise her ability to be home to help out during the day.
"He needs care throughout the day," said Raditz, who relies on her caretaker role for health insurance.
The new requirements would apply to single adults with no children, but also expand to include households with children who are 6  and older.
In Pennsylvania, that covers an estimated 353,000 adults, according to research from the Center on Budget and Policy Priorities. Most of them – roughly 265,000 individuals – are not currently working 20 hours a week.
Lawmakers have about a month to pass the next farm bill; previous legislation expired Sept. 30. Both the House and Senate are scheduled to wrap up work in mid-December.
If legislators can't come to an agreement, negotiations will start fresh in 2019 with Democrats in control of the House. That could be good for Raditz and other SNAP recipients.
"That probably provides less incentive for further negotiation around the work requirements, but I think it does remain to be seen," said Waxman.