Dead bike sweeps: June 27 and July 11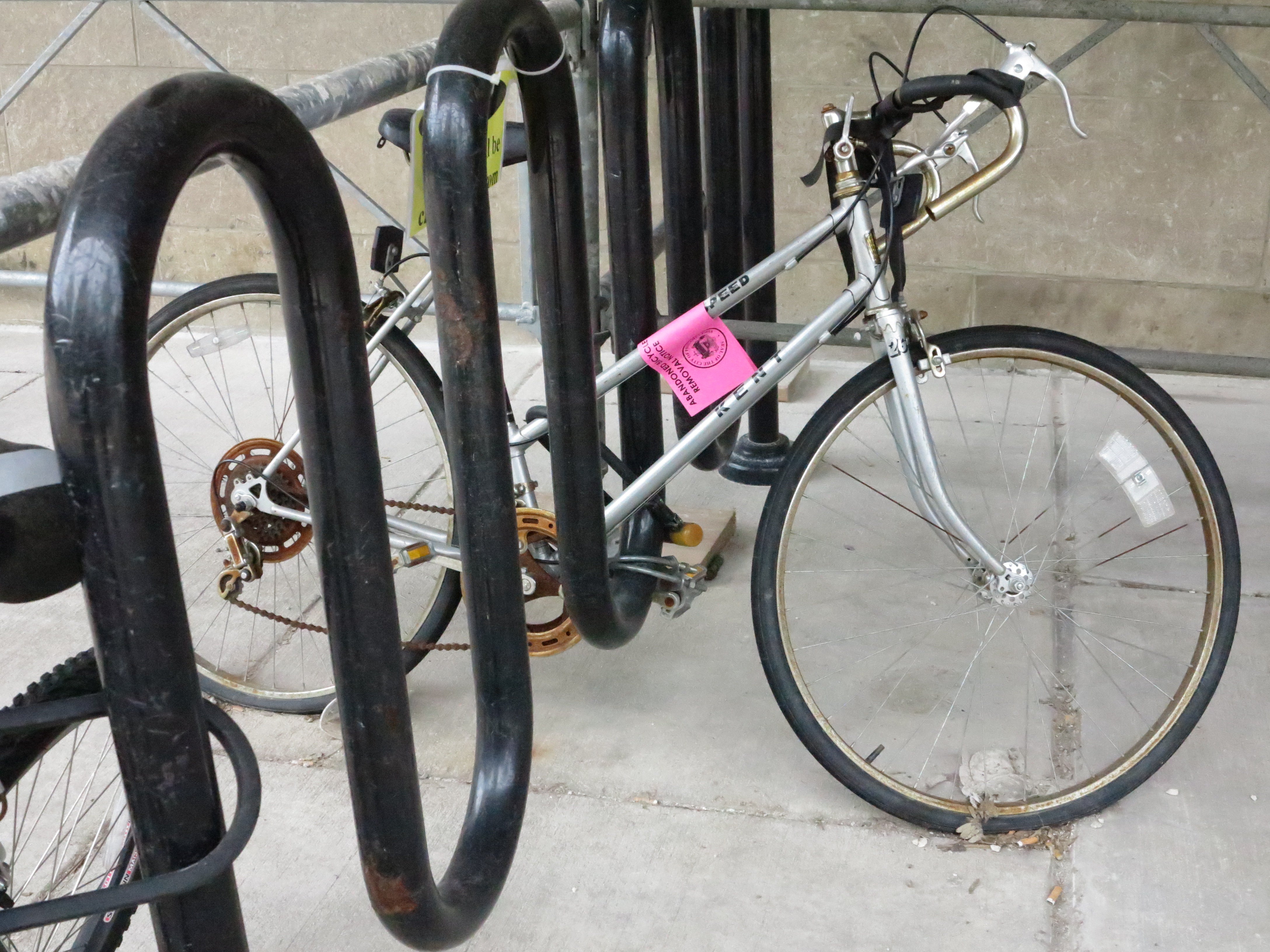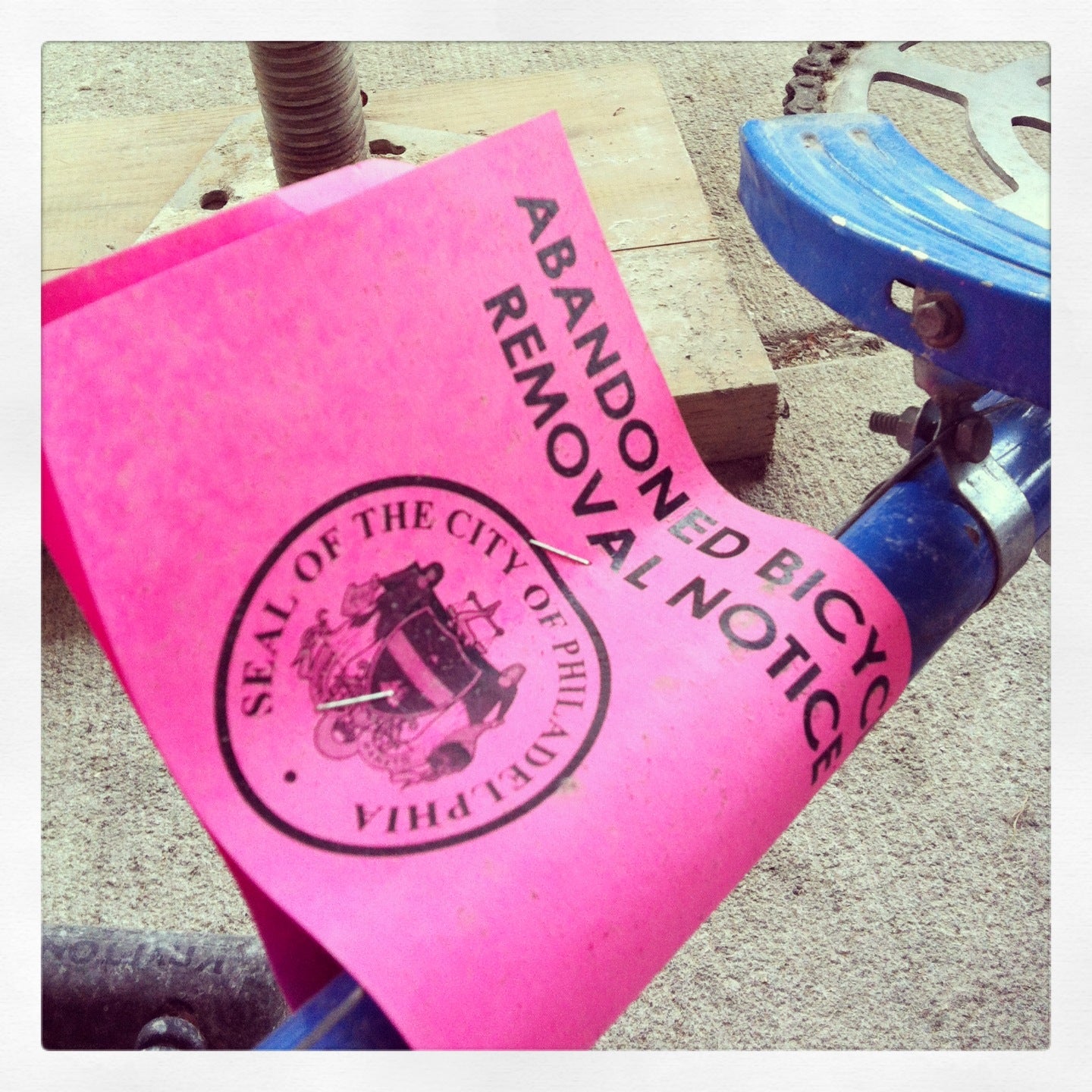 Bent wheels, missing parts, limp chain, and a neon notice? It's dead bike roundup time again.
If you've left your bike locked up somewhere for too long, better go check to see if it's been identified as abandoned and tagged for clearance by the city.
On Thursday, June 27 and Thursday, July 11 the Streets Department and Mayors Office of Transportation and Utilities (MOTU) will round up bikes forsaken by their owners that are taking up valuable bike parking spaces.
A bicycle is considered abandoned if it has been in the same spot for more than a month, has parts missing, or is generally not in ridable condition. City crews will tag bikes with neon notices seven days before they are rounded up. (Don't say we didn't warn you.) Bikes collected by the city will find new life at the hands of local charities that will refurbish the bikes for new owners.
Spot an abandoned bike that isn't tagged? You can report abandoned bikes (noting color, location, missing parts, and what the bike is locked to) by calling 3-1-1 or report it online.