DA Krasner: Philadelphians whose property was wrongly seized should be reimbursed
A $3 million fund will reimburse those whose assets were improperly seized as part of Philadelphia prosecutions.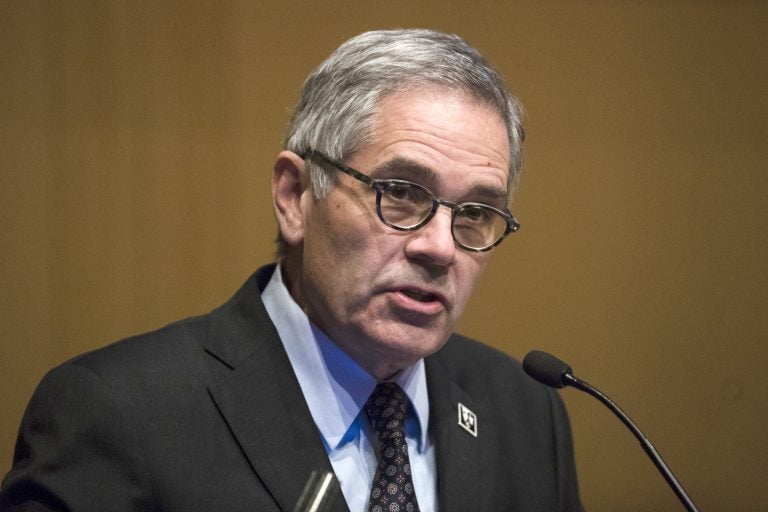 Philadelphia residents whose homes and other assets have been seized by prosecutors will soon be eligible for compensation, according to city District Attorney Larry Krasner.
A $3 million fund for victims of the practice known as civil asset forfeiture was set up after a years-long lawsuit over the controversial tactic that has claimed the homes, cars and cash of thousands of Philadelphia residents over the years.
Civil rights lawyers have long held that such seizures, which frequently occur before a conviction, violate the rights of  property owners.
The plan, still awaiting a federal judge's final approval, would resolve a 2014 lawsuit brought by the nonprofit Institute for Justice. Lawyers for the advocacy group say since district attorney offices tap the proceeds from seized property as a revenue stream, authorities have an incentive to take a criminal suspect's belongings.
Attorneys involved in the settlement negotiations expect many of those eligible for  compensation may not come forward with their claims because of past negative encounters with police.
At a City Council budget hearing Wednesday, Krasner said any funds left over after all the claims are fulfilled will be invested in recreation centers and playgrounds in neighborhoods — including Kensington — hardest hit by asset forfeiture.
"We need to build up those communities, rather than take it out and put it in the general fund," Krasner said.
Court documents on the pending settlement show that excess money in the $3 million fund will be devoted to legal representation for those facing eviction. Leftover money will also go toward fighting the opioid crisis in Philadelphia, according to the federal court documents.
About $2.5 million of the restitution fund comes from money civil rights lawyers say was illegally seized from city residents — all that was on hand when the case was settled. The city agreed to contribute $500,000.
"These funds were unconstitutionally obtained as police and prosecutors had a direct financial interest in seizing and forfeiting property, which violated the due process clause's guarantee of the fair and impartial administration of justice," wrote lawyer David Rudovsky who, along with the Institute for Justice, represented plaintiffs in the lawsuit.
"What happened was that there was a 'keep what you kill' approach," Krasner said. "And all that it did was incentive prosecutors to always try to take grandma's house, always try to take a working person's car and often to do it simply because someone's nephew did something illegal out of the basement And the owner, who may have been at church, didn't know."
Over more than a decade ending in 2014, prosecutors in Philadelphia confiscated 1,200 homes, more than 3,000 vehicles and some $50 million in cash, according to legal papers from the suit.
While Philadelphia has largely stopped seizing assets without a conviction and has taken steps to provide drug suspects with more protections, the practice has quietly ramped up across other parts of Pennsylvania, especially in Berks County.
WHYY is your source for fact-based, in-depth journalism and information. As a nonprofit organization, we rely on financial support from readers like you. Please give today.