Criminal justice advocates praise Murphy's revival of N.J. sentencing commission
The commission was formed in 2009, but never gained traction in a state with a 12-to-1 black-white disparity in its incarceration rate.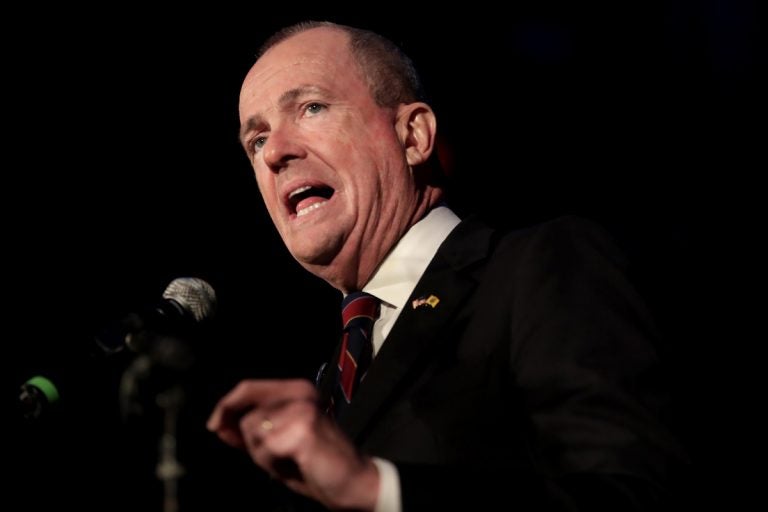 Gov. Phil Murphy is reviving a state body to examine racial disparities in New Jersey's criminal justice system, a move supporters say could reduce the vast black-white discrepancy in the state's incarceration rate.
"It's a good move," said the Rev. Charles Boyer, pastor of Bethel AME church in Woodbury. "They're going to have to take the painstaking time to have the right people involved really examine all the laws that we have on the books and look at how they may or may not be disproportionately affecting people of color."
The Criminal Sentencing and Disposition Commission, created by the Legislature in 2009, never held a session or had any members appointed under former Gov. Chris Christie, according to a press release from Murphy's office.
The commission was formed and then never fully realized in a state with a 12-to-1 black-white disparity in its incarceration rate, the worst of any state in the U.S., according to the nonprofit Sentencing Project.
"We can and must do better," Murphy said in a statement. "A Criminal Sentencing and Disposition Commission can undertake the important review of our sentencing laws and recommend reforms necessary to ensure a stronger, fairer, and more just state."
Bethel AME's Boyer suggested the commission consider how marijuana legalization could mitigate the racial disparity in jails by reducing the number of nonviolent drug arrests. He also urged the commission to consider reforms to the state's juvenile justice system.
"Our entire sentencing structure bears looking at," said Roseanne Scotti, state director of the Drug Policy Alliance.
Scotti noted that people of color tend to receive longer prison terms than white defendants for similar offenses, and many are serving mandatory minimum sentences. The commission could also scrutinize racial disparities in policing, Scotti said, and whether minorities are denied parole at higher rates than their white counterparts.
But she noted that those investigations would only be be possible by analyzing data that is often unavailable in the Garden State. "One of the things that historically we've had a problem with in New Jersey has been that we don't have the data about who is incarcerated, length of time [in prison], disparities in the way sentences are given to people," Scotti said.
"There's a lot this sentencing commission could look at."
Murphy, who has promised to root out "structural racism" in the state's criminal justice system, has already appointed two members to the 13-person board: Deborah Poritz, a former New Jersey Supreme Court chief justice and former state attorney general, and Jiles Ship, a former president of the National Organization of Black Law Enforcement Executives.
Other commission members will include four legislative appointees; the state attorney general; the public defender; the chief justice of the New Jersey Supreme Court; the commissioner of the Department of Corrections; the chairman of the State Parole Board; the president of the New Jersey County Prosecutors Association; and the president of the New Jersey Bar Association.
The commission will issue a report within one year of its first meeting, according to Murphy's office.
Just last year, New Jersey undertook a major overhaul of its criminal justice system, which is now considered a national model for pretrial reform.
On Jan. 1, 2017, the state all but eliminated cash bail and switched to a risk-based system in which judges can detain dangerous criminals pending trial and release nonviolent, low-level defendants.
The state's pretrial jail population dropped by 20 percent in the first year under the new system, a signal to supporters — including Christie, legislators, members of the state Supreme Court, prosecutors, and public defenders — that the changes are working.
But not every change New Jersey makes to its criminal justice system is hailed by social justice advocates. Earlier this year, a group of legislators abandoned a plan to increase prison terms for heroin possession after blowback from activists.
WHYY is your source for fact-based, in-depth journalism and information. As a nonprofit organization, we rely on financial support from readers like you. Please give today.