COVID-19 kept swimmers out of the pools. Now Philly needs lifeguards so we can get back in
Philadelphia needs to certify close to 400 lifeguards to properly staff pools this year, but a hiring shortage threatens the possibility of a pool season.
Listen
3:31
Blake Schwartz, born and raised in Northeast Philly, is a senior engineering major at Temple. He started lifeguarding at Vogt pool in Tacony four years ago.
But last summer, with COVID-19 closing down Philly's pools, he worked odd construction jobs, collected unemployment, and studied for his classes.
This spring he's taking his Red Cross recertification exam. And — he's a bit rusty.
The test is tough. To become a lifeguard in Philly, you must be able to swim 300 yards nonstop, tread water for two minutes using only your legs, and backstroke the width of the pool holding a 10-pound weight on your stomach.
Blake hasn't hit the water in over a year. He regrets that he spent so much time in the weight room this past year instead of focusing on cardio training.
"I used to be 170 [pounds]," Schwartz exclaimed as his pace in the pool began to slow.
Water safety instructor Margaret "Ms. Peg" Fredlund is administering the exam.
"We might make you do that one again," she playfully shouted to Schwartz.
At age 61, she said not being able to use the city's pools for the last year has been a "really physical detriment." For the last year, Parks and Rec reassigned Ms. Peg to a number of jobs, including enforcing social distancing at parks and packaging food for the city's free meal distribution sites.
She said she's been more involved in the lifeguard recruitment process than in other years.
"We've become more involved in that aspect, where before, the city would do whatever it is they do every year to get people to come out," she said. Fredlund put flyers up at Wawas in her Juniata Park neighborhood and reached out to a few local high schools for support finding candidates.
Lifeguard certifications last two years, but many of them expired during COVID with no opportunities available to renew them.
In order to certify the requisite 400-odd lifeguards in just a few months, Philly's Parks and Rec department last month began certifying outdoors at Samuel Recreation Center in Port Richmond. New this year, they began heating the pool to 85 degrees and have heat lamps stationed around the perimeter to help swimmers dry off.
Blake Schwartz is recertifying again this year because he says lifeguarding both pays well, and provides him with a sense of responsibility he enjoys.
"When something does happen and you do save somebody, it's rewarding, just like a firefighter," he said. "You don't want to go into the fire, but when you save somebody and you become a hero in your community, it just feels good."
Schwartz was asked by Parks and Rec staff to return this year, given his strong rapport with his community. He helped keep swimmers safe during a physical altercation that happened between swimmers and a lifeguard at Vogt Pool in 2019.
He feels a responsibility to protect the kids in his neighborhood, and they look up to him because of it.
"A lot of little kids come up to me and they say, 'I saw you at the pool working there, thank you.' Even when, let's say, I go to the gym and I'm wearing my shirt. 'Oh, you work for Vogt? You were doing a great job there. Everything's good. I love that pool.'" He said lifeguarding for the city is a "rewarding job."
Unfortunately, Blake was not in proper shape to pass the certification test. But both he and the swim instructors administering the test believe he'll be ready in time for what the city hopes will be this year's pool season.
Philadelphia has struggled for years to fill the lifeguard positions necessary to staff the city's 70-plus pools. That's why the people at the city recreation department see Blake's past experience lifeguarding as invaluable.
Kathryn Ott Lovell, director of the city's Parks and Recreation department, says lifeguarding is simply not as popular these days as it was a couple decades ago.
"It's just not a summer job that kids aspire to these days," she said. "People around the age that we're looking for, individuals in their late teens, early 20s, are getting internships for the summer.  We also know that there are young people who never learned how to swim. And that's heartbreaking in a city where we have more pools than almost any major city."
According to the CDC, accidental drowning is the second leading cause of death in children under the age of 14, with over 70% of Black children, over 60% of Hispanic and Latino children, and over 40% of white children not possessing the necessary water safety skills.
Pools were last staffed in 2019. That year the city hired 348 lifeguards who ranged in age from 16-74 years old with a median age of 19. Of the lifeguards that year, 55% were male and 45% were female. Black lifeguards made up 51% of the workforce, while 30% of the lifeguards were white, and 8% identified as Hispanic or Latino.
For water safety instructor Thelma Nesbitt, lifeguarding in Philly is a family affair. Working at city pools for the past 28 summers (last year being the exception), she "pushed" her daughter and four sons into the lifeguard program. Despite their initial hesitation, the experience exposed them to people and situations they never would've encountered otherwise, which Nesbitt said made her kids more well-rounded.
Nesbitt regrets that many city residents are either disinterested in swimming or afraid of the water. She adds not enough children are exposed to pools growing up.
"As an adult, they know the consequences about drowning in water so they have that fear because they've already been exposed," she said. "But you have kids, they don't know anything about drowning. They're the first ones to take off and jump in the water without being scared," Nesbitt said.
She believes the best way to get more adults in the city comfortable with swimming is through their children.
"Once parents see that their kids are progressing, and they don't need to have a lifejacket on, [parents] say, 'Maybe I'll try it again.' I say, 'Come on! We got a class for adults too,'" Nesbitt said. "So they can all have fun in the water."
The city offers free swim lessons for anyone living in Philadelphia.
Ott Lovell said because of the pandemic, she's worried the city's typical roster of lifeguards will be thin, and she anticipates challenges recruiting new ones.
"When we didn't open pools, people found other jobs. And they may be going back to them this summer. And everything's opening back up, water parks, private swim clubs, so there's that level of competition." She said that everyone's looking for lifeguards, "not just the city of Philadelphia."
In his budget address on Thursday, Philadelphia Mayor Jim Kenney announced pools will be open this summer, with $6.9 million allotted to "restore recreation programs." Now, the department must be ready to deploy hundreds of lifeguards they do not yet have.
In short, Ott Lovell said the city is "desperate" for lifeguards, despite the positions being some of the best-paying summer jobs in the city, starting at $15 per hour.
"I'm not going to be doom-and-gloom about it, but if we don't hire enough lifeguards, we can't open the pools." She added that the department is "begging people to consider this as a summer job."
She urges Philadelphians to see it as a "civic responsibility" to consider lifeguarding this summer, and anyone in the city of Philadelphia over 16 with the time and swimming skills is encouraged to apply.
On Friday, Ott Lovell announced the department is stepping up lifeguard recruitment efforts, after Kenney's budget address. The city will now conduct training/engagement seven days a week (up from five) and a second pool will open this weekend to provide enough space to train lifeguards.
Back at the Samuel Rec Center, Blake Schwartz comes out of the pool a few laps short of passing the test.
"I gotta work on my endurance… Quarantine got me fat," he exclaimed through labored, chlorine-tinged breath.
But he plans to hit the treadmill and take another shot at getting certified so he can spend another summer watching over the kids in his neighborhood and soaking up the summer sun. That is, if the city is able to hire enough lifeguards to open the pools.
Anyone interested in becoming a lifeguard can learn more about the position online.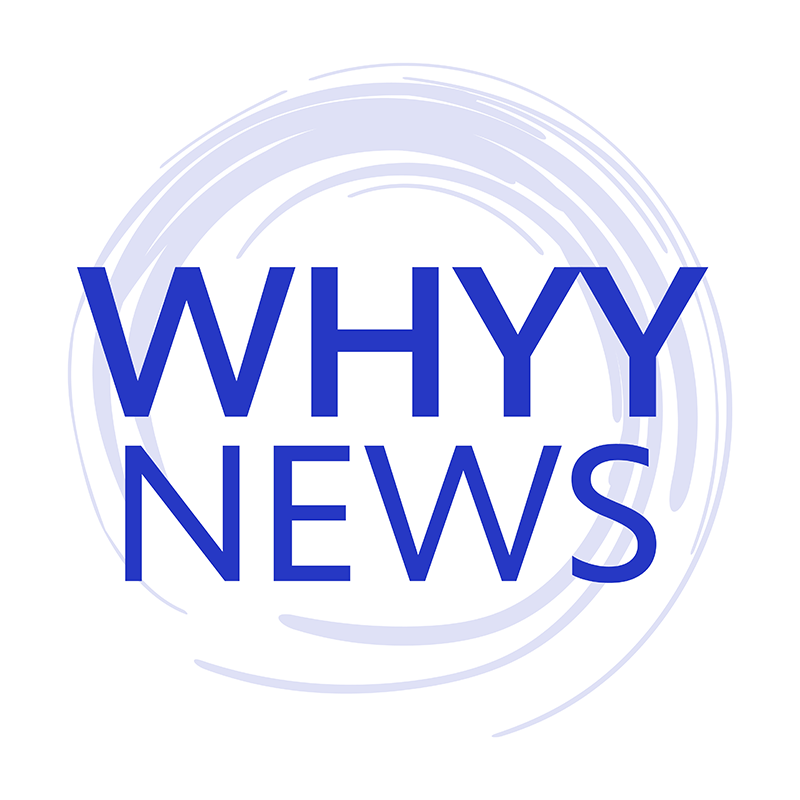 Get daily updates from WHYY News!
WHYY is your source for fact-based, in-depth journalism and information. As a nonprofit organization, we rely on financial support from readers like you. Please give today.