Coronavirus update: No slowdown in Delaware, with 1,761 cases and 41 deaths
Updated at 6:10 p.m.
–
Six more Delaware coronavirus patients died in the last 24 hours, state public officials announced late Monday afternoon.
The number of cases rose to 1,761, a 136-patient increase over Sunday. In all, 41 people have died of COVID-19 or are considered "probable'' positive cases because they had symptoms such as fever and were in contact with someone with the virus, officials say.
The number of people currently hospitalized in Delaware, including non-residents, also rose slightly, to 204.
The latest figures were released as Gov. John Carney joined his Democratic counterparts in New Jersey, Pennsylvania, New York, Connecticut and Rhode Island in saying they were creating a joint working group to study how to reopen the regional economy once the pandemic is under control.
"Our economies are connected. Our states are connected in a real way in terms of transportation and visitation and the rest, and so our working together, sharing our information and intelligence, I think will help each of us make better decisions," Carney said during the conference call, which was hosted by New York Gov. Andrew Cuomo and broadcast live on cable news networks.
"We're experiencing uncharted waters here, and I think ahead of us will be more uncharted waters, but working together we will do a better job for the people that we work for."
Carney has said he expects Delaware's caseload to grow to about 3,000.
Cases haven't 'reached a peak, top official says
The rise in Delaware coronavirus cases and deaths showed no signs of slowing over the weekend, as Delaware's largest prison opened a special unit to isolate nine of the 12 inmates with the virus.
State public health officials reported 299 new cases and three additional deaths over the weekend, raising the number of fatalities to 35. Following guidance from the federal Centers for Disease Control and Prevention, the figure for deaths includes "probable" cases where the individual had clinically consistent symptoms and was exposed to a confirmed case, but was never tested before dying, the Division of Public Health said Sunday.
The number of Delawareans with confirmed cases now stands at 1,625, and Gov. John Carney has predicted the number could reach about 3,000.
As of Sunday night, 201 people were hospitalized and 51 were in critical condition. That number also included an unspecified number of non-Delawareans getting inpatient treatment, officials said.
"I don't think we're yet able to say we have reached a peak,'' Dr. Kara Odom Walker, secretary of the state Department of Health and Social Services, told WHYY Monday.
"What we have to monitor is whether cases are stabilizing or going down and we haven't seen that yet, so I think we have a ways to go."
A total of 12 prisoners at James T. Vaughn Correctional Center near Smyrna have COVID-19, officials said.
Eight of them have no symptoms such as fever or cough and were identified through proactive testing by medical provider Centurion of Delaware of 45 men in a minimum housing unit with confirmed cases.
Centurion recently took over medical and behavioral health care at Delaware's four prisons and other correctional facilities.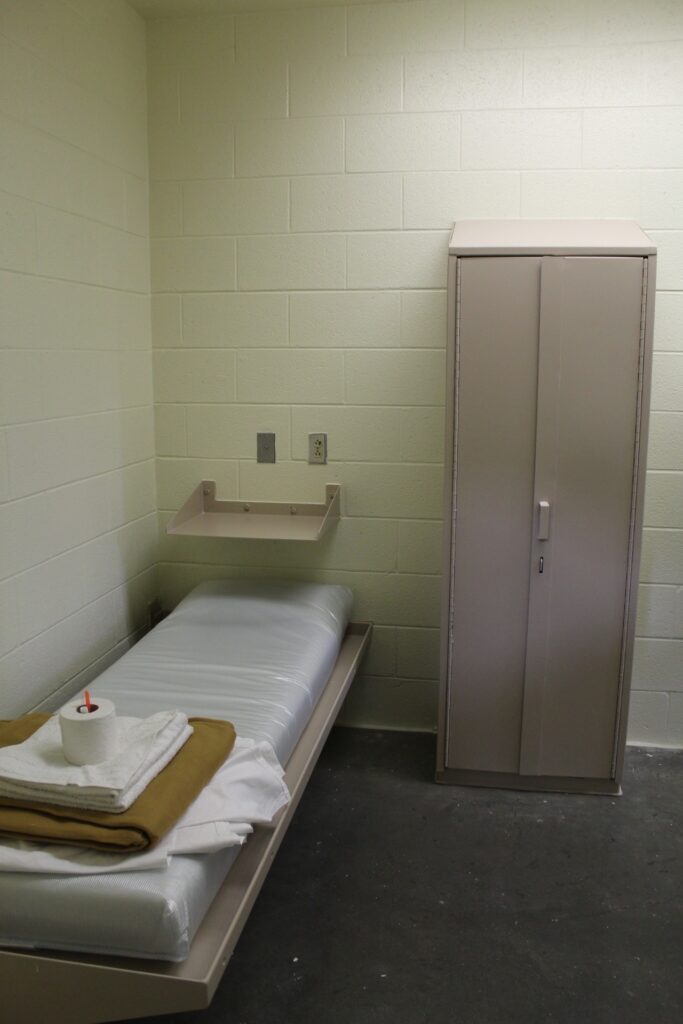 Two of the 12 prisoners are hospitalized — one in stable condition, one without symptoms but deemed in need of monitoring. One is in the prison infirmary in stable condition.
The treatment center at the Vaughn prison is located in a vacant stand-alone building on the compound, corrections spokesman Jason Miller said.
The center has single cells for the prisoners, who are also provided face masks and getting what Miller called "round-the-clock monitoring by healthcare and security staff."
Corrections Commissioner Claire Dematteis credited Centurion, saying that "had we not taken this preventative step, we may not have known for days, a week or longer, if ever, of these asymptomatic results."
On April 1, Centurion recently replaced Connections Community Support Programs as the prison healthcare provider. Connections has been sued by several prisoners and is under investigation by the state Department of Justice.
About 4,200 people are sentenced or detained in Delaware's four Level 5 prisons.
As of Sunday, 11 correction officers have tested positive. Most work at Vaughn.
Dr. Walker said she's "cautiously optimistic" that the peak statewide is in sight but urged Delawareans to continue to limit outings to essential business and exercise, maintain a six-foot distance between each other and wear masks to stores.
"But if we don't' follow those recommendations we will see the number of cases continue to increase,'' she said, "and that's really what we're trying to manage right now."
WHYY's Nicholas Pugliese contributed reporting.