Closing of AC casinos won't influence PA gaming board decision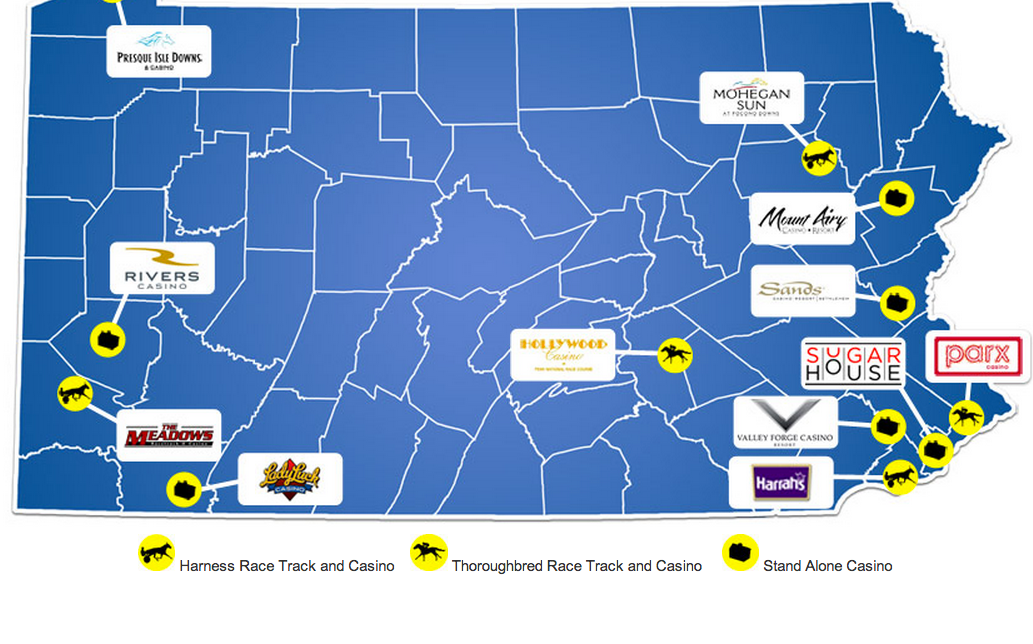 There's no longer an estimate of when PGCB commissioners will announce their Philadelphia license decision.
The closing and prospective shuttering of several Atlantic City casinos legally can't influence the gaming board's still-pending decision on the granting of a second Philadelphia casino license. The demise of New Jesey casinos could, but probably won't change the legislature's stance on a second city casino, either.
Pennsylvania Gaming Control Board commissioners aren't allowed to consider anything in their quasi-judicial license deliberations that isn't part of the evidentiary record, which closed Jan. 30.
The legislature is free to consider such information, but representatives for Rep. Mike O'Brien and Sen. Larry Farnese say neither the AC happenings nor the recent withdrawal of one Philadelphia license applicant have changed the General Assembly's will for a second casino to open in the city.
"As far as the Harrisburg mood, the recently passed budget for this fiscal year is depending in part on the $65 million licensing fee," noted Mary Isaacson, Chief of Staff for O'Brien. "So regardless of the market saturation it appears the powers that be in Harrisburg believe the board will issue the license."
Anthony Mannino, Farnese's Chief of Staff, said there's no time to enact any change before the current session ends, even if there were the will to do so. Farnese certainly wants the second casino to open here, and would fight any opposition to it, Mannino said.
Legislators, including his boss, paid close attention to the recent Econsult study that said while a new casino would draw some customers from existing casinos, having a second would still result in a net financial gain for the city and state, Mannino said.
By the time the PGCB evidentiary record closed, AC's Atlantic Club was already closed. Since then, Showboat Atlantic City, Trump Plaza, and Revel casino have all announced imminent closures – Revel may rebound if a new buyer is found at a bankruptcy sale next month.
Earlier this month, Moody's Investors Services downgraded Atlantic City's debt to junk-bond status, citing "ongoing casino revenue declines, expected near-term casino closures, and the impact of sizable casino tax appeals."
Last month, Penn National Gaming decided to withdraw from the Philadelphia license competition, which it attributed in part to over-saturation of the market. (Penn National, which had proposed a $480 million Hollywood Casino at 7th and Packer, also cited the city's support for a Center City location.)
Wynn Philadelphia withdrew in November 2013, citing Philadelphia market performance and new competition from gaming in New York.
The board has met eight times so far to debate the merits of the remaining contenders: Market8 Associates, proposing the Market8 Casino at 8th and Market streets; PHL Local Gaming, with Casino Revolution at 3333 South Front St.; Stadium Casino's Live! Hotel and Casino at 900 Packer Ave.; and Tower Entertainment; proposing The Provence at 400 N. Broad St.
This license is the same one previously awarded to the team that had planned to build Foxwoods at Delaware and Reed in Pennsport. The PGCB eventually revoked the license. That parcel is now owned by Bart Blatstein – principal of Tower Entertainment.
Market saturation has definitely been on PGCB commissioners' minds, and was made part of the record before it closed.
Several SugarHouse executives testified that the market wouldn't support another casino. Minority SugarHouse investors also filed a lawsuit in Commonwealth Court – that has since been dismissed – in attempt to quash the awarding of a second license.
Commissioners spoke of market saturation in January. All who spoke to PlanPhilly said they intended to award the license, but would choose an applicant that offered more than gambling to attract customers.
That said, PGCB Commissioners have the authority to decide not to award the second license, said PGCB spokesman Doug Harbach.
The decision not to award would require the same level of commissioner consensus that selecting a winning applicant requires – a qualified majority.
That means all four members appointed by the legislature (Gregory C. Fajt, Keith R. McCall, John J. McNally, III and Anthony C. Moscato) and at least one of the three members appointed by the governor (Chairman William H. Ryan, Jr., Annmarie Kaiser and David W. Woods) must agree on a single project and location.
The board could decide no current proposal merits the license – or be unable to reach a qualified majority on one that does – and re-open the bidding procedure, as was done when agreement could only be reached on two of three category three licenses. After the re-opened process, the last license went to Lady Luck Casino Nemacolin.
But the PGCB could also decide just to not award the license, Harbach said – no legislative action required.
PGCB spokesman Richard McGarvey could not estimate how long each of the commissioner's eight in-secret sessions to debate the license lasted. Each occurred before or after a public board session, for which the commissioners travel from their home cities and towns to a single location, he said.
Board members are also permitted to discuss their decision outside of these official meetings, he said, provided there is not a quorum present.
Back when the second award process first started, it was estimated it would yield a license award in late 2013. Then Commission Chairman William Ryan pushed back the best guess date until early 2014.
Harbach said there's no longer any estimate about when the board might announce a decision.
Mannino said the legislature is unlikely to get involved however long the decision takes, unless legislators get the feeling that the board is intentionally stalling to avoid awarding the license. That's not currently the feeling at all, he said. Farnese believes the process has been a good one, and that commissioners are working hard to reach a decision while still doing the other tasks their job requires.
Even if legislators sensed a stall, action wouldn't be certain, and certainly wouldn't be swift, he said.
"We would have to evaluate our options," he said. The stress was on "evaluate," because there are rules prohibiting the legislature from trying to influence the board's decision.
After reaching a qualified majority consensus on some action in private, the board will take the official vote in public, McGarvey said.
"We intend to do it in Philly," McGarvey said. A special meeting, or even a change of location for an existing meeting, would require advertisement, McGarvey noted. That advertisement will signal a decision. "We'll let you know we're coming," McGarvey said.
WHYY is your source for fact-based, in-depth journalism and information. As a nonprofit organization, we rely on financial support from readers like you. Please give today.