City planner Bill Erickson passed away unexpectedly last week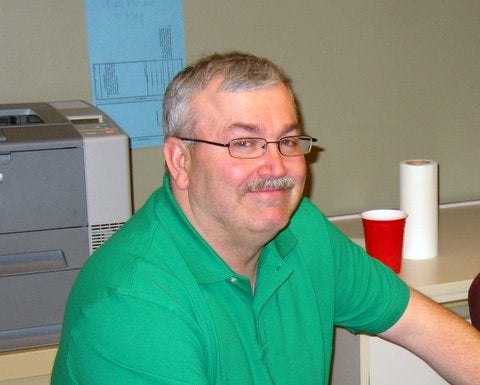 Bill Erickson, a planner known both for his good work and good humor, died unexpectedly late last week. He was 52.
Erickson had worked for the city for almost a quarter century. In 1986, he became a police officer in the transit division. In 1990, he transferred to the city planning commission, where he was a senior planner in the development planning and zoning division.
"You're probably all familiar with Bill as the guy who presents a lot of the street department items. He also was our main guy on flood plain and a lot of other environmental issues," Planning Commission Executive Director Gary Jastrzab told commissioners at Tuesday's meeting, "We're going to miss him very much. He had a great sense of humor, and I think he was loved by the entire staff. I relied on him every day."
Commission Chairman and Deputy Mayor for Planning and Economic Development Alan Greenberger noted that Erickson regularly had the toughest spot on the agenda. "You probably remember he was always going last," he said. "He regaled us with probably more detail than we maybe wanted to know, but boy, the guy just knew his stuff."
In a written statement Jastrzab gave commissioners, he noted that in addition to his city career, Erickson was a Coast Guard Reserve Chief Marine Science Technician for more than two decades. He was called to active duty three times during his planning tenure, in response to the 9/11 terrorist attacks, the aftermath of Hurricane Katrina, and the Deepwater Horizon oil spill in the Gulf of Mexico last year.
"Bill was an accomplished professional, admired for his practical knowledge and respected for the kindness and courtesy he showed to others," Jastrzab wrote. "However, he may be remembered best by his colleagues for his personable nature, easy smile, and hearty laugh. His loss will be deeply felt by the development community, but most of all by those of us who relied upon, and worked with him every day."
To read more about Erickson and his family, see his obituary here.