Chester County GOP candidate, 61, named 'young gun' for Congress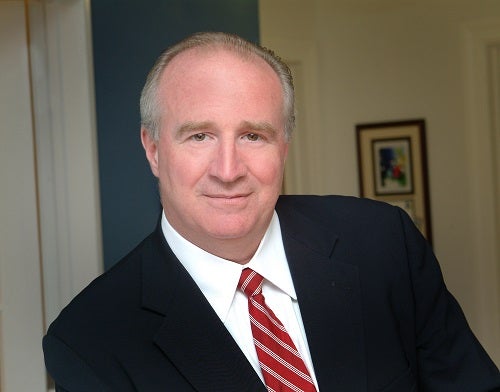 The Republican National Congressional Committee has named Chester County's Greg McCauley as one of the party's "young guns"  — candidates they have high hopes for in the midterm congressional elections.
I couldn't resist asking McCauley, a 61-year-old attorney and first-time candidate, the last time anyone called him a "young gun."
"Oh, it's been a while," he said with a smile, adding that it feels great, and he's excited about it.
The Young Guns program is a way for the party to highlight candidates in key races and to engage less-experienced candidates in a program of training and assistance.
National party operatives set goals for the candidates in fundraising and other aspects of campaign development, and, if the candidates meet them, they advance to higher levels of training and assistance.
McCauley is in the first of the three levels of the program, dubbed "on the radar."
"We've built a team, we have pollsters," McCauley said in an interview. "We hit their first fundraising goal, and we've developed a plan to demonstrate exactly how we're going to move forward for the next six months."
That first goal, he said was to raise $100,000. Campaign finance reports show McCauley has loaned his own campaign $55,000.
How did he get here?
It's remarkable that McCauley, a political novice, is the Republican nominee for an open swing seat in a critical midterm election.
He was a long shot for the Republican nomination in the redrawn 6th Congressional District when he filed to challenge incumbent Ryan Costello. But after the filing deadline, Costello  suddenly withdrew, leaving McCauley alone on the GOP primary ballot.
McCauley said he wants to base his campaign on big ideas.
"I have simple solutions for these complex, monumental problems that these politicians just keep kicking back and forth," he said.
One issue he said he'll focus on is the burden of student loan debt on college grads.
"I would like to take all those loans and move [the interest rates] down to 2 percent, so that the younger generation paying them will have more capital to live on, and they can live the American dream," he said.
He wasn't specific about how to pay for that, but he said most of the loans are to the federal government, and that dealing with the crushing burden of debt will be a priority.
McCauley said he'll be rolling out detailed plans on other issues, including immigration and health care.
Tough race ahead
McCauley faces Democrat Chrissy Houlahan, a former Air Force officer and business owner who's considered a rising star in her party.
Running for more than a year now, she has proved an effective fundraiser.
The most recent campaign finance report, reflecting funds raised through April 25, showed McCauley with $54,034 on hand, mostly his personal loan to the campaign. Houlahan had $1,643,246.
The district, redrawn by the Pennsylvania Supreme Court as part of a gerrymandering case, is more compact and Democrat-friendly than the previous 6th Congressional District.
Republicans have won in the 6th District since 2002. The Cook Political Report rates the voting patterns of the new district as giving a 2 percentage point advantage to Democrats. Cook handicaps the current McCauley vs. Houlahan matchup as a "likely" win for the Democrat.
But McCauley has more than five months to try and turn that around.
He said he's a "positive person" who has no interest in attacking his opponent.
But the national campaign committees of both parties have already sent attack emails to reporters, and more of that is sure to come.
WHYY is your source for fact-based, in-depth journalism and information. As a nonprofit organization, we rely on financial support from readers like you. Please give today.