Chester County Commissioners urge PUC to act as Mariner East pipeline construction causes more sinkholes
At DEP's request, Sunoco has halted work on a section of line.
This story originally appeared on StateImpact Pennsylvania.
Citing dangerous and recurring sinkholes caused by Sunoco/Energy Transfer's Mariner East 2 construction, Chester County Commissioners have asked the Pennsylvania Public Utility Commission to shut down the operation of the parallel Mariner East 1, and a workaround line that currently carries natural gas liquids.
A spokesperson for the PUC said the letter was passed on to the Commission's independent Bureau of Investigation and Enforcement, which investigates pipeline safety.
The commissioners' letter, sent Monday, says at least seven sinkholes have developed since January in West Whiteland Township, which sits above porous karst, or limestone geology. Construction of Mariner East 2 in this section of the state has run into multiple delays due to sinkholes, drinking water contamination, and drilling mud spills, so the company is using an older 12-inch line as a "workaround," while construction continues.
The letter from County Commissioners Marian Moskowitz, Josh Maxwell and Michelle Kichline, points to the danger of having sinkholes so close to active lines that are more than 80 years old.
"When not exposing pipelines, the sinkholes have formed dangerously close to the aged pipelines," the letter reads. "It seems to us that the significant risk of exposing these pipelines makes the potential for a catastrophic leak that much easier to occur and renders the ME1 and 12-inch pipelines 'unreasonable, unsafe [and] inadequate,'" citing a Pennsylvania code governing public utilities.
The most recent sinkhole on July 14 swallowed a tree, raising questions as to what would occur if such a sinkhole would expose an existing pipeline. Several sinkholes occurred in a wetland, and one was 23 feet long.
Natural gas liquids are not required to be odorized, so if there's a leak, residents would have a difficult time detecting it. Natural gas liquids are heavier than air, and highly volatile. Energy Transfer's Revolution pipeline blew up in Beaver County after a heavy rain storm exposed it shortly after it came online in September 2018. The PUC recently proposed a $1 million fine against the Texas company.
The commissioners' letter highlights the limits local governments have when it comes to protecting residents from high-pressure natural gas liquids lines, and the lack of information available to them.
"We ask the Commission to investigate and take swift action on this issue because you have access to the necessary geological and engineering studies and reports provided by Energy Transfer," it says.
The county did hire its own independent pipeline engineer and geologist to study the risks of the pipeline, but they had to rely on public information. A post-9/11 law prevents the PUC or other government agencies from disclosing information that could be considered a national security risk. The letter says if the county's own experts find the need to act, it will do so. But it's unclear what the county can or will do.
A spokesperson for Energy Transfer says there are no safety concerns with the Mariner East pipelines.
"As we work to complete Mariner East 2 construction, we will continue with our robust geophysical testing program to ensure the safety of the community, the safety of our employees and the safety of the environment," Energy Transfer's Lisa Coleman said in an email. "Additionally, our construction protocols in this area include the installation of steel casing that will help to permanently stabilize the ground around the pipelines."
Coleman says the company is in "close communication" with DEP, PUC and Chester County officials.
Meanwhile, at the request of the Department of Environmental Protection, Sunoco stopped construction on a section of the line near Valley Creek and the Chester County library.
Sunoco is using horizontal directional drilling to create a 370-foot bore hole that will go beneath the creek. It's one of the final legs of the line to be built. DEP also asked Sunoco to provide a plan to mitigate current and prevent future sinkholes at the site. A DEP spokesman said the agency has been working with the PUC, and the two agencies will hold an onsite meeting with the company officials early next week.
While construction of the line is temporarily on hold, Sunoco continues to truck water from the site. West Whiteland resident Ginny Kerslake said she has documented at least nine sinkholes related to the construction, and watched as dozens of cement trucks filled the holes with grout, only to have more sinkholes form.
"They're still constructing the exit pit, and they are still allowed to extract groundwater, which is contributing to sinkholes, so that's a concern," Kerslake said.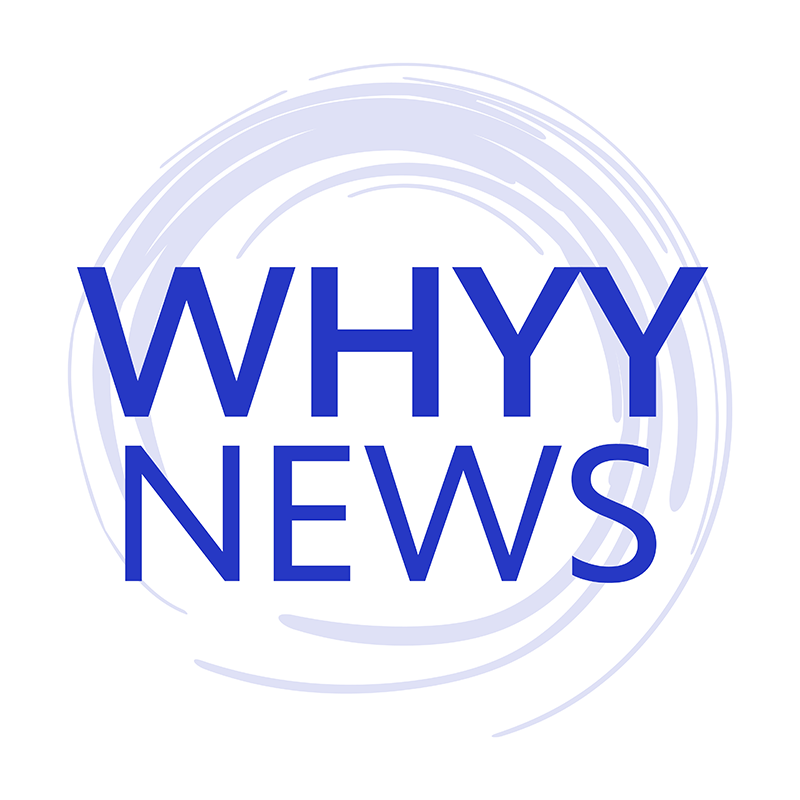 Get daily updates from WHYY News!
WHYY is your source for fact-based, in-depth journalism and information. As a nonprofit organization, we rely on financial support from readers like you. Please give today.