Cherry Hill P.D. sends officer to '20th grade' in Facebook post about online safety
It's a visual aid on how to protect the identity of children while sharing those pictures of the first day of school.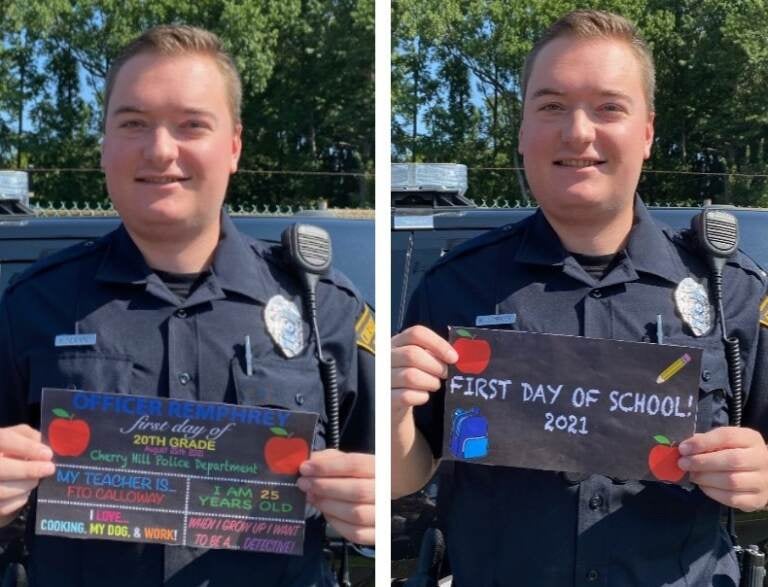 A safety message for the first day of school from the Cherry Hill Police Department has gone viral on Facebook.
Featured are side-by-side images of Officer Hayden Remphrey demonstrating how to keep kids safe while posting photos of their first day of school. The image on the left contains Remphrey's name, grade level, school, teacher and other details — a photo you would send to people you trust.
The image on the right is what the department suggests should be posted on social media. It shows Remphrey holding a much simpler slate that says only, "First day of school! 2021."
The post was the idea of Morgan Callan, the department's social justice analyst and "resident young person." She said she was seeing a lot of school photos of kids from friends and family members with detailed information.
"Over the past few years … a few police departments have come out and kind of said something similar to us," she said, "like, please just be careful about what you put online because you never know how it's going to be used in a negative way."
Callan said she wanted to put the department's spin on the message and make it "a little bit funny."
"Have one of our officers hold up their back-to-school sign, poke a little fun, but more than anything, get people laughing [and] educated about the dangers of putting too much information on social media."
The fun, but too much, information here? That Remphrey was marking his first day in "20th grade" and "I love cooking, my dog and work!"
Callan confirmed that the officer does want to be a detective when he grows up, but for now wants to rise through the department's ranks.
So far, the Facebook post has been well received — and shared 5,300 times as of early Saturday evening.
The message is straightforward: Be careful about the details you include in your child's photo if you are posting on social media. What parents may see as harmless, someone else may choose to exploit, said Lt. John Ostermueller, a department spokesman.
"Not everyone in society thinks the way a parent thinks about their child," he said. "Anything you post, you can never bring it back."
Ostermueller, recalling his time in the investigative unit, noted the "ever-present" difficulties with children and social media.
"We still have ongoing investigations with cyberbullying [and] pictures being exploited," he said. "Basically, young people who have this powerful tool at their fingertips, they don't recognize the consequences all the time."
Ostermueller praised Callan, who has been with the department for a year, for creating a simple, yet meaningful post. He added that she brings an insight into social media that many in the department do not have.
Callan is looking to bring similar creativity to other platforms, like TikTok.
"A bunch of larger police departments … do them, and they actually get a really good reception," she said. "I just need to find a few officers who are willing to maybe embarrass themselves a little bit for some really fun content and give us the opportunity to connect even further with the younger people in our communities."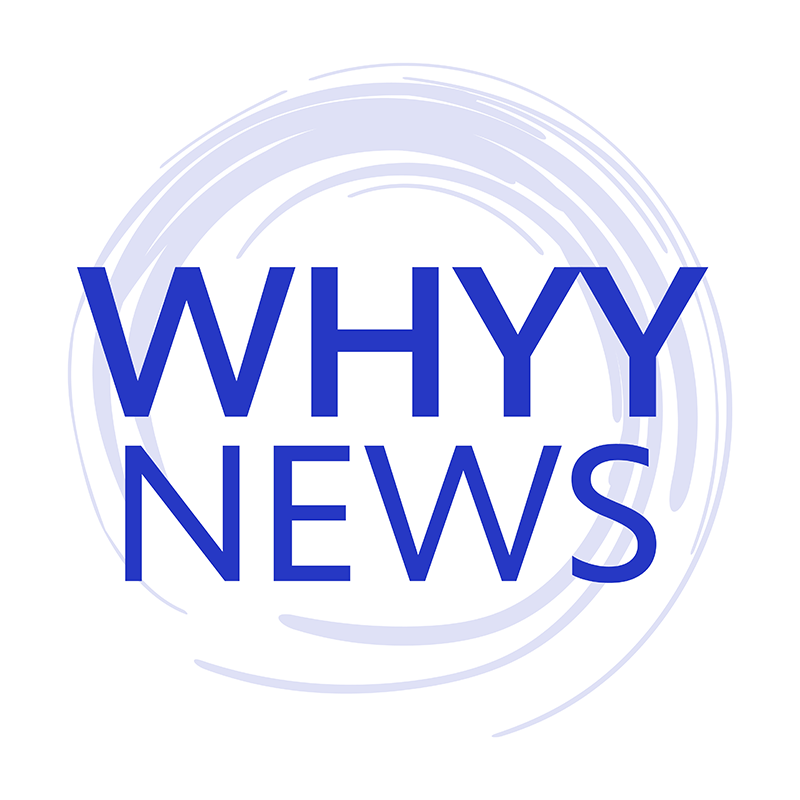 Get daily updates from WHYY News!
WHYY is your source for fact-based, in-depth journalism and information. As a nonprofit organization, we rely on financial support from readers like you. Please give today.