Checking In: Dickinson Square Park under construction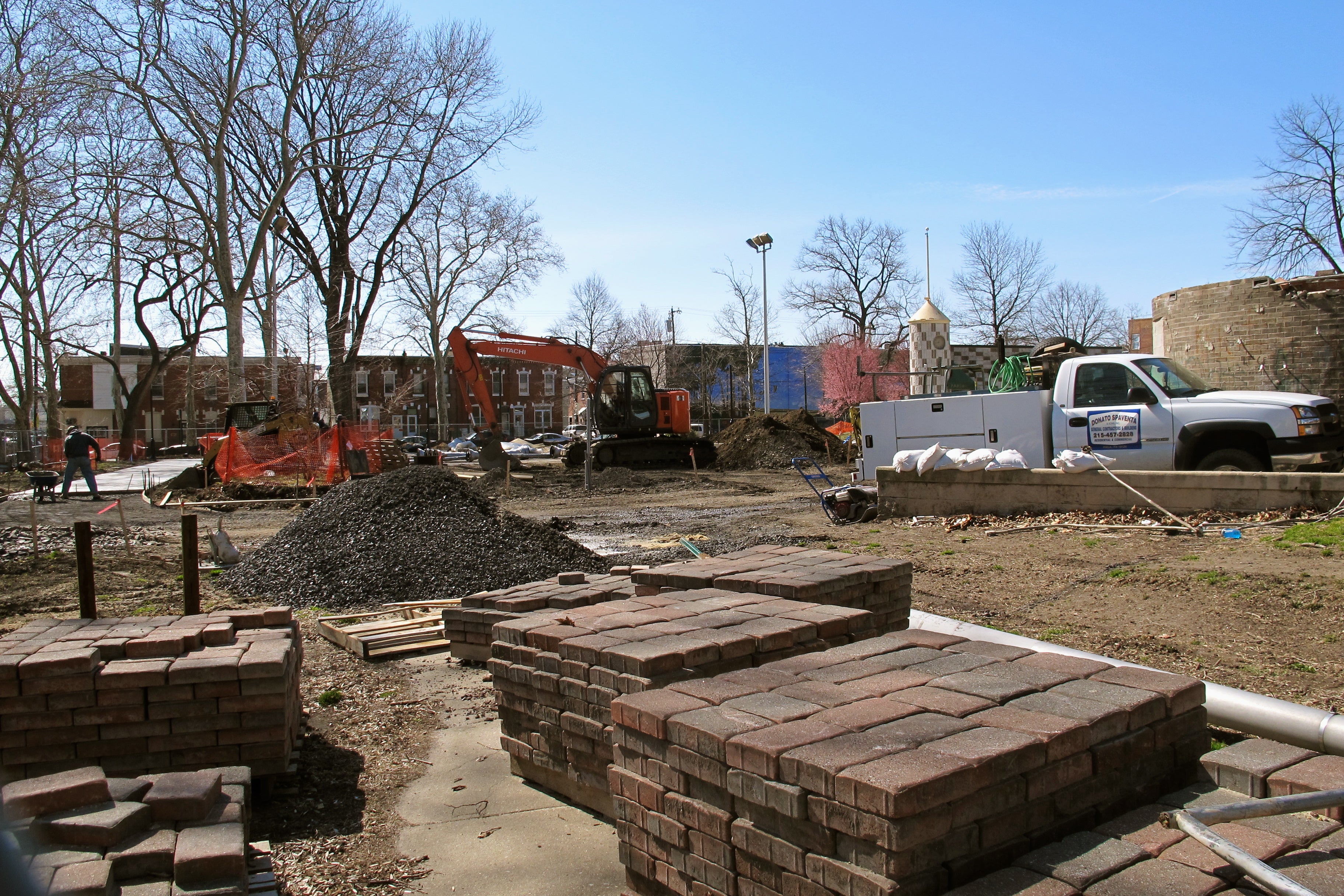 When I last visited Dickinson Square Park back in December, a construction fence had just gone up and some of the park's dead and diseased trees were being chopped down. I popped back over to Dickinson Square Park last week to find a lot has changed. A warm, dry winter has allowed contractors to plow forward with the project.
The old paths had been dug up and workers were pouring concrete for new walkways when I stopped by. New lampposts are also currently being installed at the park's interior. And the old, round brick building looks like it's not long for this world.
The Friends of Dickinson Square Park's Renovation Chronicles reports that the arborists have done major tree work inside the park including removing dead branches and trimming lower branches. As a result the park will feel more open allow for more effective lighting at night. Here's a peek at the work underway: