Caring for others in recovery helps Kensington man stay sober
When Rob stumbled into The Last Stop recovery center in Kensington three years ago, he had no intention of getting clean or turning his life around.
Rob, who preferred not to give his last name, had been drinking "almost two gallons of booze a day," he said. The way he saw it, "I didn't think I had a problem, I just wanted to die."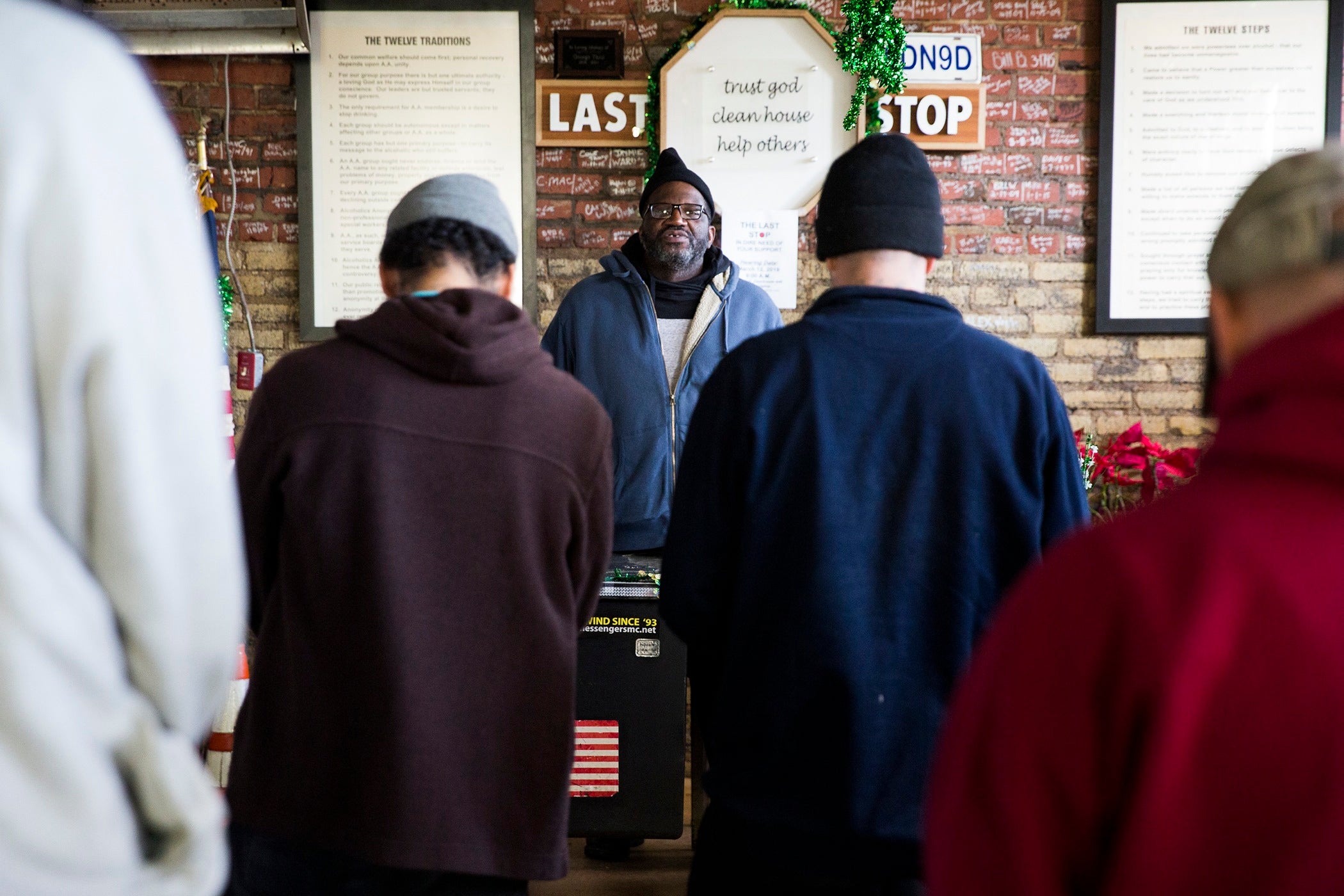 Center owner Eddie Zampitella convinced Rob to sweep the "clubhouse" floor, and Rob slowly began taking on more tasks around the center, and spending more time there. As he puts it, "I started sweeping the floor; now I run the place."
Three months after their first meeting, Zampitella gave Rob the keys to the center's van. At six months, Rob took over the kitchen.
Rob had managed three different restaurants while battling alcoholism and before that, had served six years in the army and taught several GED programs while serving time in jail.
His leadership skills are undeniable and, just as he took on the kitchen, he also took on a father-figure role to many of the center's clients. He even rescued a dog, Gizmo, off the streets, nursing him back to health and working with him to overcome both physical and mental traumas.
As an old-fashioned, tough-love, cold-turkey center, the Last Stop provides treatment with a heavy dose of religion, and a hot meal and bed, if needed. Rob is happy to provide that meal, working up dishes like spaghetti and meatballs from scratch each day.
Now, the center faces a $1.7 million lawsuit due to violations of Philadelphia's zoning codes. If forced to shut down, Rob and many others would be losing a "safe space."
To Rob, "The Last Stop is not just a building." People that come to the center have "two choices for their life: do something, or die."
For Rob, it's simple: "If they were to close this place down, a lot more people would die."