Cancer patients of color are less likely to be matched to bone marrow donors
The lack of racial and ethnic diversity in bone marrow transplant registries can have life-threatening consequences.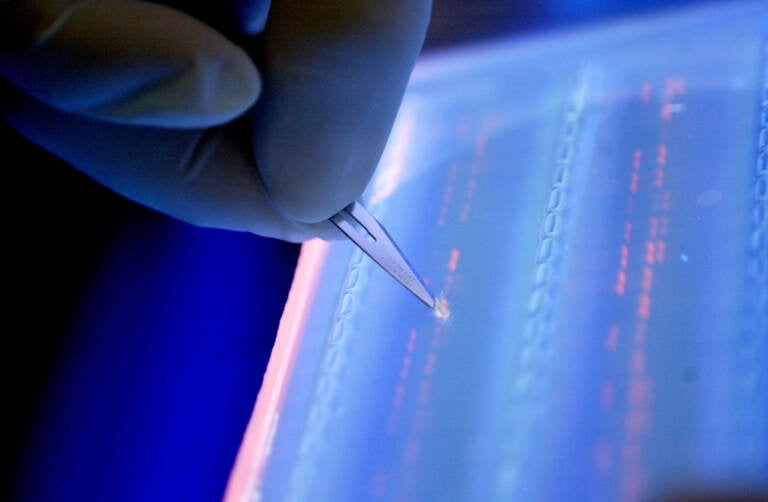 When Chrissie Brown Torres was diagnosed with a rare form of leukemia called myelofibrosis in October 2020, the signs were at least a year in the making, she says. In late winter 2019, she experienced what she thought was a viral respiratory infection. With the COVID-19 pandemic picking up, she opted to treat herself at home, thinking her symptoms would eventually subside. But in July 2020, Torres still had some lingering symptoms, including a cough and shortness of breath. So she went to get checked out by a doctor.
For months, Torres visited a string of specialists, including a cardiologist, a gastrointestinal doctor, and a pulmonologist. She said various lab results showed signs of her fast resting heart rate, an enlarged spleen and liver, and nucleated red blood cells in her body, all classic symptoms of leukemia. After a final visit with a hematologist, she got the confirmation she'd been searching for.
"After three months of seeing three to five specialists a week, the hematologist did a bone marrow biopsy in that September [2020], and two weeks later, on Oct. 1, I got the results and he indicated that I had primary myelofibrosis, which is a chronic-progressive form of leukemia," Torres said.
Myelofibrosis is a blood cancer, in the sense that some of the blood cells that originate in the bone marrow become cancerous and grow abnormally. Dr. David Porter, director of the cell therapy and transplant program at the University of Pennsylvania and the Abramson Cancer Center, said a number of different treatments, mostly in the form of oral chemotherapy drugs, are largely designed to slow down the growth of the leukemia cell and to treat some of the symptoms that the leukemia causes. But if left untreated, the leukemia will inevitably become more aggressive and life-threatening.
"And the only way that's really known to cure this [is] with very intensive treatments like bone marrow transplants," said Porter.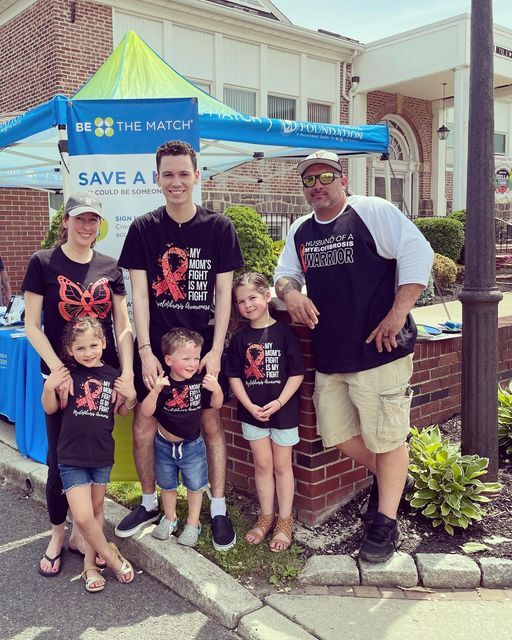 But in the United States, patients of color are less likely to find a matching donor than white patients.
Last December, Torres traveled to New York from her home in South Jersey to have a genomic profiling test completed at Memorial Sloan Kettering, the oldest and largest private cancer center in the world. Many blood cancers are caused by genetic mutations, and doctors need to identify the specific kind of mutation that's driving the blood cancer on the cellular level.
"And they had identified a super rare genetic mutation," said Torres, "and when my doctor gave me the results, he said that at the time they were familiar with about 15 published cases outside of mine."
After her visit to Memorial Sloan Kettering, her specialist told Torres that the only way to cure her cancer would be to get a bone marrow transplant. Torres was placed on a worldwide database of bone marrow donors.
In 1986, the National Marrow Donor Program was formed and is now referred to as the Be The Match registry, a list of over 10 million donors who have volunteered to donate bone marrow for somebody in need. But more than a year later, Torres is still waiting to find her match. And her experience is all too common among cancer patients of color.
According to the most recent data, Hispanic and Latino patients have a 48% chance of finding a match. For Black Americans, that likelihood is as low as 23%. And that's compared to white Americans, who have a 79% chance of finding a match. Donors of color are severely underrepresented in transplant registries, and Porter says ethnicity and ancestry have a lot to do with what makes a good bone marrow transplant match.
How a patient's ethnic background affects a match
A transplant largely involves treating patients with very high, intensive doses of chemotherapy and sometimes radiation therapy designed to get rid of every last abnormal leukemia cell. But, Porter said, the problem is there aren't any chemotherapy drugs or radiation therapies that only kill off the abnormal cells.
"So as a side effect, [the chemotherapy] has now wiped out all the bone marrow," he said. "And the bone marrow cells are what's needed to make normal blood cells. So bone marrow is then collected from a donor that preferably is well-matched to the patient."
A good match depends on a set of proteins on the surface of cells called human leukocyte antigen (HLA) markers. And people inherit HLA genes from each of their parents. Siblings are often good donor candidates because they are more likely to have the same HLA markers as patients. However, about 70% of patients needing transplants do not have a fully matched donor in the family, and they must use a registry of unrelated donors for help.
Porter said race and ethnicity affect HLA markers because certain marker combinations may be common to an ethnic group because of its evolutionary history. And this commonality makes matches more likely among people of the same ethnicity or race.
"The donor's immune cells can actually potentially attack the patient, and that's one of the most significant complications of a transplant," said Porter. "So we try to find a donor who is closely HLA-matched to the patient."
Some solutions
According to Porter, who serves on the board of directors for the National Marrow Donor Program, the Be The Match registry has undertaken efforts to diversify its pool of donors. For example, it's currently working in the U.S., Puerto Rico, and Mexico to raise awareness and register donors of Hispanic and Latino descent to address the issue. Health researchers don't completely understand all the driving forces of this ethnic and racial donor gap, but Be The Match acknowledges that historical and present-day systemic injustices that communities of color have experienced may have led to distrust of health care organizations such as the registry.
Still, though the lack of diversity in the registry presents real problems for patients of color, the challenge to find the right match goes beyond that, Porter said.
"The more genetically diverse the population, the more people you need to be able to cover all the different immune types," said Porter. "And there are millions of different combinations of immune types, so you need a lot of people to be able to cover all the different possibilities to find a match for everyone in need."
There's hope, however, and in recent years doctors and researchers have had reason to be optimistic. A recent study published in the Journal of Clinical Oncology showed that using mismatched unrelated donors for cancer patients in need may be an effective alternative treatment for certain kinds of cancers. The study looked at 80 patients enrolled at 11 U.S. transplant centers. Almost half the patients were racial/ethnic minorities who did not have an available well-matched donor in the family or on any unrelated-donor registry. The largest multicenter study of this approach in mismatched unrelated transplantation to date, it successfully achieved its primary objectives, with high rates of overall survival after HLA  mismatched unrelated bone marrow transplantation.
"If you can start doing transplants with donors who aren't perfectly matched and they are successful and they work just as well, that increases the likelihood of finding a donor on the registry to 80 or 90%," said Porter.
What it takes to be a donor
Torres said she's always been a fighter. And though it's been a little over a year since her cancer diagnosis, she's been maintaining her day-to-day routines pretty well. She's a mother of four and has continued working full time as a marketing manager at Comcast despite symptoms of fatigue and bone pain.
"I'm still a mom, I'm still a wife, I'm still working, and I just push myself through every day," said Torres.
And in her spare time, she has been spreading awareness about the importance of becoming a bone marrow donor. On Sept. 30, in honor of Rare Cancer Awareness Day, she gave a presentation about her journey with leukemia to an employee resource group of about 80 people, encouraging them to become donors as well.
"When I first started researching the transplant process and the donor process, what I had found the most striking was that people of minorities have a drastically reduced chance of finding a match," said Torres. "And [later] I thought [my diverse workplace] might be a good place to help spread the word and educate people on what it takes to be a donor."
Potential donors are encouraged to visit BeTheMatch.org to begin the process. The initial testing is done using a cheek swab kit that can be mailed to your home. Donors then provide additional blood samples that are tested in more detail. If they're identified within the registry as a match for a cancer patient, the donor has bone marrow cells collected, and those are shipped to the cancer patient.
Contrary to popular belief, Porter said, the process of extracting bone marrow is not an invasive procedure. The most common way it's done is in an operating room under anesthesia, where a needle is placed in the back of the donor's hip bone and the bone marrow cells are then taken out. Donors may feel a bit of soreness after the procedure, but that's typically the only issue.
"Patients can also take a medication that releases the bone marrow stem cells from inside the bone marrow into the bloodstream, and those bone marrow cells can be collected through a procedure … [that is] very much like dialysis," said Porter. During that procedure, the patient is awake the whole time. It takes about four hours and is well-tolerated.
Experts say recent studies show that bone marrow extracted from younger patients tends to lead to better outcomes for cancer patients. And now, there's a push to get donors who are in their 20s and 30s to give.
"We hold within us the cure to cancer like leukemia and diseases," said Porter. "This is the chance to be a hero, to stand up against racial inequalities and save a life."
If you're interested in supporting Chrissie Torres on her transplant search, you can register to become a donor by texting Match4Chrissie to the number 61474.
___
Support for WHYY's coverage on health equity issues comes from the Commonwealth Fund.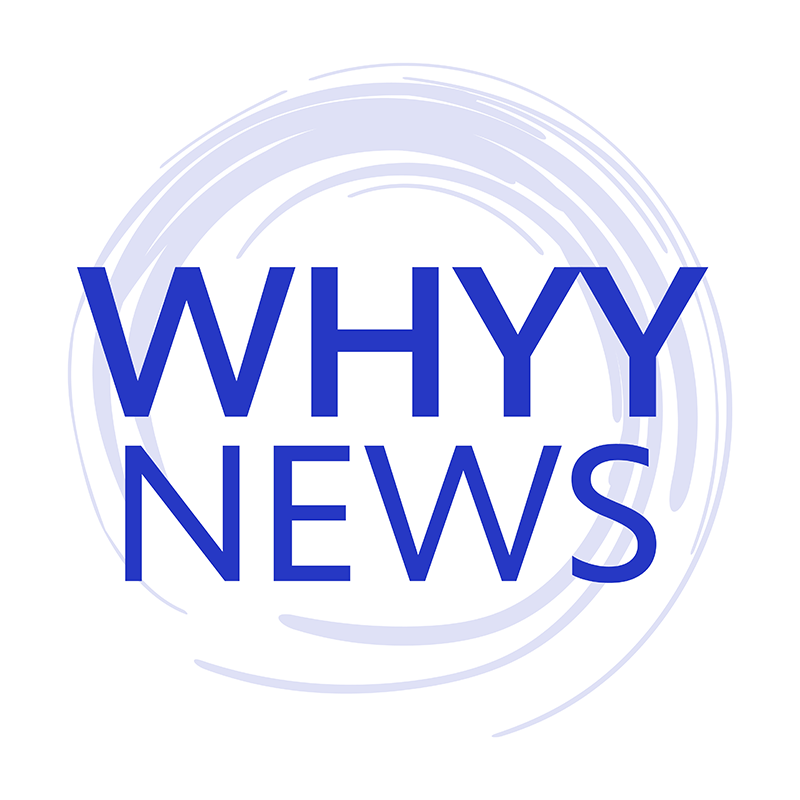 Get daily updates from WHYY News!
WHYY is your source for fact-based, in-depth journalism and information. As a nonprofit organization, we rely on financial support from readers like you. Please give today.