Bucks County opens collection boxes for used needles, syringes
County leaders said the sharps collection initiative is a first step in harm reduction and substance abuse prevention.
Got a question about life in Philly's suburbs? Our suburban reporters want to hear from you! Ask us a question or send an idea for a story you think we should cover.
Bucks County just set up collection boxes for used and unwanted needles, syringes, finger sticks, and EpiPens at five hospitals in an effort to provide a safe and easily accessible place for community members to dispose of sharps.
Bucks County District Attorney Matt Weintraub said the initiative has been a long time coming.
"It's really a great day that we're able to do this," Weintraub said. "Sharp collection has been taboo. And that's why this has been so needed and so welcomed in our community."
The DA's office, the Bucks County Drug and Alcohol Commission, the Bucks County Health Improvement Partnership (BCHIP), and the county's hospitals collaborated on the initiative.
The group's goal was to reduce physical harm and prevent substance abuse, said Kimberly Everett, executive director of BCHIP. Her organization identifies gaps in health services and works with hospitals and community programs to address those gaps.
"If we can get them out of people's homes and into these sharps boxes, then we are decreasing access for people that will not be not using them for the right reasons," Everett said. For a parent who may have diabetes, she said, "if your son is struggling with substance use disorder… and you have a zillion needles in your house, well, then there's very easy access for that."
The sharps collection is also intended to decrease the other health effects of using shared needles. Unsafely disposing of needles can cause injuries and increase the risk of disease or infections.
Community members have requested sharps collection for several years, said Diane Rosati, executive director of the Bucks County Drug and Alcohol Commission.
Bucks County has held semi-annual drug take-back events every year since 2010. In that time, the county has collected more medications than any other county in Pennsylvania — 170,000 pounds as of April 2022.
During the county's last two drug take-back events, in April and October, they tried out sharps collection. Rosati said they collected nearly 1,000 pounds of sharps.
"We were frankly overwhelmed by the demand of folks who were looking to dispense their sharps," Rosati said.
The new sharps collection boxes sit outside five of the county's hospitals: Doylestown Hospital, Grand View Hospital, Jefferson Bucks Hospital, St. Luke's Hospital-Quakertown, and St. Mary Medical Center. Community members can drop off sharps anonymously, no questions asked, 24/7.
Everett said the boxes are a first step in harm reduction. She'd like to see the county offer a needle exchange.
Pairing safe drop-off with clean needle exchanges has also proven to reduce the spread of disease. In 2018, Philadelphia installed seven syringe disposal bins throughout the Kensington neighborhood. Prevention Point was Philadelphia's first syringe exchange in 1991.
A 2019 study found that between 1993 and 2002, 10,592 cases of HIV were avoided in Philadelphia because of access to clean syringes after Prevention Point opened.
"The next step of harm reduction would be providing needles at no cost," Everett said.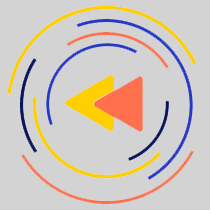 Saturdays just got more interesting.
WHYY is your source for fact-based, in-depth journalism and information. As a nonprofit organization, we rely on financial support from readers like you. Please give today.