Breaking: Mayfair woman murdered after Internet date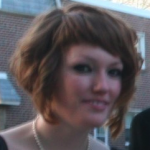 Signs were posted around the city last week when Gina Schickling went missing. The 22-year-old Mayfair woman was last seen in Northern Liberties around 9 p.m. Wednesday.
Police recovered her body in New Jersey after Schickling was allegedly murdered by a man she met online.
Stephen Benford has been arrested and is expected to be charged with stabbing Schickling and leaving her body in a trashcan outside his family's home near Newark, NJ.
According to reports, Schickling met Benford on OkCupid,a free dating website, and met him when she returned to Philadelphia from her college in San Diego. Benford is an ex-con on parole, who reportedly killed Schickling following an argument in his Kensington apartment.
Police have said Benford has admitted to the crime.