Bill Cosby faces another sexual assault lawsuit, this one based on alleged Atlantic City rape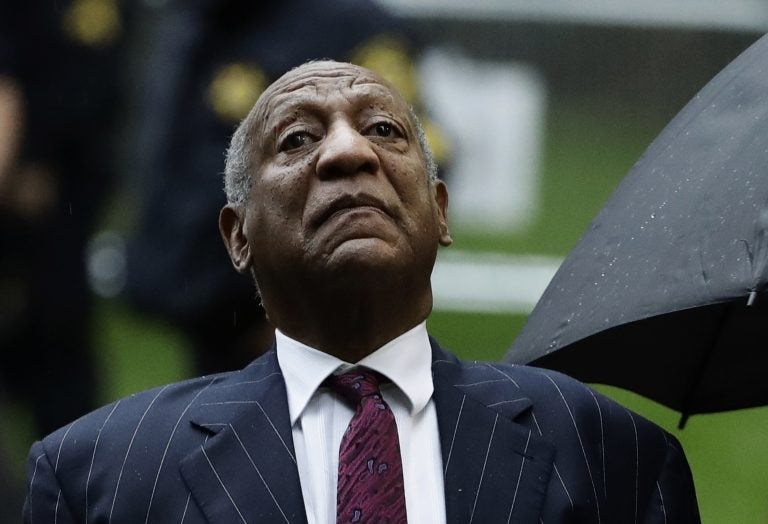 Just months after the Pennsylvania Supreme Court overturned a landmark criminal conviction against Bill Cosby, another accuser has filed a new civil lawsuit against the comedian.
Lili Bernard, a former guest star on The Cosby Show, alleges the entertainer drugged and raped her in Atlantic City in 1990, after offering himself as her mentor.
"I have waited a long time to be able to pursue my case in court and I look forward to being heard and to hold Cosby accountable for what he did to me," Bernard said in a press release Thursday.
"Although it occurred long ago, I still live with the fear, pain and shame every day of my life," she continued.
The lawsuit outlines the steps Cosby took to himself as a career resource, before the alleged assault. Starting around July of 1990, he began mentoring her by "running theatrical exercises with Ms. Bernard, and asking detailed questions about her life," according to the complaint.
He also told her that "chastity was a virtue" and asked her to call him 'Daddy.' At one point during these sessions, Bernard alleges Cosby grabbed her breasts.
The next month, in August, Cosby invited Bernard to travel to Atlantic City from New York for a meeting with a producer, in order to help boost Bernard's career.
There, the lawsuit says Cosby prepared a non-alcoholic drink for Bernard in his hotel room in the Trump Taj Mahal. After drinking, Bernard began to feel "symptoms of dizziness, an urge to vomit, and weakness" before starting to drop in and out of consciousness, per the complaint. She said she came to and told Cosby "no" as he undressed her. Bernard said when she regained consciousness again later, Cosby was raping her. She recalled later awaking alone in an empty bathtub.
The lawsuit also describes steps Cosby allegedly took to intimidate Bernard after the alleged assault. When she woke up, Bernard said he dressed her and walked her to a waiting car with the assistance of a bellman. After the incident, she said he threatened to sue her for defamation if she reported the assault, and also to "prevent Ms. Bernard from working in the entertainment industry."
The combination of the assault, and subsequent intimidation, caused lasting harm, per court documents, "including, but not limited to, post-traumatic stress disorder, anxiety, depression, emotional distress and physical sequelae thereof, nightmares, flashbacks, inability to sleep, severe physical pain and suffering, severe emotional pain and suffering, embarrassment, and multiple other permanent injuries."
Bernard is asking for $125 million in cumulative damages for one count each of assault, battery, intentional infliction of emotional distress, false imprisonment, and punitive damages.
Cosby's team has vowed that he will fight the case. "Mr. Cosby continues to maintain steadfast in his innocence, and will vigorously fight any allegations waged against him," said spokesperson Andrew Wyatt.
Wyatt also pointed out that the Atlantic City police have not filed criminal charges after investigating the allegations. New Jersey has no statute-of-limitations on filing criminal rape charges, but that law only dates back to 1996. A resource provided by the state shows that in some cases, prosecutors could seek charges for allegations as early as 1991. At the time of an investigation into Bernard's claims, they were deemed too old, reported the Press of Atlantic City.
In 2019, the state opened a two year window for old civil lawsuits to be filed, a move many jurisdictions have taken in the wake of widespread child abuse scandals in the Catholic Church, Boy Scouts of America, as well as the #MeToo movement. Victims of childhood sexual assault often wait decades to disclose such incidents, in many cases long after the possibility to sue passes.
Wyatt called these lookback provisions "unconstitutional," saying they "open up the floodgates for people who never presented an ounce of evidence, truth, proof or facts."
Bernard is one dozens of women spanning decades who have accused Cosby of rape or sexual assault. She first shared the allegations publicly in 2015.
Cosby was released from prison in July after Pennsylvania's highest court overturned his only criminal sexual assault case based on Fifth Amendment grounds. The court ruled that Cosby was subject to a "bait and switch" when the state used an incriminating deposition he gave in a civil trial as evidence against him in his criminal prosecution.
Cosby served more than two years of a three- to 10-year sentence after being found guilty of drugging and violating Temple University sports administrator Andrea Constand at his Elkins Park home in 2004.
Since July, he has walked free.
WHYY News partner 6abc contributed to this report.