Biden to visit Philly today to celebrate Amtrak, promote sweeping infrastructure plan
President Joe Biden, a well-known Amtrak fan, will be in Philadelphia Friday to celebrate the rail service's 50th anniversary, and to promote his sweeping infrastructure plan.
He'll be speaking at West Philly's 30th Street Station. Remarks are scheduled to kick off at 2:30.
The event is one in a series of scheduled travel stops marking Biden's first 100 days in office. At the center of the tour — which took him to Atlanta, and Vice President Kamala Harris to Baltimore on Thursday —  is Biden's proposal to significantly expand the U.S.'s social safety net, provide more resources for public education, and invest heavily in infrastructure and green energy.
The two packages containing those proposals, the social program-focused American Families Plan, and the American Jobs plan, which is centered on infrastructure, would together cost a little over $4 trillion, on top of the almost $2 trillion coronavirus relief bill that Congress passed, and Biden signed, in March.
Altogether, it lays out a path of public spending with little precedent in modern history, and has led many observers to compare Biden's platform to the New Deal.
The families plan, unveiled in full on Wednesday, included proposals to pay for universal preschool, among other efforts to increase child care affordability, create a federal paid leave program, and provide universal free community college options. It also seeks to extend a child tax credit included in the March COVID-19 relief package for another four years.
The infrastructure plan includes $200 billion for building and improving affordable housing, subsidies to the clean energy and domestic manufacturing industries, and plans to upgrade 20,000 miles of roads and repair 10,000 bridges.
The president has said he wants to pay for the dozens of initiatives by shifting tax burdens to the wealthiest Americans; increasing the marginal income tax rate for the top 1% of earners from 37% to 39.6%, and boosting taxes on capital gains and income from stock dividends for people who make more than $1 million annually; by raising the corporate income tax from 21% to 28%; and by forcing corporations that operate inside and outside the U.S. to pay more tax on their profits from other countries.
Pitching the plans to a joint session of Congress Wednesday night, Biden couched his sweeping spending proposals in explicitly pro-union rhetoric, calling his jobs plan a "blue-collar blueprint to build America."
"Good guys and women [are] on Wall Street, but Wall Street didn't build this country," he added. "The middle class built the country, and unions built the middle class."
He also appealed to racial justice Wednesday night, urging Congress to act to "root out systemic racism in our criminal justice system, and to enact police reform in George Floyd's name that passed the House already."
Republicans, who are in the minority in both the House and the closely divided Senate, have decried Biden's spending proposals as non-starters. South Carolina Sen. Tim Scott, the chamber's sole Black Republican, said in his party's official response to Biden that he sees common ground in issues like fixing roads and bridges, but hearkened back to a frequent GOP argument: that the president's infrastructure plan goes far beyond its stated scope.
"Less than 6% of the president's plan goes to roads and bridges," he said. "It's a liberal wish list of big government waste. Plus, the biggest job-killing tax hikes in a generation."
More moderate Republicans, like Utah Sen. Mitt Romney and Alaska Sen. Lisa Murkowski, also said they were concerned about spending and what they see as a lack of bipartisanship. And West Virginia Democratic Sen. Joe Manchin, one of the most conservative members of his caucus and a frequent critic of sweeping spending, reportedly responded that "the devil is in the details."
In Pennsylvania, GOP responses were similar — GOP Congressman Dan Meuser called the proposals "an extreme, left-wing policy wish list that will raise taxes, stifle economic growth, and increase Americans' dependence on the government" — but Democrats overwhelmingly greeted Biden's policy direction with enthusiasm.
In a response to the unveiling of the American Families Plan, Gov. Tom Wolf said it would "make crucial investments in the American people and pave the way for a sustained and equitable economic recovery from the COVID-19 pandemic."
"Thank you, President Biden, for putting the needs of working individuals and families first," he concluded.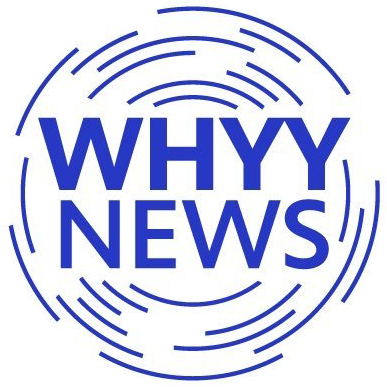 Get daily updates from WHYY News!