Biden 'sending my prayers' to the Trump family after COVID-19 diagnosis
On the heels of news that President Donald Trump has COVID-19, Joe Biden has tested negative for the coronavirus, according to a statement from his primary care physician, Dr. Kevin O'Connor, sent out by his campaign Friday. Jill Biden was also tested and was negative for COVID-19.
Speaking at an afternoon campaign event in Michigan, Biden said he was tested twice Friday just as a precaution. "We wanted to make sure everything was clear before I came," he said.
Biden said he's praying for President Trump and First Lady Melania Trump.
"My wife, Jill, and I pray that they'll make a quick and full recovery," Biden said. "This is not a matter of politics. "It's a bracing reminder to all of us that we have to take this virus seriously. It's not going away automatically."
He called for a national mask mandate and readily available testing for all Americans, not just those who live and work in the White House or travel alongside his own campaign. Biden also encouraged cooperation with contact tracers working to identify who may have been exposed to the virus.
Biden had been scheduled to host a pair of events Friday in Michigan, but the second gathering was canceled because it was planned to be held indoors.
Just days ago, Trump mocked the fact that Biden frequently dons a mask in public. "I don't wear masks like him. Every time you see him, he's got a mask. He could be speaking 200 feet away from you, and he shows up with the biggest mask I've ever seen," Trump said. "I put a mask on, you know, when I think I need it."
At the candidates' debate earlier this week, neither Trump, Biden nor moderator Chris Wallace wore masks because they were kept far apart from one another.
U.S. Sen. Chris Coons, D-Del, who was at Tuesday's debate in support of Biden, said he tested negative for COVID-19 Friday morning.
"This is a reminder that all of us are vulnerable to this dangerous virus and should follow public health guidelines about mask wearing, social distancing, and more," Coons said in a statement. "I'm hoping for a swift recovery for President Trump and the First Lady."
Delaware's lone representative in the U.S. House, Lisa Blunt Rochester, was also in Ohio for the presidential debate. She had been in self-isolation early Friday while awaiting results of her coronavirus test. That test came back negative later in the afternoon.
"The president's positive test should serve as a reminder to all Americans that no one is immune from this virus, that it is very real, and that we must remain vigilant against it," she said in a statement. "I wish the President and First Lady a full and speedy recovery."
Members of the reporters pool traveling with the Biden campaign were tested for the virus on Thursday. Only one reporter was not allowed to join the flight from Delaware to Michigan, where Biden spoke Friday afternoon. Although the radio reporter tested negative, he had recently traveled with the president on Air Force One and was prevented from traveling with Biden "out of an abundance of caution."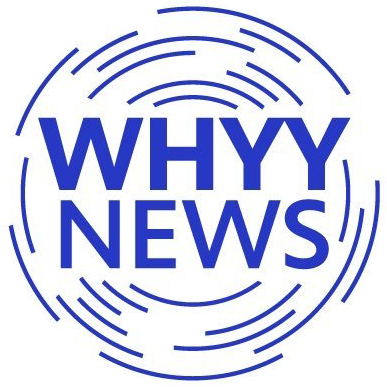 Get daily updates from WHYY News!