Beyond SEPTA Key: New program replaces tokens for people in need
Disposable swipe cards are now an option for social service agencies.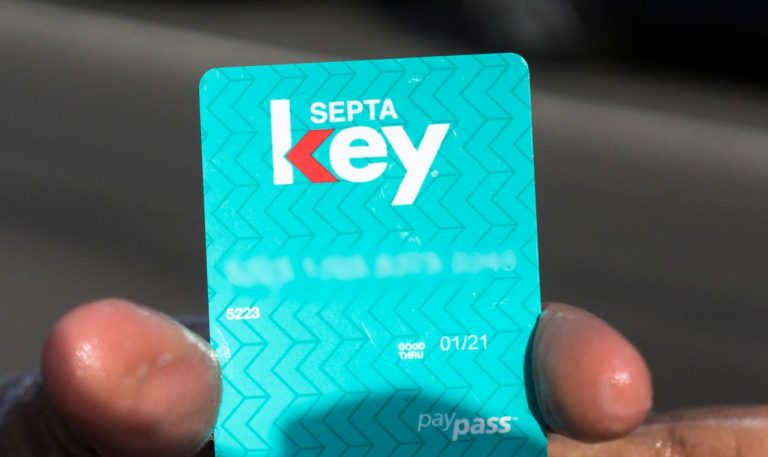 For most of us, the SEPTA token died on April 30, 2018.
That's the official date that the transit authority quit selling tokens, which were redeemable for one ride on any SEPTA bus, subway or trolley.
Tokens have since been replaced by the Key Card, a reloadable swipe card that you fill up with money and use over time. For many Philadelphians, the switch to an electronic payment method added convenience to riding public transportation.
But the Key isn't necessarily more convenient for everyone. It posed new challenges for people experiencing economic hardship, who need a little help paying for SEPTA fare and often receive tokens through social service agencies.
Nonprofits and charitable agencies often provide their clients with tokens to access public transportation. That way, they can reach employment opportunities, doctor's appointments and other faraway services using SEPTA.
In the absence of tokens, nonprofits and charitable agencies have said the Key wouldn't cut it.
Shawne Hunter, a benefits counselor at the Impact Services Corporation, said providing her clients with the Key wouldn't be feasible. How would she refill the cards for them? And how would she get them back if clients discontinue receiving services?
"When it comes to the Key Cards," Hunter said, "I think we're going to run into a rough patch."
With that in mind, SEPTA designed a solution.
Introducing the 'Partner Program'
SEPTA is rolling out a brand new program designed to replace bulk token sales to Philadelphia social service agencies. A spinoff of the Key, SEPTA's Partner Program was launched back in March to accommodate agencies whose services aren't compatible with the electronic payment method.
To accommodate social service agencies, SEPTA allowed them to continue to buy tokens in bulk. SEPTA officials hope the Partner Program is a more permanent solution that will eventually eclipse bulk token sales completely.
The new program offers two options, which are both available as disposable swipe cards:
The two-trip transit route: this one is good for two trips, and it won't expire until you use them both.
The one-day pass: this one is good for eight trips, and it expires at the end of the day (even if you don't use all the trips).
WHYY is your source for fact-based, in-depth journalism and information. As a nonprofit organization, we rely on financial support from readers like you. Please give today.