Three years after a worker drove a van through a patch of wetland north of Bethany Beach, tire marks remain embedded in the vegetation.
This might not be a big deal to the average person, but the imprint illustrates how human action can have long-term impacts on the habitats species rely on.
That includes the state-endangered Bethany Beach firefly (Photuris bethaniensis) — a species found primarily along Delaware's southern coastline. (The firefly was believed to be endemic to Bethany, until it was found last year in Assateague, Md.)
Threatened by development and other factors, conservationists are trying to protect this rare insect from extinction. Environmental groups have urged the U.S. Fish & Wildlife Service to list it under the Endangered Species Act, which would offer the species greater protections.
"When you talk about fireflies to people, it's not the same reaction you get when you talk about cockroaches, or crickets, or ants," said Jason Davis, a wildlife biologist with Delaware's environmental department who has been studying the Bethany Beach firefly for the state since 2019.
"You can talk about any insect, but when you talk about fireflies, a lot of peoples' eyes light up, and it brings them back to when they were a kid running around, when there were more fireflies."
On a Friday night, just after sunset, Davis risks mosquito bites to look for the elusive firefly among the wetlands where that tire mark remains.
Insect net in tow, he's searching for a bright green double flash — it's what makes the Bethany Beach firefly distinguishable from other flying beetles.
"Sometimes, it's a mystery. Is it going to go left or right? How far is it going to fly?" Davis says. "A lot of times, you're swinging your net and nothing's there."
Tonight, he's lucky. He walks toward the vegetation, swoops his net and captures a firefly. His work here will help to determine what conservation efforts are needed, if any, to help save the insect.
The Center for Biological Diversity in 2019 petitioned the U.S. Fish & Wildlife Service to list the Bethany Beach firefly, among other threatened species, under the Endangered Species Act. After the nonprofit group sued the agency for its alleged slow response to the petition, Fish & Wildlife agreed this spring to make a decision whether to list the Bethany Beach firefly by October 2023.
That would allow the agency to work with developers to ensure their projects don't threaten the fireflies, according to the Center for Biological Diversity's Noah Greenwald.
Losing the firefly, he says, would mean losing "a little bit of what's unique about Bethany Beach and that little corner of Delaware."
"Scientists from around the world are raising the alarm bells that we're in an extinction crisis," Greenwald says. "We're at risk of losing more than a million species in the coming decades. And the Bethany Beach firefly is a part of that."
The insects are rare because they live among uncommon small, freshwater depressions that are situated along the dunes of the Atlantic coast and harbor rare plant species. Most of the wetlands in North America are salt or brackish, because they're so close to the ocean — what's unusual about Bethany is that its wetlands are freshwater.
"We're seeing just a few adults here and there, which is very troubling, because that shows that the species is in very low numbers," says Kitt Heckscher, a Delaware State University environmental science professor.
In the late '90s, while still working for the state, Heckscher received a grant to search for the firefly. Previously, the insect hadn't been spotted since the 1950s, after DuPont chemist Frank McDermott discovered it in 1951. Davis is the first to survey the Bethany Beach firefly in about 20 years.
Most of the wetland habitats that Bethany Beach fireflies rely on have been lost because of coastal development, Heckscher says, including those known to have Bethany Beach fireflies.
"Everything outside the parks has pretty much been destroyed in terms of sensitive wetlands and that sort of thing in the dunes," he says.
Development not only depletes habitat, but it also brings in light pollution, and lowers the groundwater in dunal areas that can dry up wetlands, he explains.
He adds that if the fireflies aren't in good shape, neither are the wetlands — which also impacts other plants and animals that rely on them.
Bethany Beach fireflies are also threatened by sea level rise, and invasive species.
At the end of his survey, Davis returns to his truck. Inside his net, the captured firefly flickers like a fire alarm light. Davis confirms it is indeed a Bethany Beach firefly, and releases it after gathering his data.
Davis guesses that most Bethany residents don't know they have their own species of firefly, but believes they should care about saving it.
"I like to know that there's all this biodiversity in nature and that we're doing something about it. But once you lose something, you feel like almost a part of you is lost because we're all part of nature," Davis says.
And kids, he adds, "need to be connected to nature."
"My kids love to run around the yard with the net and catch fireflies. And it warms my heart to see that."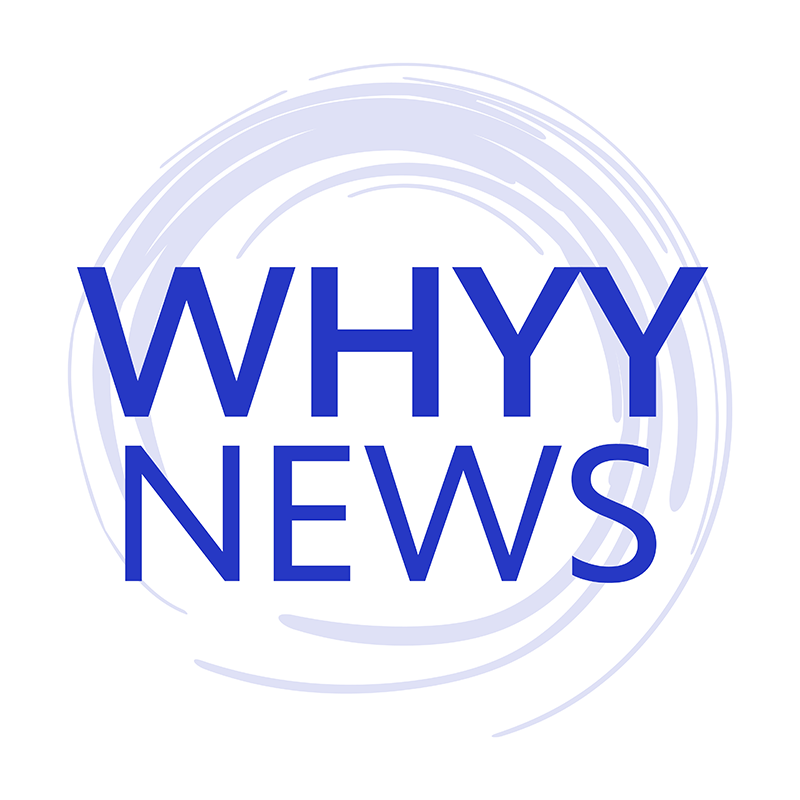 Get daily updates from WHYY News!
WHYY is your source for fact-based, in-depth journalism and information. As a nonprofit organization, we rely on financial support from readers like you. Please give today.