Beach Boys to perform in Collingswood on Feb 13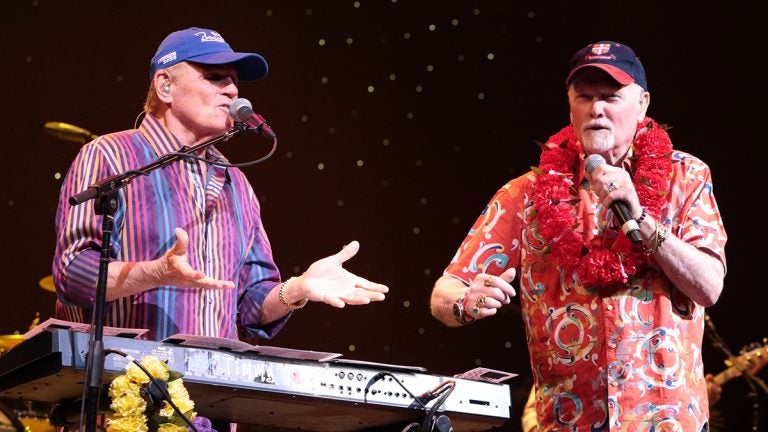 The Beach Boys, with Mike Love and Bruce Johnston, will be bringing a welcome dose of California sunshine to Collingswood's Scottish Rite Auditorium on Saturday, Feb. 13, 2016.
It's the only show in the band's 36-date 2016 tour that will come to the greater-Philadelphia region.
The Beach Boys made their debut 55 years ago and are widely considered the most iconic American rock band. They originated the California Sound on hits like "Good Vibrations", "I Get Around" and "God Only Knows".
After Carl Wilson died in 1998, the surviving Beach Boys members split ways and have performed separate concert tours, reuniting only in 2012 for their 50th anniversary.
Mike Love, one of the original members, owns the rights to the Beach Boys name.
Johnston's been with the group since 1964, after Brian Wilson resigned from touring to concentrate on writing songs and studio production. He stayed on with the band as Wilson increasingly succumbed to mental illness (recently depicted in the 2014 biopic film, "Love and Mercy").
Tickets can be purchased by phone 856-858-1000 or at the box office, no online tickets.As of Jan 26 only single seat tickets remain.
Saturday, Feb. 13, 4 p.m. – 315 White Horse Pk., Collingwood, NJ.