August 6-10: Lower Northeast District Plan meeting | The Incredibles' | 'Top Gun' | Pennsylvania Dutch Festival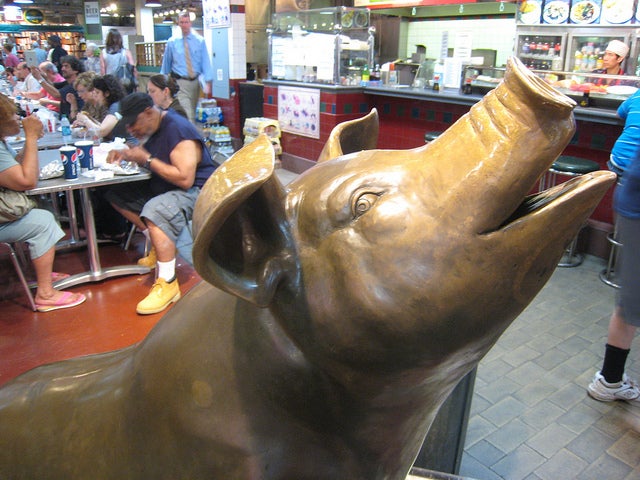 Tuesday, August 7, 6:30-8:30. Globe Dye Works, 4500 Worth Street. Come any time between 6:30-8:30 to learn more about the draft recommendations in the Lower Northeast District Plan. Among them: Frankford Creek Greenway, Frankford Artisan District, Roosevelt Boulevard transit improvements, improvements to Castor Avenue, and assorted zoning changes. It's also a good excuse to peek into the artist studios at Globe Dye Works, which will be open. Free.
Thursday, August 9, 8-10pm. Schuylkill Banks at the Walnut Street Bridge. Spend an evening on Schuylkill Banks for a screening of the Pixar's The Incredibles starting at dusk. There will be a raffle with prizes from Philadelphia Runner, and refreshments (first-come, first-served) provided by Dranoff Properties. Free.
Thursday, August 9, 8pm. Liberty Lands 926 N. American Street. 1986 comes to Liberty Lands as part of The Awesome Fest's '80s outdoor movie retrospective. Settle in to watch Tom Cruise and Val Kilmer in Top Gun this week. Awesome. Free.
Thursday, August 9- Saturday August 11, 8am-5pm. Reading Terminal Market. For the 23rd year running Reading Terminal Market will toast Pennsylvania Dutch traditions and culture. In the market's Center Court there will be handmade crafts, foods. Outside look for Amish buggy and wagon rides. Pay as you go.