August 12-16: PhillyRising conference | Night Market South Street | Lower North Open House | Hawthorne Park jazz | Rittenhouse Concert | NeverEnding Story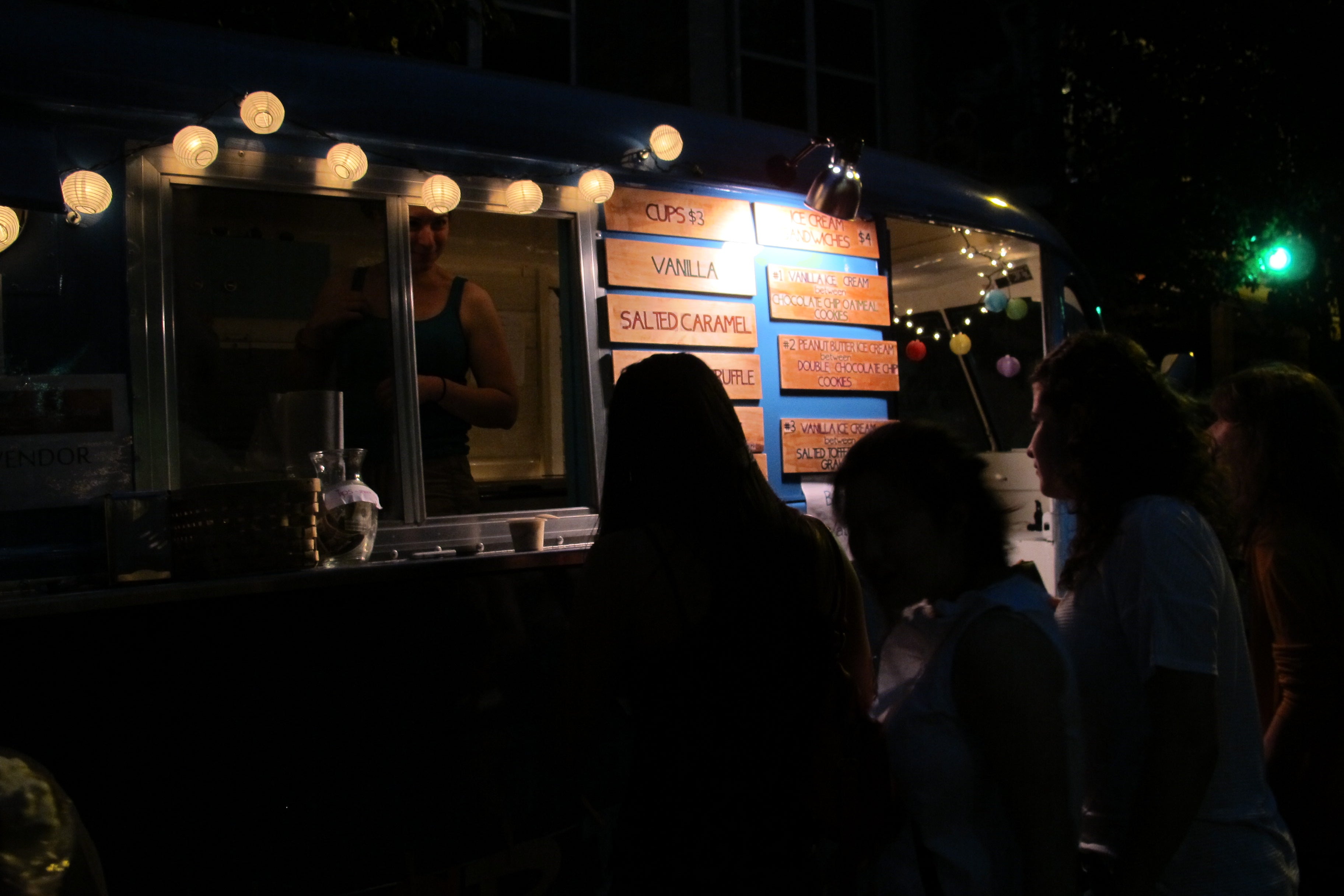 This week look forward to events for civic do-gooders, district planning, another Night Market, and outdoor entertainment. Enjoy!
Wednesday, August 14, 9am-3pm. Pennsylvania Convention Center. The PhillyRising Conference promises to bring together people from all over the city who are working with city resources to improve their neighborhoods and fight crime. Learn about PhillyRising's work, and attend sessions on topics ranging from youth participation and outreach techniques to community greening. Free, register in advance online.
Thursday, August 15, 6pm – 10pm, 5th and South streets. Night Market will take over a stretch of South Street. Enjoy a huge variety of food truck fare, local beer, and entertainment. Pay as you go.
Thursday, August 15, 6:30-7:30pm. Columbia North YMCA, 1400 North Broad Street (Broad and Master streets) Join the Philadelphia City Planning Commission for the third public kick-off meeting for the Lower North District Plan to discuss topics including vacant property, commercial corridors, and density.
Thursday, August 15, 7pm-9pm, Hawthorne Park, 12 and Catharine streets. Continuing its third Thursday concert series, Jazz Bridge and the Friends of Hawthorne Park present Webb Thomas and his Webb T's Fleet. Free
Thursday, August 15, 7pm-9pm, Rittenhouse Square, 18th and Walnut. This week's concert will feature Reverend Peyton's Big Damn Band with special guests TJ Kong and the Atomic Bomb. Free
Thursday, August 15th, 9pm-11pm, Drexel Park, 32nd Street and Powelton Avenue. The Awesome Fest and University City District continue their 80s movie fest at Drexel Park this week showing The NeverEnding Story. Free.