As SEPTA Key rolls out, how will weekend TransPass rides work?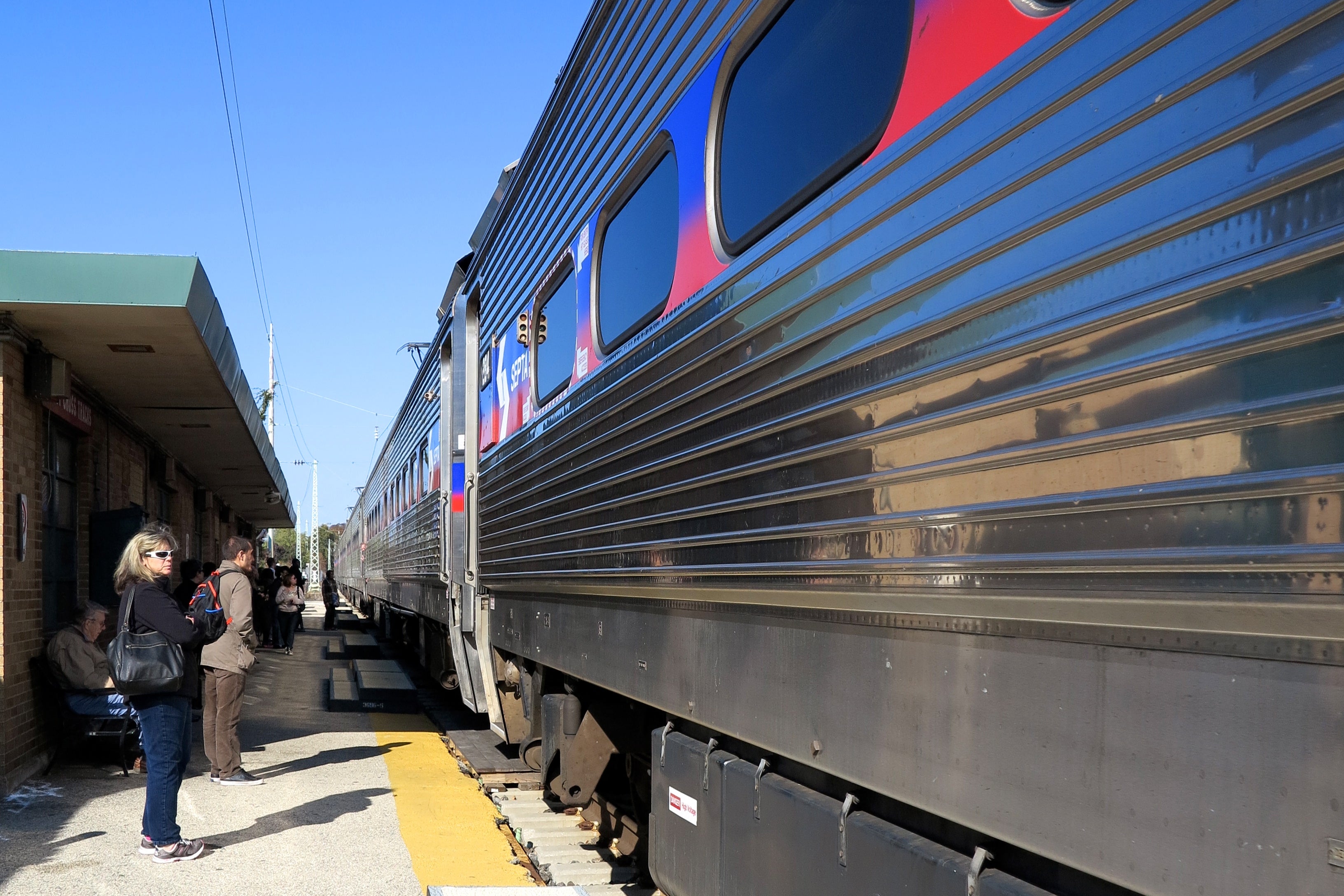 At SEPTA's operational budget hearings earlier this week, Douglas Diehl, a dedicated transit advocate familiar to those of us who frequent SEPTA's sundry public meetings, asked a question that stumped the hearing examiners, who were there to take feedback on SEPTA's financials, not answer operational questions.
SEPTA will soft launch its new payment technology, SEPTA Key, starting with weekly and monthly TransPasses, which offer riders unlimited trips on SEPTA's buses, trolleys and subways. As a perk, TransPass holders can ride any SEPTA vehicle on weekends and holidays at no additional cost, and can use their TransPass for trips to or from the Airport. Diehl wanted to know: As SEPTA Key launches, how will those passengers show that they can ride on regional rail on the weekends? After all, Regional Rail will be the last mode to get SEPTA Key, months after the rest of the system upgrades to the new fare system, and the validators have yet to be installed at Regional Rail stations. So starting June 13 will those lucky 10,000 weekly and monthly TransPass riders piloting SEPTA Key miss out on these lovely passenger bonuses?
Relax, said SEPTA Deputy General Manager Rich Burnfield, we got this. Regional Rail conductors will be outfitted with handheld SEPTA Key validators. Instead of merely flashing their pass to conductors as they do today, passengers will need to hand their card over for a quick tap 'n' go.
Eventually, most regional rail stations will become equipped with SEPTA Key readers along the platform, allowing riders to tap in before boarding, and then tap out at turnstyles at SEPTA's Center City stations. Diehl and members of the Delaware Valley Association of Rail Passengers were critical of this design set up, saying it would allow some unscrupulous passengers to skip fares. SEPTA officials have responded by pointing out that 95 percent of regional rail trips begin or end at one of SEPTA's five Center City stations. A pay-as-you-go passenger who fails to tap in while both boarding and debarking would pay the default maximum fare; the issue is moot for pass holders.
Surprisingly few TransPass holders take advantage of their weekend rights to ride Regional Rail. "Right now, we only have a little over 700 [TransPass holders riding regional rail] on the weekends," said Burnfield. About 101,000 passengers use SEPTA's weekly or monthly TransPasses.
WHYY is your source for fact-based, in-depth journalism and information. As a nonprofit organization, we rely on financial support from readers like you. Please give today.