As coronavirus restrictions continue to ease, Wolf says he'll meet face-to-face with press starting Friday
This story originally appeared on PA Post.
Dauphin County, home to the state Capitol and many state government offices, is one of eight counties in Pennsylvania that is expected to move from the red to yellow phase of coronavirus restrictions on Friday.
The yellow phase means more businesses can reopen their doors and people can leave their home for any reason. But the change to yellow could bring increased accountability and transparency in two ways:
Gov. Tom Wolf plans to hold his first news conference with reporters in the same room on Friday.
And, separately, the state's independent Office of Open Records says agencies based in yellow counties should process Right-to-Know requests as they normally would. The Wolf administration stopped processing the requests more than two months ago when the first coronavirus restrictions went into effect.
News conferences
Wolf's last news conference in the same room as reporters took place on March 14.
Instead, he's answered questions remotely– either via video or telephone calls — to reduce the risk of spreading the coronavirus. While the change allowed reporters from across the state to ask the governor questions, reporters haven't had a chance to ask immediate follow-up questions.
"The hope is that our first press conference, live with reporters in the room, will be on Friday," Wolf said during a Tuesday news conference.
Right-to-Know requests
Wolf said the state is also looking to restart the processing of open records requests under the state's Right-to-Know law — although he said there could still be complications.
"We are going to do whatever we can to make sure that the Right-to-Know requests are acted upon. Again, as we move into the yellow, we have a lot of state employees who will continue to telework, which makes the right-to-know requests somewhat more problematic,"  he said. "But we will work on that and do that."
Multiple news organizations, including PA Post, have requested information about the administration's process for granting waivers to allow thousands of businesses to remain open  despite his March 19 shutdown order. On May 8, the Wolf administration released a list of businesses that received a waiver, although his administration has declined to release the reasoning behind awarding each of those waivers.
The state House on May 5 unanimously passed a bill, sponsored by state Rep. Seth Grove (R-York), that would require agencies under the governor's jurisdiction to process Right-to-Know requests during a disaster emergency declaration. Wolf opposed the bill, his press secretary told Spotlight PA and LNP at the time. 
The ACLU of Pennsylvania endorsed the measure, House Bill 2463.
"While we fully appreciate the need for some flexibility in governance during this unique public health crisis, government transparency and support of the public's right to know are more, not less, critical during emergency situations," Elizabeth Randol, legislative director of the ACLU of Pennsylvania, wrote in a May 5 memo.
The state Office of Open Records, which hears appeals in most cases when a state or local government agency denies a request for records, issued new recommendations on May 20 and 22.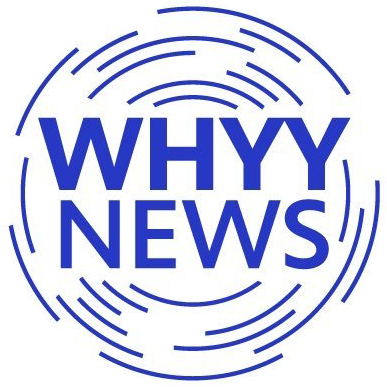 Get daily updates from WHYY News!
The office says agencies in the yellow or green phase of the governor's reopening plan should process Right-to-Know requests as they would under normal circumstances.
Dauphin County is scheduled to move to the yellow phase on Friday, along with Franklin, Huntingdon, Lebanon, Luzerne, Monroe, Pike, and Schuylkill counties. By June 5, all counties in the state are expected to be in the green or yellow phase.
The state's Right-to-Know law gives agencies five business days to respond to a request. They also have the option of taking an additional 30-day extension. If an agency denies the request or doesn't respond, a requester can appeal to the state's Office of Open Records.
Erik Arneson, executive director of the state's Office of Open Record, said if someone submits a Right-to-Know request to an agency in a yellow or green county and doesn't hear back within five business days, that lack of a response counts as a denial.
He said there still might be cases where agencies are unable to meet the deadlines for justifiable reasons.
"But, in those cases, if there's an appeal in front of the Office of Open Records, we're going to ask the agency to offer evidence and explain exactly why that is," said Arneson, adding that it made sense to extend timelines during the early stages of the coronavirus pandemic. "But now, that we are moving back toward a normal sense of operations, it's also time to get the Right-to-Know Law back to normal."