Arts and culture, Philly's $4 billion engine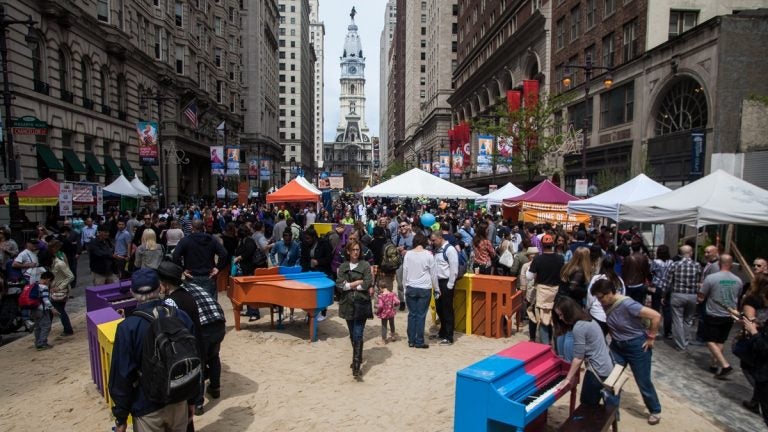 Audiences and organizations devoted to the arts contributed $4.1 billion to the economy of greater Philadelphia last year, according to a new report detailing the impact of the cultural sector.
"Agenda: Prosperity" was assembled by the Greater Philadelphia Cultural Alliance as part of a national effort to wrangle economic numbers for various regions around the country. Similar reports are compiled every five years.
The Philadelphia reports shows a nearly 25 percent percent increase in economic impact over 2011, measured in direct spending by audiences and art organizations and estimated indirect spending. It also shows a 32 percent increase in city tax revenue, attributable to the arts sector.
Maud Lyon, alliance president, said the increases can be traced to a growing culture sector and better data.
"This report is based on 492 organizations," she said. "We have more arts and culture organizations than that in greater Philadelphia. We have somewhere between 1,500 and 2,000 arts and culture nonprofits. This report, or course, captures the largest ones."
This report is particularly useful in a national context, Lyon said. Among the nine regions surveyed, Philadelphia ranks second to Washington in terms of arts and culture jobs. Meanwhile, twice the number of tourists visit cultural institutions during their stay in Philadelphia than the national average.
"We have — especially it the last 20 years — increased enormously the prestige and visibility of arts and culture," said Lyon. "That has changed the personality of Philadelphia."
WHYY is your source for fact-based, in-depth journalism and information. As a nonprofit organization, we rely on financial support from readers like you. Please give today.