'America should know' Ruth Ann Minner: Biden delivers eulogy for former Delaware governor
Delawareans got to know Gov. Ruth Ann Minner after she served decades in public service that culminated in two terms as the first and only woman elected governor in the state.
President Biden said the rest of the country should know her too.
"In Delaware, we know the power of her example and we know it pretty well. Every one of us in these pews had some interaction with Ruth Ann," he said. "It's one that every American should know."
Biden spoke at Minner's memorial service at Milford Church of the Nazarene. Minner's death was announced last week. She was 86.
"Ruth Ann was, without engaging in hyperbole, one of Delaware's real, true pioneers," he said.
Minner's story sounds like a fairy tale, Biden said. From dropping out of school at the age of 16 to help work on the family farm, to getting her GED while working two jobs and raising three sons after the death of her husband.
"Ruth Ann had that something special," he said. "She had a sense of empathy. She understood. She understood. When she looked at you and talked to you, especially if there was a crisis, you knew she understood."
He also credited Minner's support with helping him gain votes in the Milford area before he won a surprising upset in the U.S. Senate race in 1972.
She helped pave the way for the start of his rise to national prominence by backing Biden early in a rural area of the state he was less well known.
"I thought, I'm in hostile territory. Maybe my politics wasn't what everybody expected," he said, turning to address his comments to Minner's sons. "But your mom greeted me. Your mom went out and talked about me. Your mom got the family and the friends together. That's how I figured out all I needed in Milford was Ruth Ann."
Current Delaware Gov. John Carney served as lieutenant governor under Minner for two terms. He said Minner wasn't afraid to take bold stands for what she believed. He pointed to her then-controversial support for the Clean Indoor Air Act, legislation that banned smoking inside bars and restaurants.
"In many ways she was from the old school and she was a southern Delaware Democrat through and through," Carney said. "In many other ways, she was a progressive before we knew what to call it."
Carney said she fought off smoking ban opposition from a powerful casino lobbyist, who claimed banning smoking at the state's three casinos would cost state revenue $100 million. "Ruth Ann paused for a moment, gave him that look with that glint in her eye, and said, 'Well, it'll be well worth it then.' And that was the end of that."
For J.J. Davis, who served as director of the Office of Management and Budget in the Minner administration, it was Minner's insistence that family mattered more than anything that made a lasting impression.
"Family came first. So literally in the middle of a budget negotiation, my son, who had a peanut allergy, had an interaction and I had to go to the hospital. She never blinked an eye: 'family first always,'" Davis recalled. "She lived her life that way, and she modeled it for all of us who worked with her."
Davis, who is now Executive Vice President and Chief Operating Office at the University of Virginia, said Minner's mentorship helped her go far.
"I know that many of us wouldn't be where we are today, either in our lives or our careers, without the opportunities and mentoring that Ruth Ann provided so readily and warmly to us over decades."
Throughout her career, Minner made an astounding climb from answering phones as receptionist for then-Gov. Sherman Tribbitt, to being elected four times to the State House, three times to the state Senate, and two terms each as lieutenant governor and governor.
"She didn't have it easy, and man, she just prevailed," said U.S. Sen. Tom Carper, who Minner served under as lieutenant governor when he was governor through the 90s. "She may not have had a great formal education, no Ph.D., no master's degrees, but she had an advanced degree in common sense."
Congresswoman Lisa Blunt Rochester, who was the state personnel director under Gov. Minner, said she set an example of how to balance grace and grit.
"She was a person who gave respect and she commanded it. And that, for me, was an example," she said. "She was resourceful. She was intelligent and innovative, and she was tenacious. She never gave up grace and grit."
Blunt Rochester finished her remarks with a quote from the Broadway play "Hamilton."
"'Legacy is planting seeds in a garden you will never see,'" she said.
She then told the crowd, which included the sitting U.S. President, members of Congress, former governors and many others: "Look around, I mean it, look. Ruth Ann saw it. She saw us. And we are her legacy."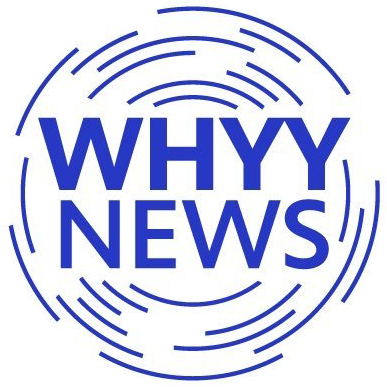 Get daily updates from WHYY News!