After weeks of tiny waves, a small yet fun swell excites surfers today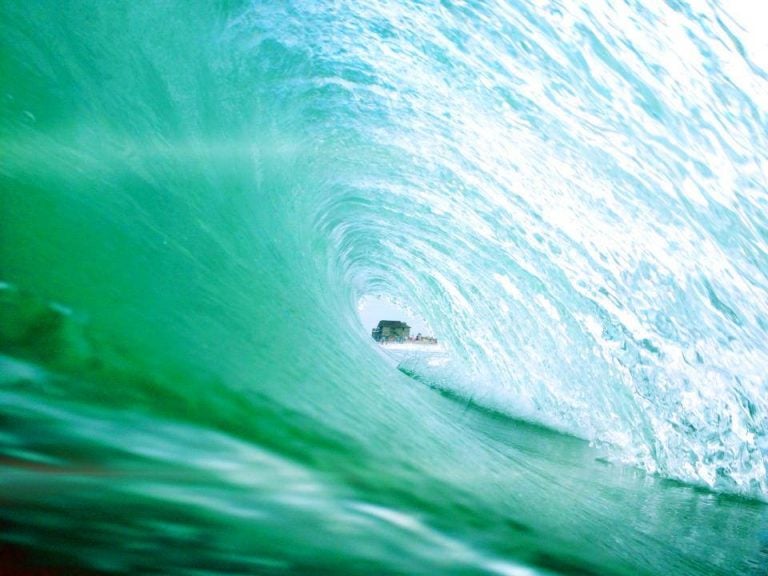 Dana Palmieri was "frothing" over the surf conditions today.
"Finally got some waves!" the local surfer happily announces. "So content after spending time in the green room, watching dolphins dance, and surfing, too."
She captured this image near the Ortley Beach/Lavallette border, facing south toward an area slowly recovering from Superstorm Sandy.
Palmieri describes the photo as "finding some beauty amongst the destruction."
Quite fitting.