After anti-Asian speech sparks outrage, Lower Moreland school officials act. Is it enough?
After an instance of some Lower Moreland High School students' anti-Asian hate speech resurfaced and sparked community outrage, the local school board has approved plans to implement diversity and inclusion strategies in school policy. But community members still want greater transparency and engagement from the district's leadership.
On Tuesday night, the Lower Moreland Township School Board voted unanimously to approve a resolution that details a multi-part plan for diversity programming that includes membership in the Delaware Valley Consortium for Excellence & Equity, partnership with an independent consultant for "cultural proficiency consultation services," diversity and inclusion training for administration and staff, and creation of a diversity, equity, and inclusion council to advise the board.
District Superintendent Scott Davidheiser said he hoped comments that were offered during a four-day window for community feedback would help shape future action plans after the diversity council is assembled — although those comments were not discussed during Tuesday's board meeting itself. Responses to those public comments posted on the district's website were brief, promising "goals, steps, and accountability measures" in the three-year action plan and indicating the intent to include Asian Pacific American students, parents, and community members on the council.
"You can't just hire [a consultant] and then wash your hands of it. She might have the best plan in the world, but we have a right to know what it is," district resident Pam Lipschutz said in an interview Wednesday.
Lipschutz is the mother of two children, 21 and 14, both of whom were born and raised in Lower Moreland and its schools. The family is white, and Lipschutz said she and her husband originally moved to the Montgomery County community because of the high reputation of its schools. But she is not satisfied with the school board's actions so far.
"I think it's a bare-minimum response," Lipschutz said, adding that while diversity consulting and staff hiring is great, she wants to see more: greater administrative transparency and accountability, a redesign of the K-12 curriculum, and age-appropriate sensitivity training.
"That way, when our students go out into the world, whether they go to college or industry or whatever, they're like, nice people, civilized people," she said.
Lower Moreland is a small school district, with about 2,400 students in all. Lipschutz's daughter knows the students who sent the hate speech texts — which included phrases like "every Asian kid i see tomorrow in the halls gets a spear" and "This is why minorities blow change my mind"  — and Lipschutz said she knows some of the students' parents. Though she was surprised by the language, her kids weren't, and she's frustrated by that. She's even more frustrated by the fact that the high school has responded to her emails and messages, sometimes within hours, even while it ignores the concerns of students and alumni like her children.
School officials know she pays their salaries, Lipschutz said. "But [the students and alumni], they know things are wrong, they're trying to make them better."
What changes come next?
Ruth Thomas, who graduated Lower Moreland High School in 2016 and is organizing with Pop the LM Bubble, is one of the alumni working for the change that Lipschutz mentioned. Like many of her peers, Thomas said the student texts didn't come completely out of the blue.
"I wasn't surprised, but I was appalled," Thomas, who is South Asian, said in an interview Wednesday. She thinks the students who sent the initial texts last year should face consequences.
"But at the same time, when I was 16 and 17  [growing up in Lower Moreland] … I didn't know saying the N-word wasn't OK when I was that age," Thomas said. "And I can understand people not being racially aware at this age — first of all, you live in a whitewashed district, your parents maybe don't talk to you about race or how your race interacts with other people's, you're just not mature, and I totally get that."
In other words, it's not just about disciplining individual students. It's about realizing that their actions come from a larger structure of ignorance and racism, one for which Thomas holds the district partially responsible.
"I think we, as a district, need to ask ourselves: What's the goal of our education, what's the goal of our school? If your goal is to … produce individuals that can productively contribute to society in different ways by educating them, you have to teach them about instances of racism throughout history," Thomas said.
She cited the burning of Black Wall Street in Tulsa, the internment of Japanese Americans in prison camps during World War II, the MOVE bombing in Philadelphia — all things she's learned about on her own, outside the district curriculum in Lower Moreland.
When schools eliminate those details of the United States' racist history, Thomas said, "you're not producing people that can productively contribute to society. You're producing people who can't be well educated, who don't have all the facts, and then use their misguided opinions to hold other people back."
It's for that reason that she'd rather see curriculum changes than diversity promises, Thomas said. "This district has a history of overpromising and underdelivering on things, so I'm skeptical."
But in the meantime, community organizers are pushing for change in other ways. Several parents, including Lipschutz, are considering running for school board this year, motivated to create change by recent events. The primary is in early May; the general election is in November.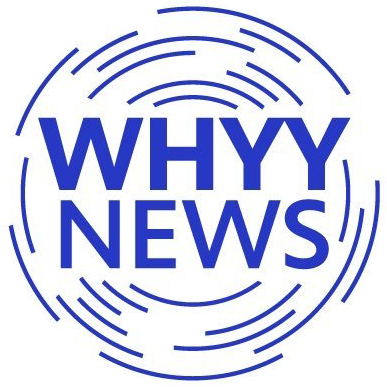 Get daily updates from WHYY News!
WHYY is your source for fact-based, in-depth journalism and information. As a nonprofit organization, we rely on financial support from readers like you. Please give today.