Active shooter drills mandatory in Delaware schools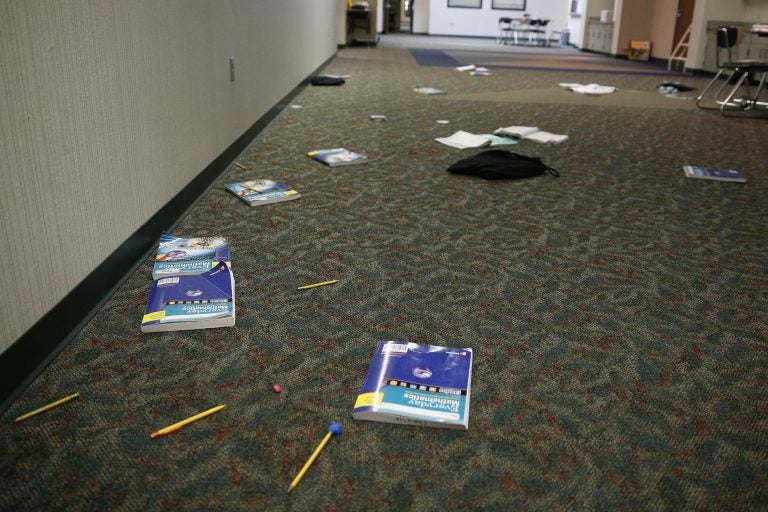 Richey Elementary School in Newport was in the middle of a typical midweek lunch hour.
It was Wednesday, Oct. 18, and 100 of the 450 kindergarten through fifth graders were in the cafeteria.  Dozens more first- and fourth-graders were out on the playground, where local firefighters were showing off their trucks and equipment.
Then Principal Dotty Johnson received the kind of call she never wants to get.
It was the New Castle County police. There was some police activity in the area. They needed to activate the lockdown protocol. Johnson asked if everyone needed to get in their classrooms, but the dispatchers said "they just needed to be in the building,'' she recalled.
What Johnson didn't know then was that police were searching for a Newport-area man suspected of killing three people and shooting two more that morning in Baltimore before returning to Wilmington and shooting another man. The story of the carnage and manhunt was on the national news.
Her heart began racing, but Johnson bottled up her emotions and calmly activated the routine all Delaware schools must practice twice a year: locking the entrances/exits and classrooms doors, and bringing all the children outside.
Within about five minutes, the schoolyard was empty. It was a real-life exercise several schools in the Wilmington and Newport area implemented that day. The alleged gunman was caught that evening near Glasgow High, about 18 miles from Wilmington.
Twice-a-year drills required in Delaware schools
The active shooter drills are required in Delaware because mass shootings at schools, churches, businesses and now concerts have become a sad fact of life in America.
Though Delaware has never had a school shooting, officials want to be prepared, state school climate director Brian Moore said, in case it does happen.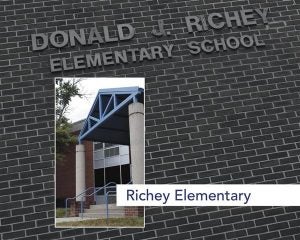 Moore said last week's episode in northern California illustrates how readiness and quick-thinking by a staff can save lives. There a gunman crashed the gates at an elementary school and started firing, but couldn't get inside, although one child was struck by a bullet through a window.
Moore said the goal is to do everything possible to protect students and faculty until police arrive.
"Sometimes it means barricading that door," he said.  "It means putting desks in front of the door too. It means putting your belt around the door handle and pulling it close.
"That shooter's gonna come to your door. If he pulls the handle and he can't get in, he's going to the next classroom."
Moore said that while high schools and some middle schools have an armed officer stationed inside every day, school employees are not permitted to arm themselves.
October real-life exercise "was very smooth"
The drills done at Richey and other schools don't require staff to clear the schoolyards but Johnson said the staff's preparedness helped them calmly get everyone inside.
"It was very smooth,'' Johnson said. "Once everybody was inside I just sent an email to staff that we're under lockdown and to proceed normally."
Teachers and parents soon knew what was going on with the manhunt. Until dismissal, some parents came to school to get their children out early, but otherwise the day continued and the school let out on time as usual.
"In a situation like that it's really critical to maintain your calm. You don't want to alarm anybody,'' Johnson said. "We needed to get the kids in here as soon as possible with minimal distraction.
"It was good practice. It gave us an opportunity to get two whole grade levels back in the building."