A glossary for those whose English is anguished
Sometimes a words seems built intentionally to trick us.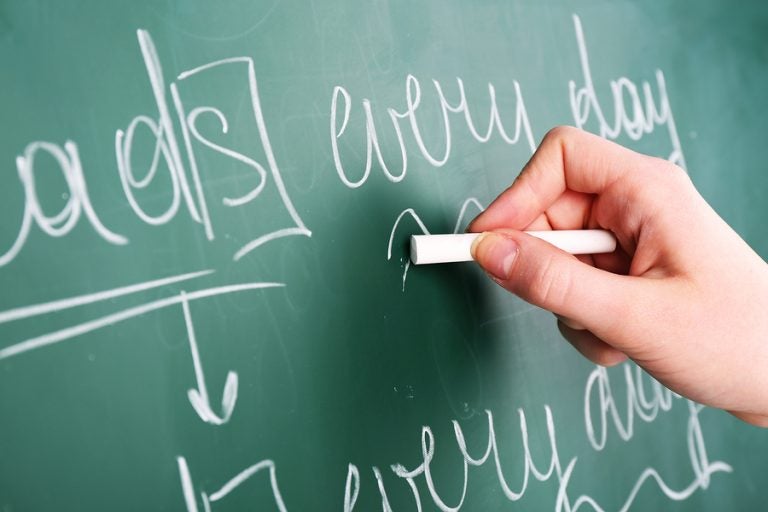 The eponymous heroine of the wonderful TV series "Victoria" stated that she wanted to have an adversary hung. Her Majesty should surely have known that only curtains or sides of beef are hung, along with especially endowed male studs on occasion; criminal miscreants are said, in fact, to be hanged.
And the former may be said to be laying in their beds; but more correctly, to be actually lying in their beds. There, they might be flouting, not flaunting, the rules of etiquette while homing in, not honing in, on those rules. All of which makes them not nauseous, meaning to make other people sick, but rather nauseated, which might cause themselves to throw up.
The doctor might infer, not imply, some pathology and proscribe (i.e., forbid) some dietary excesses and prescribe fewer, not less, pills than did the pharmacist. Some ill effects might make the patient averse, not adverse, to the medications.
English speakers around the world are prone to these and dozens more malapropisms. Indulge me for a moment.
"Luxuriant" might describe a garden in full blossom, which might also be luxurious — but not necessarily. So too with "parameters," a word beloved by talking heads and much abused, simply meaning a variable and not a boundary or perimeter; also, "criteria," which is not singular but is singularly misused when it should be criterion.
Then there's the phrase "as far as," which is too often allowed a lonely existence. Speakers will say "as far as hanging" rather than "as far as hanging is concerned" as they should. But they might be uninterested in the denotative consequences, not disinterested, which means impartial.
Sometimes a words seems built intentionally to trick us. Speakers of our language should be aware that "noisome" means smelly and not noisy; "enormity" means extreme evil and has nothing to do with size; and "fortuitous" isn't about good fortune, but rather about coincidence.
I find the phrase "like I said," as opposed to "as I said" to be a particular horror. Even worse is the insertion of the word "like" — frequently and incessantly — into practically every sentence. My own particular dislike, though, is the word "impact" used as a verb, when "affect" is really what one means, as in "whoever attends the talks will impact their outcome."
Though the British in their conquests (and, indeed, in conquests of them) have added countless words from foreign tongues to the English language, good elocution requires an avoidance of foreign phrases when there's an adequate English quid pro quo. Orthographical traps arise when speakers, unschooled in Latin, veer off into "ad nauseum" when they mean "ad nauseam."
President George W. Bush may not have actually said, "The problem with the French is that they don't have a word for 'entrepreneur,' " but such lack of appreciation for foreign words is widely known among English speakers.
Maybe nobody will call you out on these solecisms — or suggest that you be hanged for perpetrating them — but you will at least be able to flaunt your verbal dexterity while not flouting any proscriptions. All of which might tempt you to expect fulsome praise, which, far from being full, is actually insincere — an enormity.
WHYY is your source for fact-based, in-depth journalism and information. As a nonprofit organization, we rely on financial support from readers like you. Please give today.