4 more charged with Sandy fraud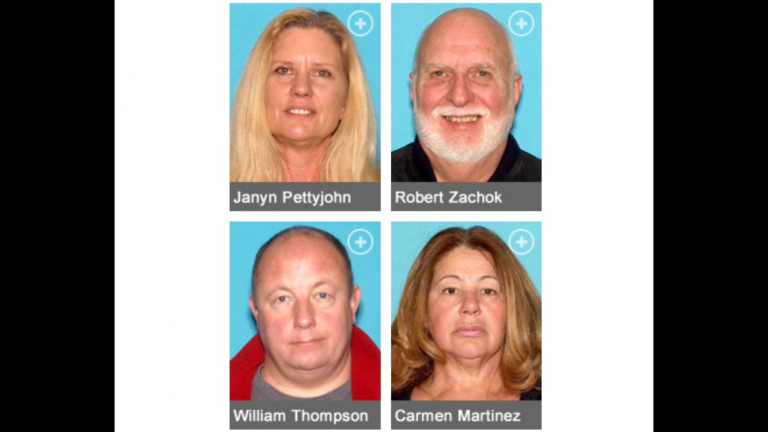 New Jersey authorities charged criminally this week four more people with filing fraudulent applications for federal relief funds related to Superstorm Sandy, state law enforcement officials announced.
State authorities have charged 104 people for allegedly engaging in this type of fraud since March 2014.
"It's despicable that over 100 people saw fit to resort to fraud in the face of a historic disaster, allegedly stealing funds intended for those who were hardest hit," said Attorney General Christopher S. Porrino. "At the same time, we're heartened by the many who stepped up to help others and we're proud of our historic collaborative efforts to fight fraud, which have recovered millions of dollars and sent an unmistakable message that those who commit this type of fraud will face serious criminal charges."
The state alleges that, in most cases, the charged individuals have filed fraudulent applications for relief funds offered by the Federal Emergency Management Agency (FEMA), and in some cases, also applied for funds from a Sandy relief program funded by the U.S. Department of Housing and Urban Development or low-interest disaster loans from the Small Business Administration.
Those most recently charged include Janyn Pettyjohn, 57, of Washington, D.C./Palm Coast, Florida; Robert Zachok, 53, of Toms River; Carmen Martinez, 57, of Atlantic City; and William E. Thompson, 57, of Lavallette.
Authorities allege that their damaged homes were not primary residences. All were charged through a complaint-summons, authorities said.
"Our collaborative efforts to target Sandy relief fraud have been highly productive, as evidenced by the 104 defendants we've charged," said Director Elie Honig of the Division of Criminal Justice. "The payoff from this anti-fraud program is not only the millions of dollars we are recovering, but also the deterrent message we send. Thanks to these efforts, relief administrators in future disasters may be able to spend less time policing fraud and more time focusing exclusively on the vital task of aiding victims."
Click here to read the allegations against each defendant.