Sunny days and stormy days ahead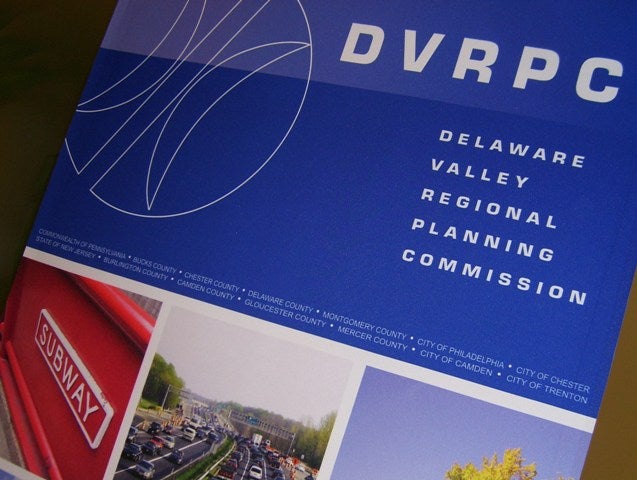 Blatstein, Jimenez, Greenberger, Steinberg
By Matt Blanchard
For PlanPhilly
Experts at a high-level forum on urban design this week offered a forecast for development in Philadelphia that reads like a riddle:
Sunny skies along with raging storms. Unprecedented opportunity along with prohibitive risk.
While panelists said reforms by the Nutter administration promise a renaissance of planning in the city, the still-spreading credit crisis could mean that very few of those plans get built.
"The worst is yet to come," developer Bart Blatstein told the crowd. "The regional banks are now starting to get hit. Remember the Savings and Loan debacle? This is a repeat of that… We might be near the middle of that process, but we're not near the end."
Sponsored by Young Involved Philadelphia (YIP), the forum brought together developers like Blatstein with planners like Alan Greenberger, new vice chairman of the Philadelphia Planning Commission.
YIP is a civic-minded club of young professionals perhaps best known for their successful campaign to persuade MTV not to abandon filming a Philadelphia "Real World" in 2004. The urban issues forum drew about 70 to the Delaware Valley Regional Planning Commission's Independence Mall headquarters, a mark of the recent urgency and excitement about planning in Philadelphia.
"We have a window of opportunity here," moderator Greg Heller of DVRPC told the crowd. "We have to make sure that in this window, we build the best city that we can."
Sunshine in 'symbol and substance'
Panelist Harris Steinberg, lead brain on the Penn Praxis waterfront plan, stayed on the sunny side of the equation, praising the new administration for its appointment of Andrew Altman, new deputy mayor of planning and commerce, and for signaling a stronger role for the Philadelphia Planning Commission.
For decades, Philadelphia has been cursed by a charter that divides development function among a dozen agencies. Altman's broad brief unifies those functions for the first time.
"In both symbol and substance, the first 100 days have been profound," Steinberg said. "We really are at the start of a renaissance."
Greenberger, too, was upbeat, predicting that Philadelphia politicians would eventually relinquish their control over development, allowing trained planners back into the equation.
"Vancouver had the same problems we do, but a reform-minded mayor came in and their city council decided they wanted to get out of the [development] business," Greenberger said.
Cloudy skies and union guys
Yet panelists also offered frank talk about Philadelphia's development scene, one of the slowest of any major American city, where as Blatstein said, high costs and low returns mean only a "pittance" of developers are willing to build here.
"It costs as much to build in Philadelphia as it does in New York," Blatstein complained.
A similarly sobering tale was told by panelist Farah Jimenez, the executive director of the Mt. Airy USA community development corporation. Once, while chatting with a senior executive at a major development firm based in Philadelphia, Jimenez said she got an earful:
"They said, 'Let me tell you this: We do development all over the world and if we weren't located in Philadelphia we would leave. It's the hardest place to develop in the world,'" Jimenez said.
.
Blatstein, whose firm is moving forward with projects worth $100 million this year, called upon the mayor to help reduce costs by "breaking" the unions' ability to inflate prices. In that vein, Blatstein applauded the recent electoral defeat of electricians' union leader John Doughtery in the state senate primary on April 22.
"We're a union town. But last week, in the election, a union leader did not get elected," Blatstein said, expressing surprise. "I slept well that night."
Contact the reporter at blanchard.matt@gmail.com
WHYY is your source for fact-based, in-depth journalism and information. As a nonprofit organization, we rely on financial support from readers like you. Please give today.