September 2nd – 9th: Season Fireworks Finale, Old State House Concert Series and 2016 Arden Fair
From concerts and movies to special events for the whole family, there is always something to see and do in Delaware. Here are some of our picks.
New Castle County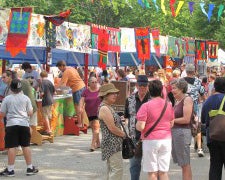 2016 Arden Fair, September 3rd
Saturday, September 3rd, 2016 10am to 6pm Rain-date is Sunday, September 4th, 2016 10am to 6pm Arden Fair Midway WHAT YOU NEED TO KNOW ABOUT THE FAIR (Map and Parking Directions) Free Admission Over 120 Vendors of Hand-Made Crafts and Jewelry Free Music in the Shady Grove.
Creature Feature: Pixar Shorts in the Copeland Sculpture Garden, September 9th
Smyrna Opera House invites you to a Happy Hour Season Preview Party. Thursday, September 8th from 5:30-6:30pm. Discover what the Smyrna Opera House has in store for the 2016-2017 season. Join us and learn about the variety of programming we will be offering for the entire family. Smyrna Opera House.
Kent County
Happy Hour Season Preview Party, September 8th
For the third season, Delaware Friends of Folk are partnering with the First State Heritage Park in sponsoring a series of concerts through thewinter of 2016-2017. These concerts are free through the generous support of the Kent County Fund for the Arts. These one hour shows will be held in one of the best venues in Dover, the Old State House on Dover's historic Green! The Old State House, Dover.
Old State House Concert Series, September 9th
An opening reception for both our member's gallery and Holden gallery. Exhibits include My Dover postcard community art show and Ashlyn Zulinksi- DSU student showcasing recent works. Refreshments and special performance art in addition to the art on display. Dover Art League.
Sussex County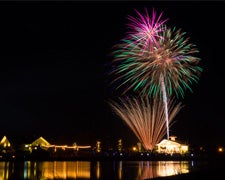 Season Fireworks Finale with Mid-Atlantic Symphony Orchestra & U.S. Army Blues Band, September 4th
The Mid-Atlantic Symphony Orchestra looks "to enrich life throughout the mid-Atlantic region through the power of classical music." The MSO, under the direction of Maestro Julien Benichou, welcomes back the amazing Army Blues Big Band for a night of great jazz and light classics. The Freeman Stage at Bayside, Selbyville.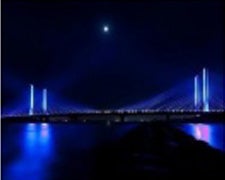 Brown Box Theater presents Shakespeare's 'Cymbeline, King of Britain', September 8th
Cymbeline delicately blends tragedy, comedy, and romance into an enchanting and unforgettable Shakespearean fairytale. Performances begin at 7:30 p.m. and are free and open to the public. Bringing a chair or blanket is recommended. Delaware Seashore State Park, Rehoboth Beach.