Japanese educator takes waterfront tour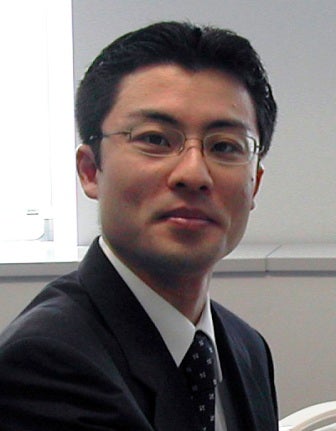 Aug. 20
On Monday morning the Penn Praxis team introduced visiting Japanese professor Akito Murayama to the seven-mile stretch of the central Delaware River waterfront that is being revisioned through civic engagement and the sound planning and design principles that arise out of that exercise.
Murayama, an Associate Professor in Nagoya University's Department of Environmental Engineering and Architecture of the Graduate School of Environmental Studies, is studying how other waterfront cities have integrated competing segments of government to most effectively work to replace or refurbish vital but aging highway systems.
Murayama is specifically looking at a three-mile stretch of the four-lane Toyko Metropolitan Expressway, which was built for the 1964 Summer Olympics directly on top of the Nihombashi River. He and graduate student Masato Itoh, who accompanied him on the trip, hope to find best practice solutions for marrying engineering and urban planning conversations associated with the rebuild project, which involves historic preservation, a myriad of stakeholders and has been discussed since 2000.
Following the riverfront tour, Murayama and Itoh met with representatives of the Pennsylvania Department of Transportation, the Delaware Valley Regional Planning Commission, the William Penn Foundation, Praxis and Wallace Roberts & Todd in order to discuss ways the government, civil engineers, urban planners and community leaders can work together to move the planning and design process along. On many levels, Murayama's vision for sound planning and design dovetails with feedback Praxis has received from the many waterfront communities along the seven-mile study area.
"One of the major issues of sustainable urban regeneration is to shape attractive urban space through renewal, improvement and restoration of existing urban space, thus contributing to the enhancement of people's quality of life," Murayama writes on his website. "It is expected in each area to plan a future vision of urban space and to implement effectively and creatively various measures such as preservation and utilization of historic buildings, reconstruction and repair of old structures, creation of safe and comfortable pedestrian and bicycle environment, development of parks and open space, creation of beautiful landscape, supply of life-supporting facilities, consideration for environment and maintenance of safe and clean public space."
The Metropolitan Expressway study as well as discussion from the local community (Nihombashi Area Renaissance 100 Years Planning Committee) have included ambitious ideas including viaduct removal and waterfront restoration.
"In cities where rapid modernization and growth occurred in the latter half of the 20th Century there are built structures with poor design and high vulnerability," Murayama said. "Urban viaducts or elevated expressways are the representative examples and there are efforts in cities around the world to remove the viaduct, restore the waterfront and use the opportunity to take a a great leap forward in urban center regeneration."
It should be noted that the northern end of I-95 in the Praxis study area fits this description.
Best practice suggestions for the Nihombashi project that rose out of the conversation included identifying all the major stakeholders; balancing the input from experts in planning and engineering with the concern from civic groups; finding the right leadership to make sure the project keeps advancing; valuing public participation and keeping the process open and transparent.
Check out Murayama's website at http://homepage.mac.com/a.murayama/index.html
WHYY is your source for fact-based, in-depth journalism and information. As a nonprofit organization, we rely on financial support from readers like you. Please give today.